Faux Pteranodon Dinosaur Fossil
By Anthony Rukcic
Behold the Pteranodon, my latest creation. Lived during the Late Cretaceous period, and had a 20.5-ft. wing span. I started the day after Christmas and got it painted and hung within four weeks, with full time job and family responsibilities. I set about a hour or more a night to do a little work on it.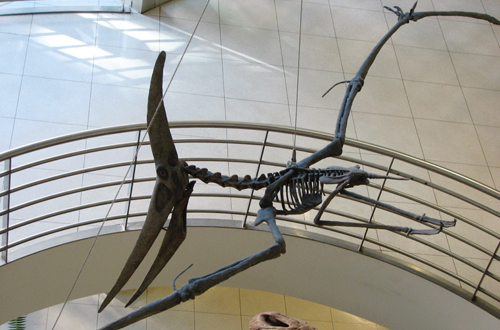 Mine is about half scale as it measured in at little over a 10-ft wing span. My head is little over 3-ft. long and same for body. I used combination of 2-inch and 1-inch pink foam board. Had a little toy skeleton for measurements and numerous pics from the internet for reference.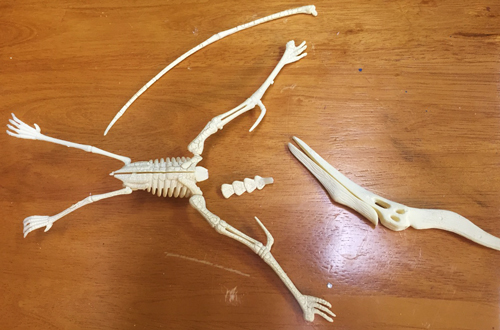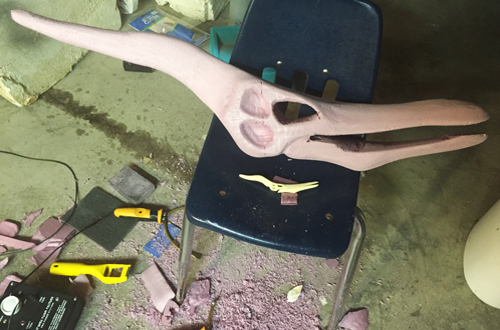 ---
Started with the head and after I got it done, realized I made the beak to short, so cut it off and remade it. You can see the comparison in the photos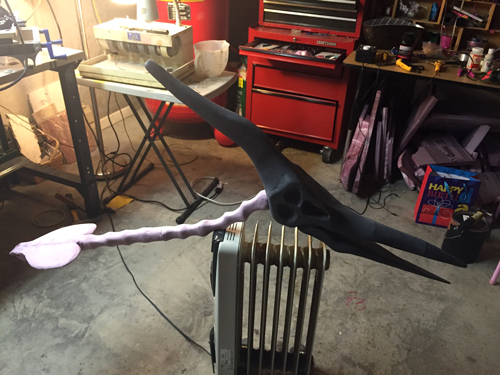 ---
Neck, body, hips, shoulders and ribs up next…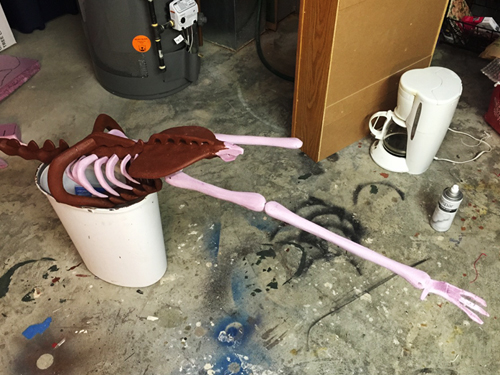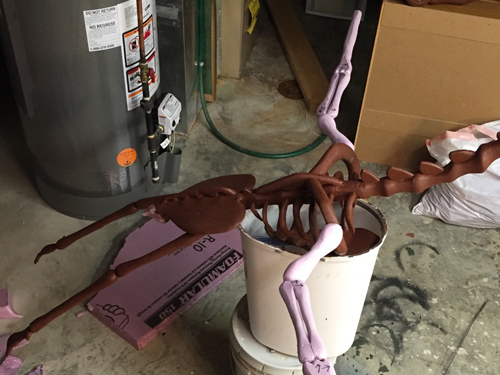 Was gonna go gray, but the brown makes it look more 'authentic'. Legs and wings coming in. To help hold the wings and legs in place for extra support I used metal mechanics wire. Heated it up, then stabbed it into the foam, used glue to secure joints into place.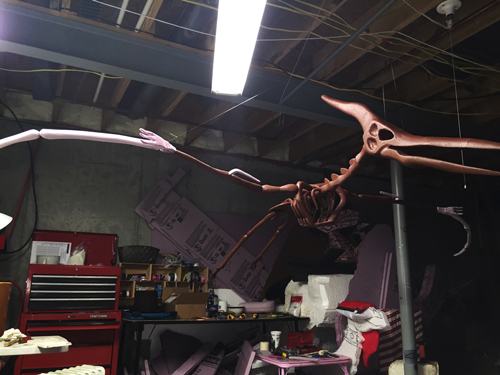 For final display, I ditched the bar and just used 4 anchor points in the ceiling. Luckily we have a 15-ft vaulted ceiling in the living room. This is the final display, it makes for a great conversation piece.
---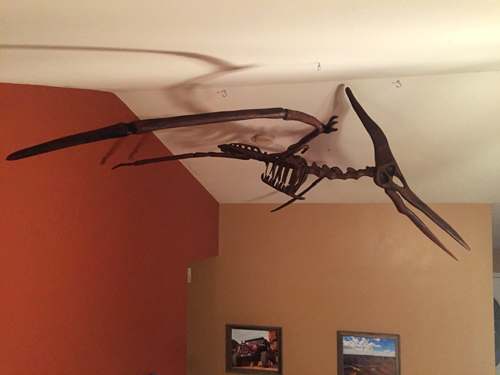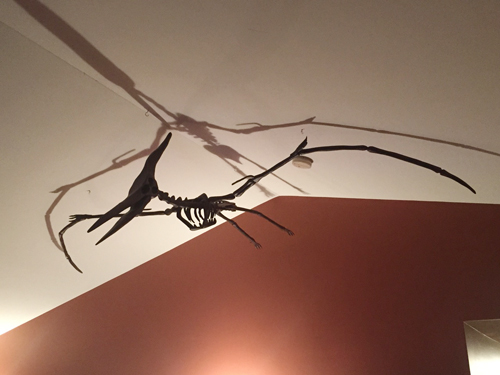 Thank you for the outstanding customer service. We had issues with some of the tools that were purchased in 2013 and you guys stepped up and did a outstanding job taking care of us. I will be a customer for life and always promote your products when I can.
---
Suggested tools/materials for this project: