Buffalo Sculpture
by Karen Cade
Frederick, Colorado
www.karenmcade.com
The piece was fun for me to create. This was a challenge working on a sculpture this large.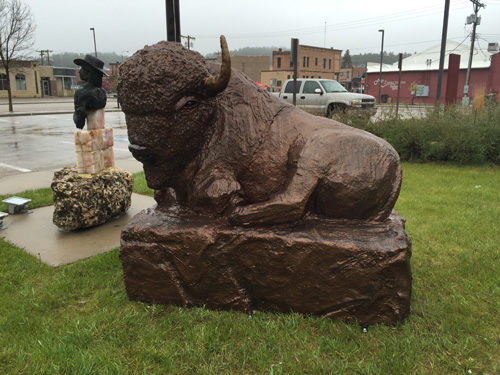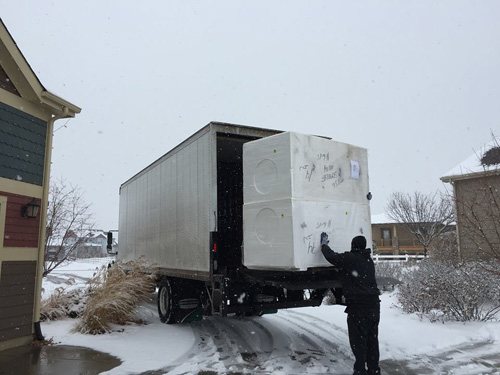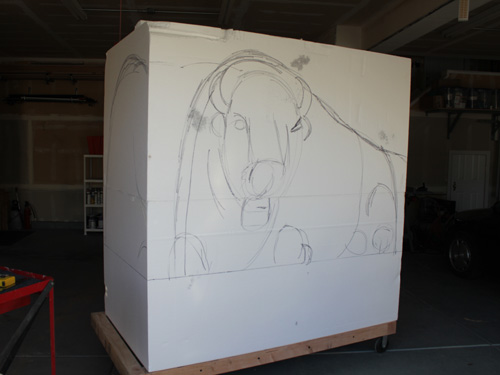 ---
I used your Hot Knife, 2 Foot Bow Cutter, and Sculpting Tool. I have been using your tools and foam coat since 2009. Here's a video of the making of the "Time to Rest" sculpture: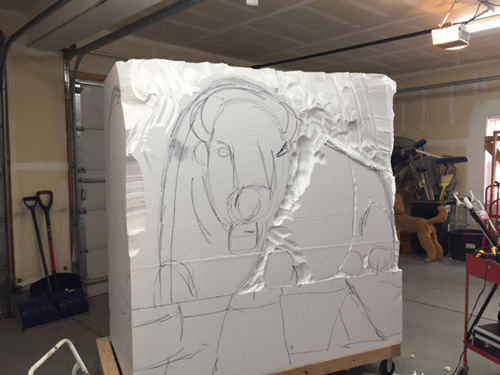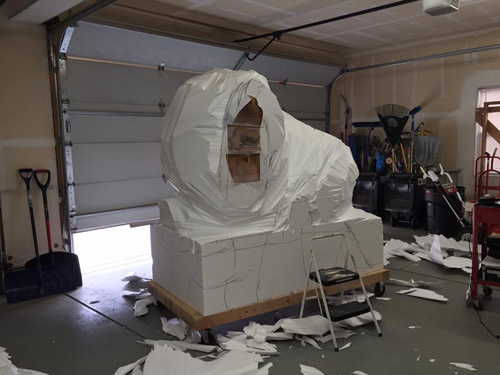 ---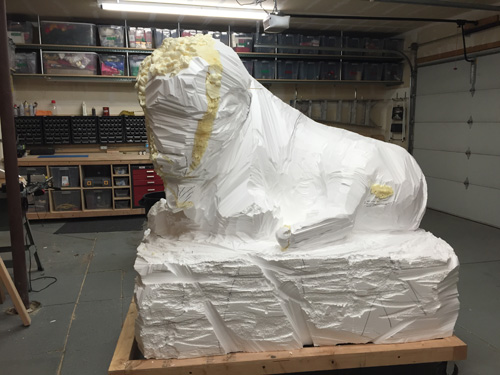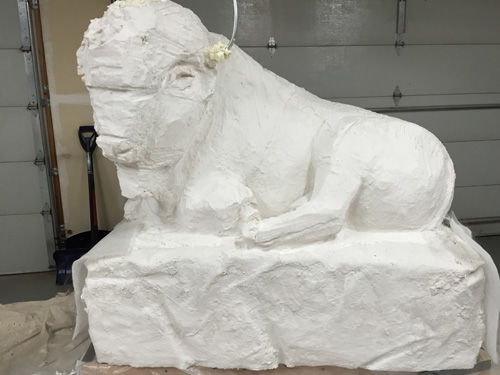 ---
I then used a metal acrylic paint from Sculpt Nouveau to give it a final cold cast bronze look.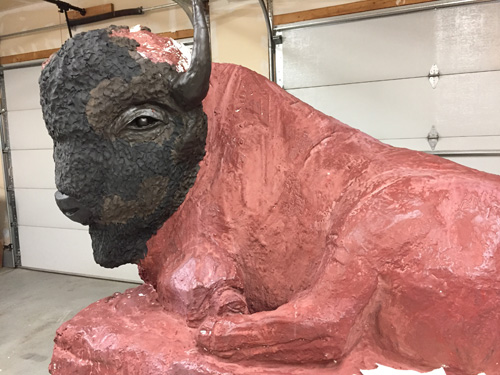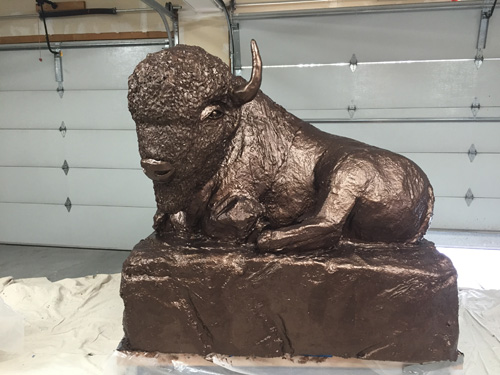 ---
The piece was sold at the Custer Stampede Buffalo Art Auction.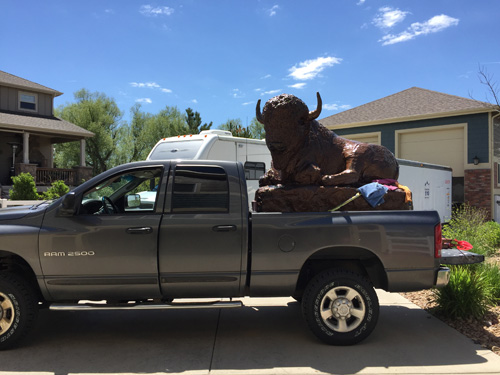 ---
Suggested tools/materials for this project: