Grizzly Bear Sculpture

A detailed grizzly bear sculpture on an inner tube in water, sculpted from Styrofoam blocks!
Evergreen Bears by Jon Peterman of JP Graphics
http://jpgraphics.tripod.com
This is Root (bear a float) heading down the Rogue River on his trusty 'Bearly-A-Float' inner tube. Root was carved and decorated by us as one of the 80 bears that will grace the streets of Grants Pass, Oregon this spring beginning at the end of May 2014.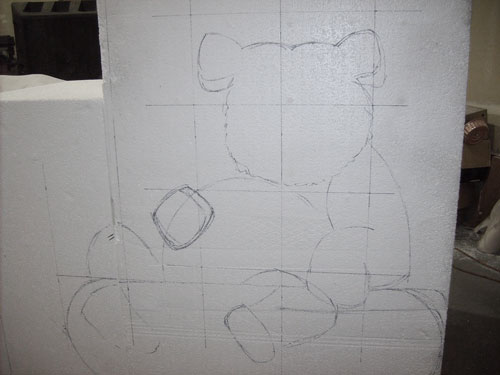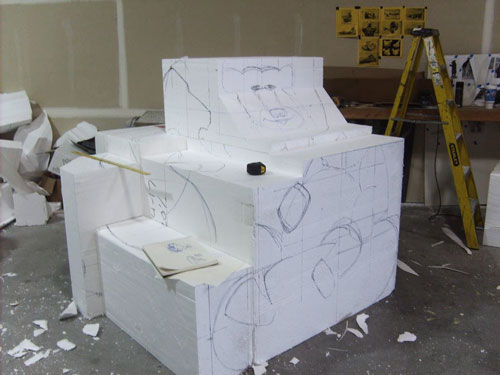 This is how the large bear sculptures were made. Beginning with foam blocks, the artwork was sketched on a grid and carved using the Hot Wire Foam Factory 2×4 Compound Bow Cutter. The Industrial Hot Knife was used for the finer details.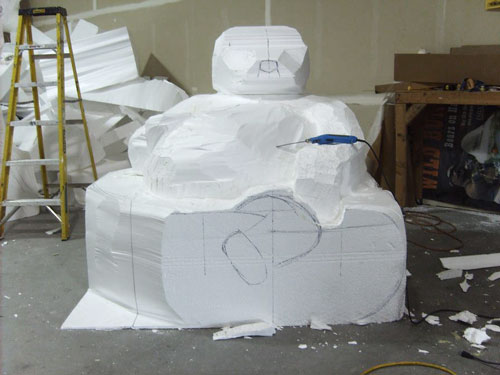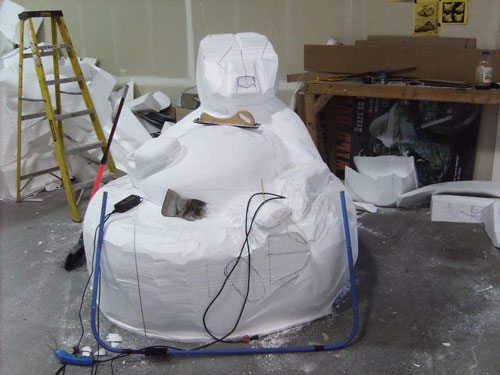 Once the foam was carved, it was sealed, then covered in fiberglass. Smaller details were added using AB putty.
Click here to learn how to make realisitc fur or hair textures!
The fiberglass was primed before painting. Once painted, the bears were given a clear coat so they would be able to withstand tourists, kids and the weather. Some of the Evergreen Bears stand well over 8 feet tall. Inner Tube Bear is approximately 7 feet tall.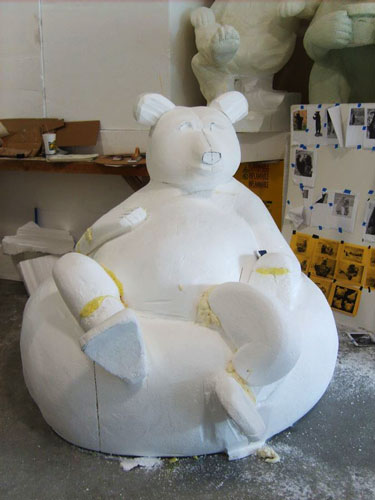 Evergreen needed an additional 21 bears to make the full 80 bear count to celebrate their 80th in business. Bears from previous years are a part of this magnificent display. JP Graphics carved a total of 4 bears for this 21 bear project.
Other recommended items for this project: