Panoramic Ocean Life Mural
A Look at Lompoc's Newest 3D Mural
by friends and staff at Hot Wire Foam Factory
hotwirefoamfactory.com
The City of Lompoc's Economic Development Committee recognized Hot Wire Foam Factory with the Economic Vitality Award (EVA) in 2017. They were recognized for contributing to the manufacturing industry in town and for adding to the City's mural collection with a unique, 3D mural on the side of their building.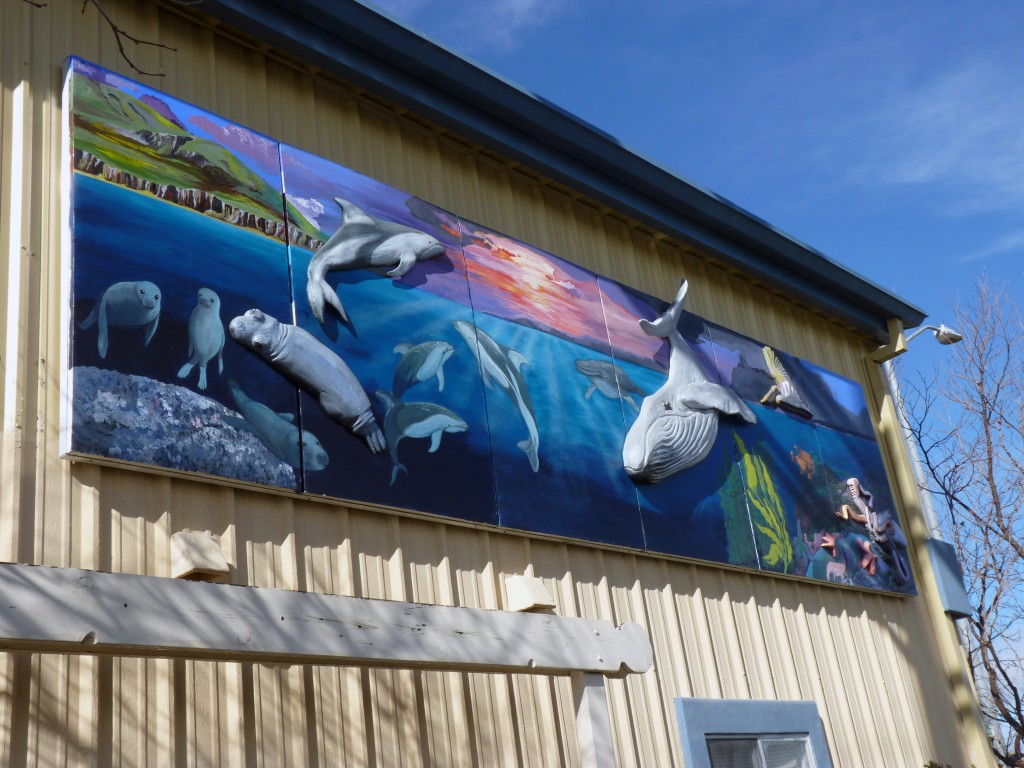 In business since 1991, Hot Wire Foam Factory manufactures craft, professional and industrial foam cutting tools, supplies and accessories.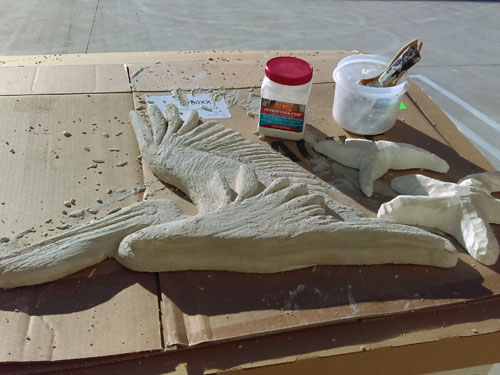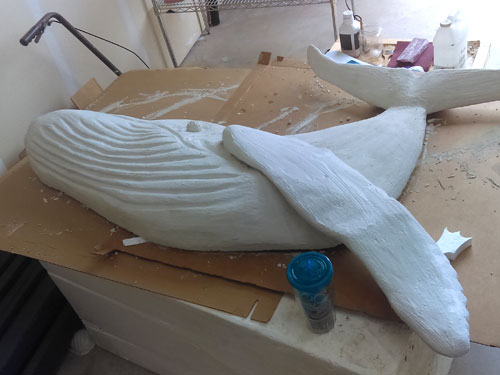 ---
In 1987, Tony Natal designed and built a unique foam cutting tool to make foam gliders for his young grandson. Rather than sawing through Styrofoam, he developed a tool that melted a thin clean slice through the foam, eliminating the use of serrated blades that made a mess of tiny foam particles that stuck to everything. In 1988, Tony designed a foam cutting tool for his son David Natal to make lightweight scenery for clay animation sets. In 1991, David asked Tony to create a set of foam cutting tools for miniature terrain making that he could manufacture and market. The new company was given the name Hot Wire Foam Factory.
Hot Wire Foam Factory's lightweight, earth-friendly, durable and cost-efficient foam is perfect for projects like foam art, foam props and backdrops, foam modeling, holiday foam decorations, foam signs and displays, foam craft projects and home décor, as well as industrial and commercial foam projects.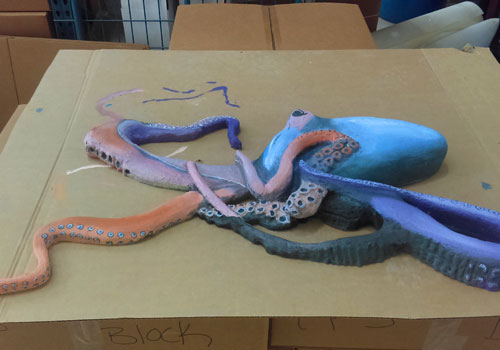 ---
The company's professional quality foam cutting tools make cutting EPS foam (polystyrene foam and Styrofoam) fast, fun and easy. Since 1991, it has been manufacturing hot wire cutters and foam cutting machines.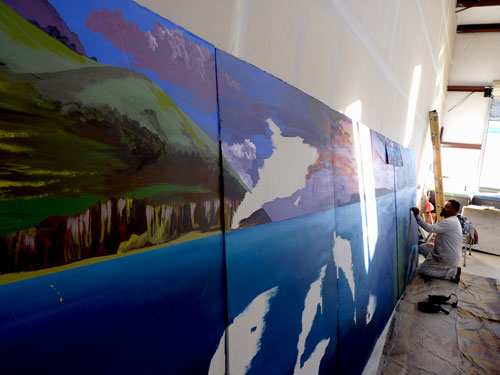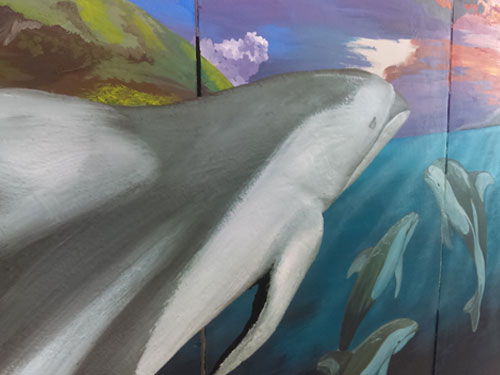 ---
Hot Wire Foam Factory supplies hot wire foam sculpting tools, a Crafter's Hot Knife, two Pro Hot Knives, and a new Industrial Hot Knife. It's Freehand Router has a shapeable foam cutting hot wire. The foam Engraving tool is perfect for detailing your foam sculpture. You can quickly cut down your big blocks of foam with their two- to four-foot adjustable hot wire Bow Cutter. They offer two versatile Foam Cutting Tables. Their spray-on and brush-on foam glues are the best on the market. Protect and beautify your foam projects with their versatile foam coatings.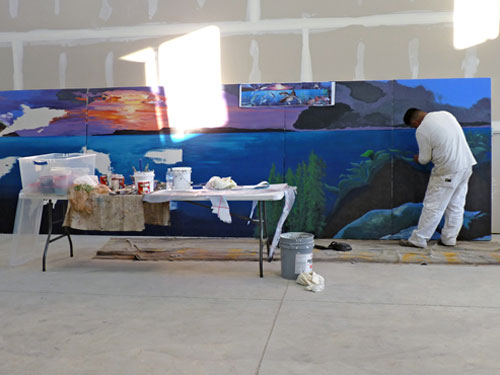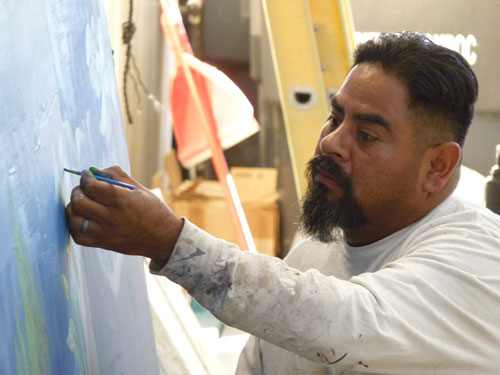 ---
Another descriptive paragraph/sentence describing the next step of the process and the image(s) directly below.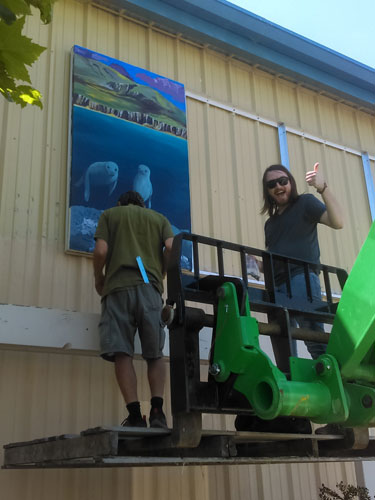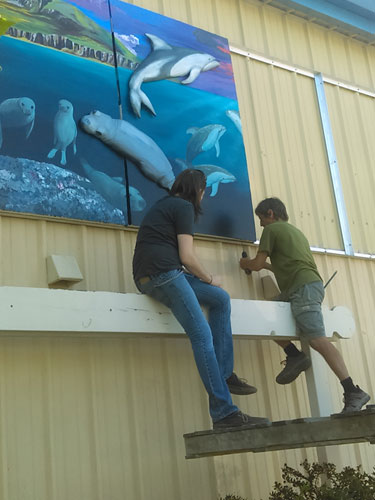 ---
Another descriptive paragraph/sentence describing the next step of the process and the image(s) directly below.
If you have more images and/or text, add them, following the same format as above. You cannot have too much information. Visitors to this page want to know about how this project was done. They want to know EVERYTHING, otherwise, enter a closing statement (if any) from the artist. This can include thank you's, tips for upcoming artists, etc.
---
Suggested tools/materials for this project: