Easy to transport Angel Sculpture
Collapsible 8ft tall Angel Statue for Sound of Music school play.
by Jill Rose
http://www.dancingkoi.com/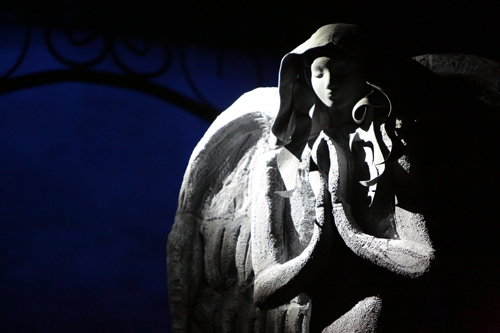 I am a local art teacher who, in the last four years, has gotten herself into making custom theater props, costumes and set pieces for whichever production her daughter was a part of.  My daughter's high school wanted a 7ft statue for the characters to hide behind in The Sound of Music school musical. Being fairly new to working with foam and never something 3D or so large, I was nervous yet excited to make the statue.
---
Our limited budget kept me to working with a variety of foam scraps. Only the foam for the wings was purchased new. I even donated one of my foam mannequin heads, since I knew a face that nice was beyond my skill set.

Besides using scraps, I had to make sure her wings were no wider than 4ft and that she was under 8ft tall, since she was to be placed upon a 4 ft cube pedestal. She also had to be easy to assemble and fit in a minivan for transport.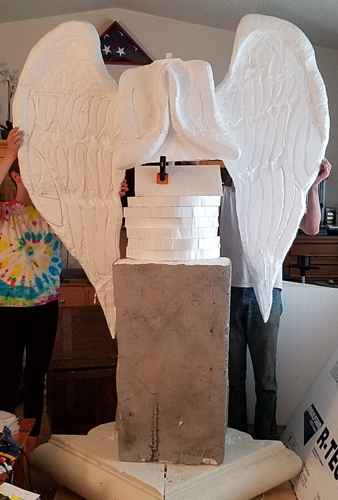 ---
Thankfully, since I had already done some flat foam items earlier in the year, I had tools from Hot Wire Foam Factory at hand. I used the 4″ Hot Knife, Sculpting Tool and the Freehand Router and it took about 50+ hours to complete.

I used a pvc pipe as her core, and her wings had dowels that connected them to each other and then the wings slid down into a slot in her back.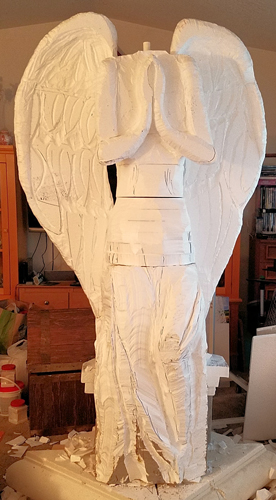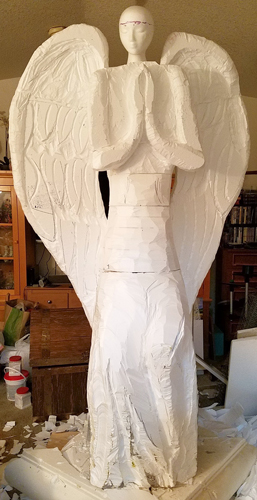 ---
Her hair was made from craft foam and heated to shape it.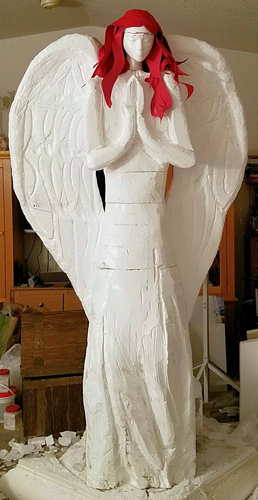 ---
Then to finish her, I used drywall spackle when needed and painted her with acrylic paint.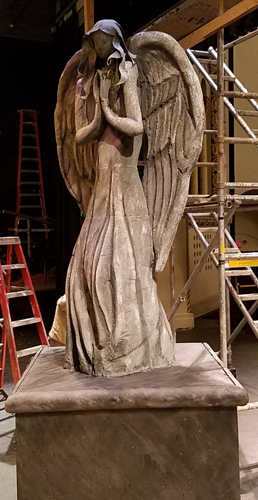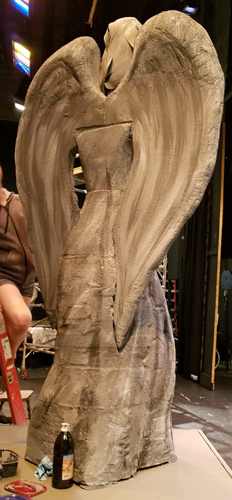 ---
Below picture were taken, by Chris Nelson, during the show, Sound of Music, performed by Shasta High School, 2016.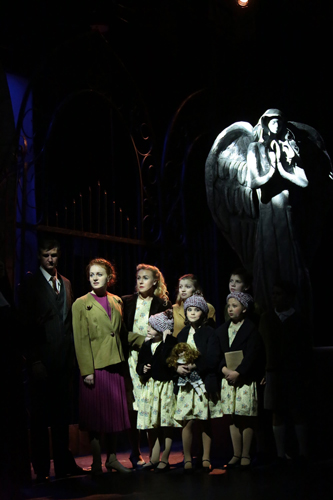 Suggested tools/materials for this project: