Gallery Submissions
Hot Wire Foam Factory is always looking for the latest and greatest works of art from foam artists. Submitting to our gallery is fast and easy!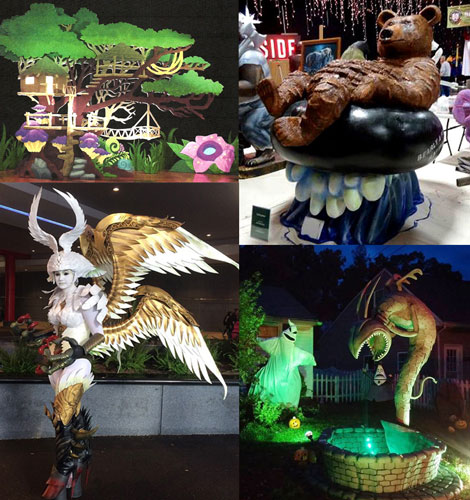 When submitting to our gallery please remember these steps to help ensure that we can deliver the best possible content for our gallery.
• Take lots of photos: Not every picture is perfect. When documenting your project, be sure to take your photos in a well lit area and possibly from different angles. Your photos should ideally be large and anywhere between 10 and 20 in number.  A digital camera works best as it can be easily scaled to fit any format for your gallery page.
• Documentation: Our best gallery pages are those that tell a story. Take pictures of your art as you work on it. Remember that a lot of people come to our gallery looking for ideas and examples of how to progress though their own artwork. Our gallery is a great learning tool and in doing so you can help instruct your fellow artists.
• Context: Include a brief paragraph explaining the process and the tools you used to make your artwork. Any challenges you might have faced or inspiration you've drawn from. This is perhaps the most important part and often the most neglected part of our gallery pages. A good photo might draw a reader in but if you can deliver some insight and provide a learning experience you will keep your reader on your page longer and possibly bring them back again and again as they pursue their own works of art.