Supergirl Magic Wheelchair
by Cory Hunt
www.magicwheelchair.org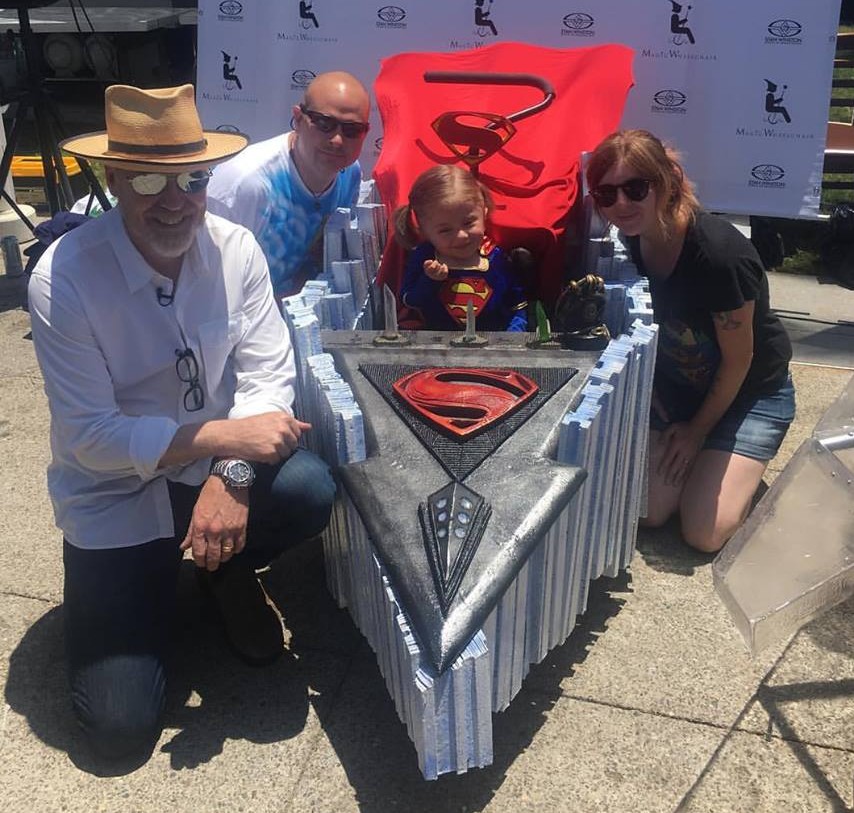 Magic Wheelchair is a phenomenal charity that matches cool kids who are in wheelchairs to builders who create an elaborate costume that the kids want. I was paired with Zoe, a beautiful little girl who was going to be Supergirl.
We worked three weekends with crew. We accomplished a pretty spectacular task that I could NEVER have done alone. I want to thank everyone who donated, who showed up, who spread the word and helped us meet this goal. The smile on Zoe's face and the gratitude from her family made all the work seem like nothing at all.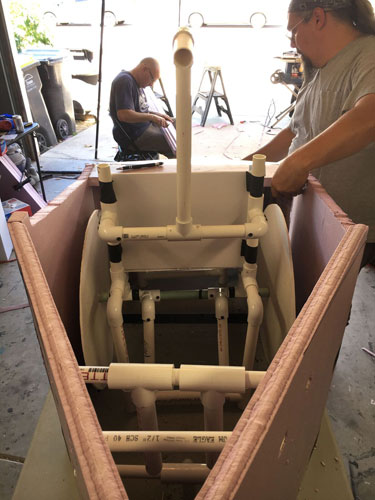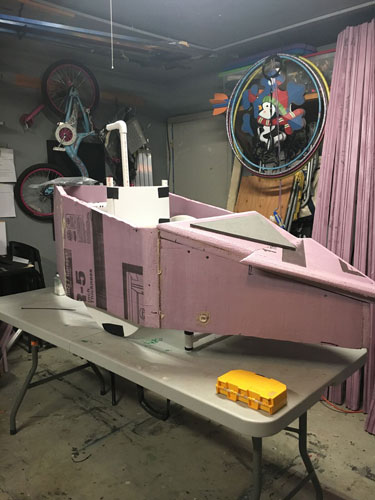 We started with a PVC mock up of the chair so that we knew the dimensions. We used pink insulation foam sheets for most of the build. Hot Wire Foam Factory tools were used to cut down the "box" that would form the frame for the later pieces. The Industrial Hot Knife saved me SO MUCH time and it was easy to control.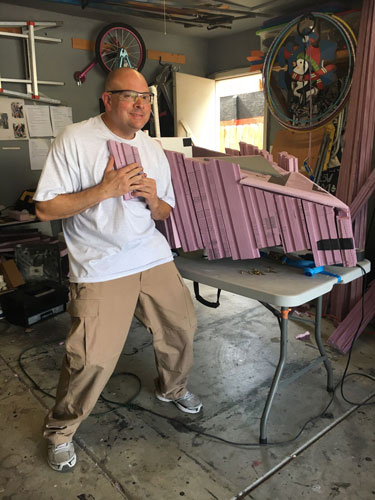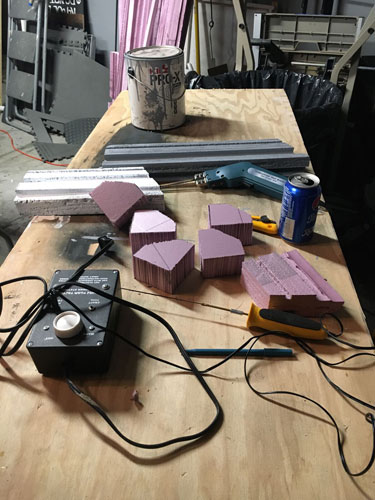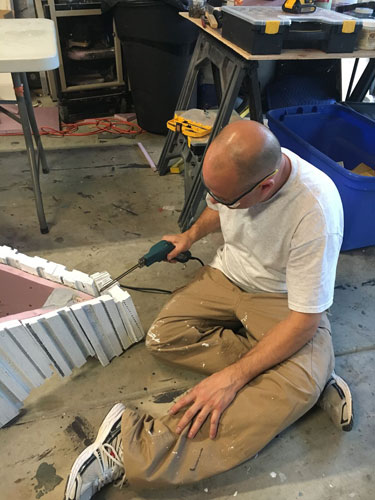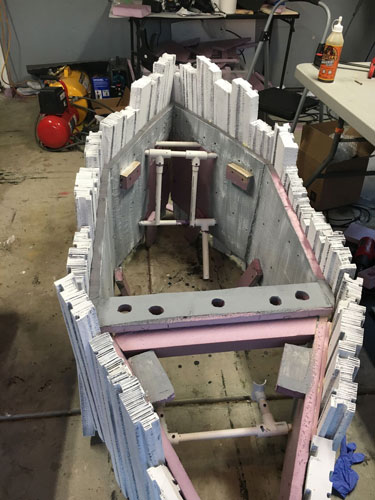 The fortress of solitude-style crystals were routed in strips, wire brush textured and then treated with a heat gun. We added texture to the tops of the crystals with the Industrial Hot Knife. You can see the PVC attachments we put in for the costume. The rear and front had panels that attached with magnets so that we could put the costume on and just put the panels over them.

We made it down to San Diego Comic Con and assembled the costume on the wheelchair. Zoe's was part of the Magic Wheelchair Justice League, so there were five other children with costumes. It was a fantastic day and seeing Zoe's face made it a truly EPIC experience. Adam Savage was a gracious host and he pledged to do his own build for Magic Wheelchair in the future. I can't wait to see it.
The families, kiddos, costumes and crews who made this event possible. The costumes at this reveal were really awesome. Each builder created something that was a work of art and ingenuity.
---
 Suggested tools/materials for this project: