Woodstock Costume
by Kevin Hemenger
www.armeinius.org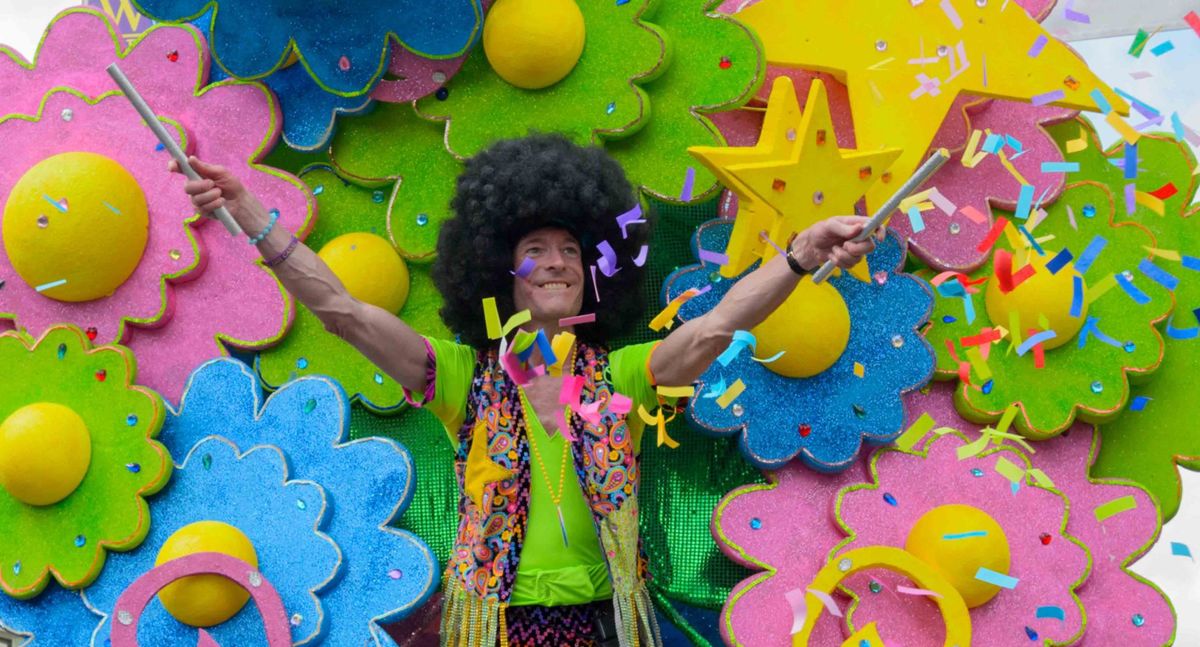 This costume was made for the Krewe of Armeinius Carnival Ball. I started on this costume in May and finished in December. I cut the flowers, stars, and paisleys from Styrofoam sheets – some were 3/4″ and some were 1″ thick. For the larger 2-layer flowers, I glued the two parts together using your Foam Fusion glue. The yellow centers were pre-made foam spheres and glued on with the same glue. Everything was painted with latex paint and I sprinkled glitter on it while the paint was wet. I used about 8 pounds of glitter!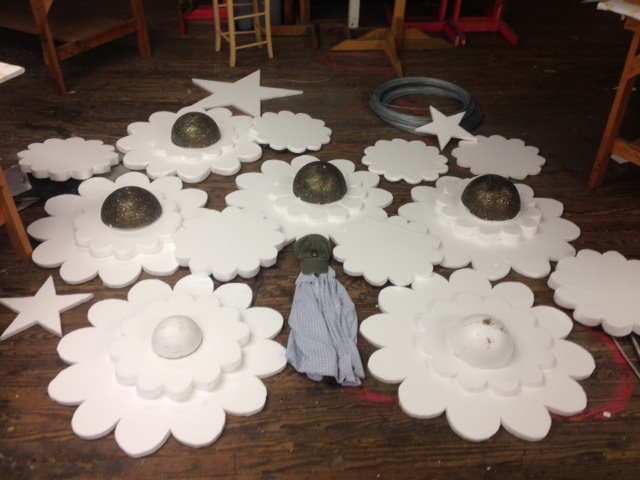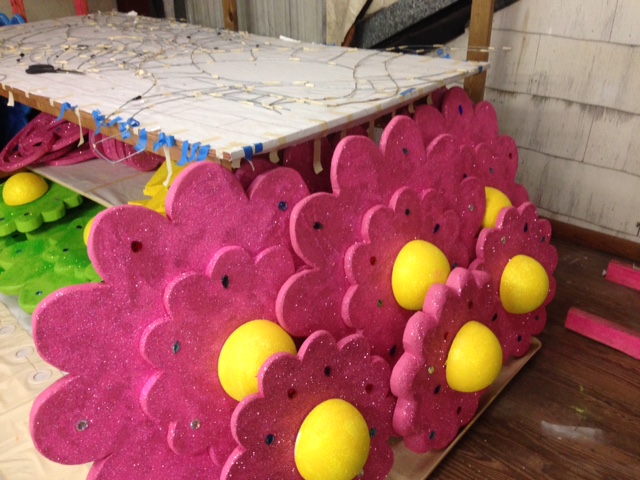 Then everything was attached to a metal frame and that was attached to a military surplus backpack. The whole thing weighed about 75 pounds. I assembled it at the Krewe of Armeinius den and I appeared in the Krewe of Armeinius Carnival Ball. The theme of the ball was "Festivals" and I was the Woodstock music festival. The clothing I was wearing was hand made for me by a local costume designer. The concept for the costume was designed by the Ball Captain Mr. Chad Brickley.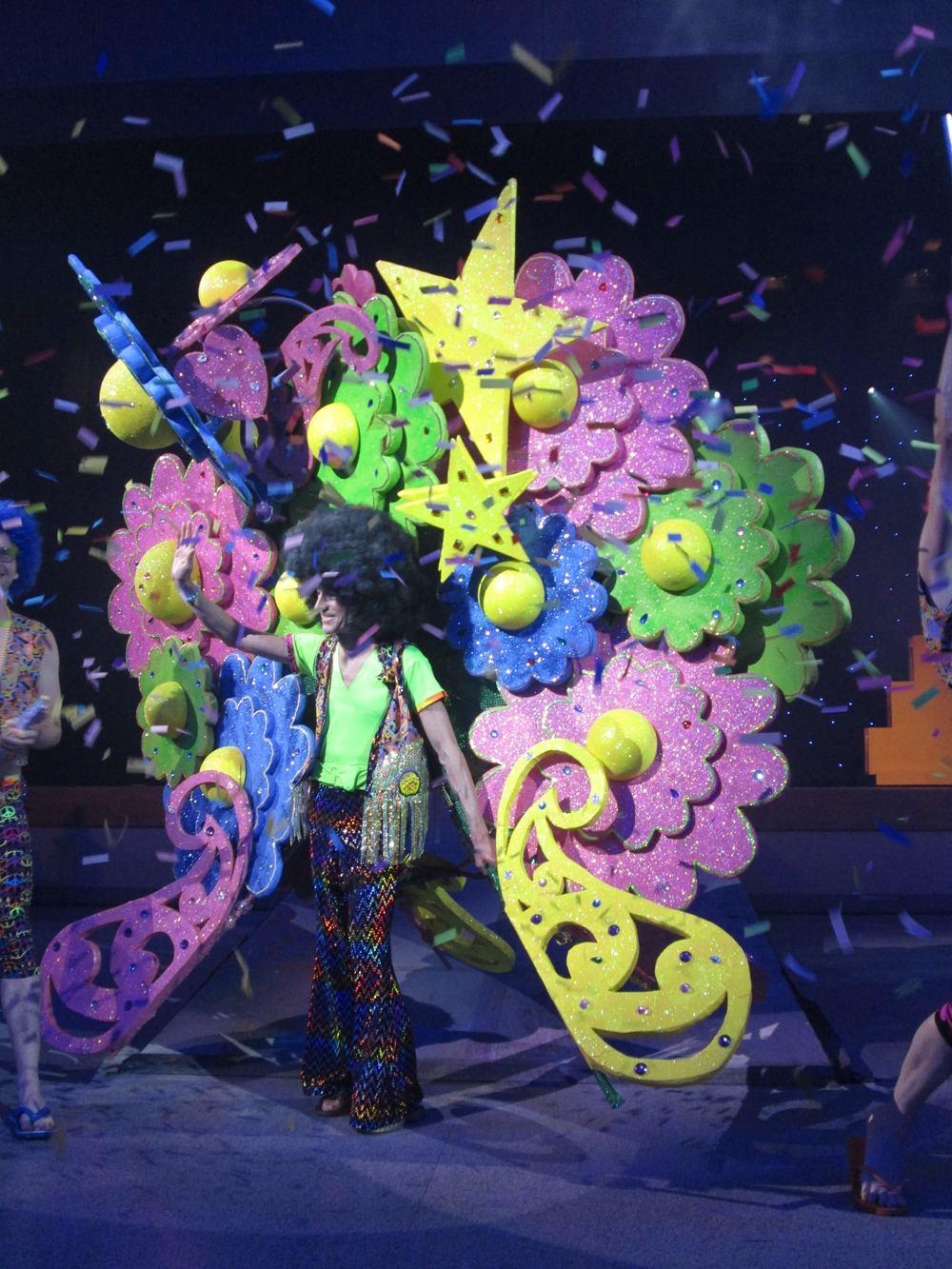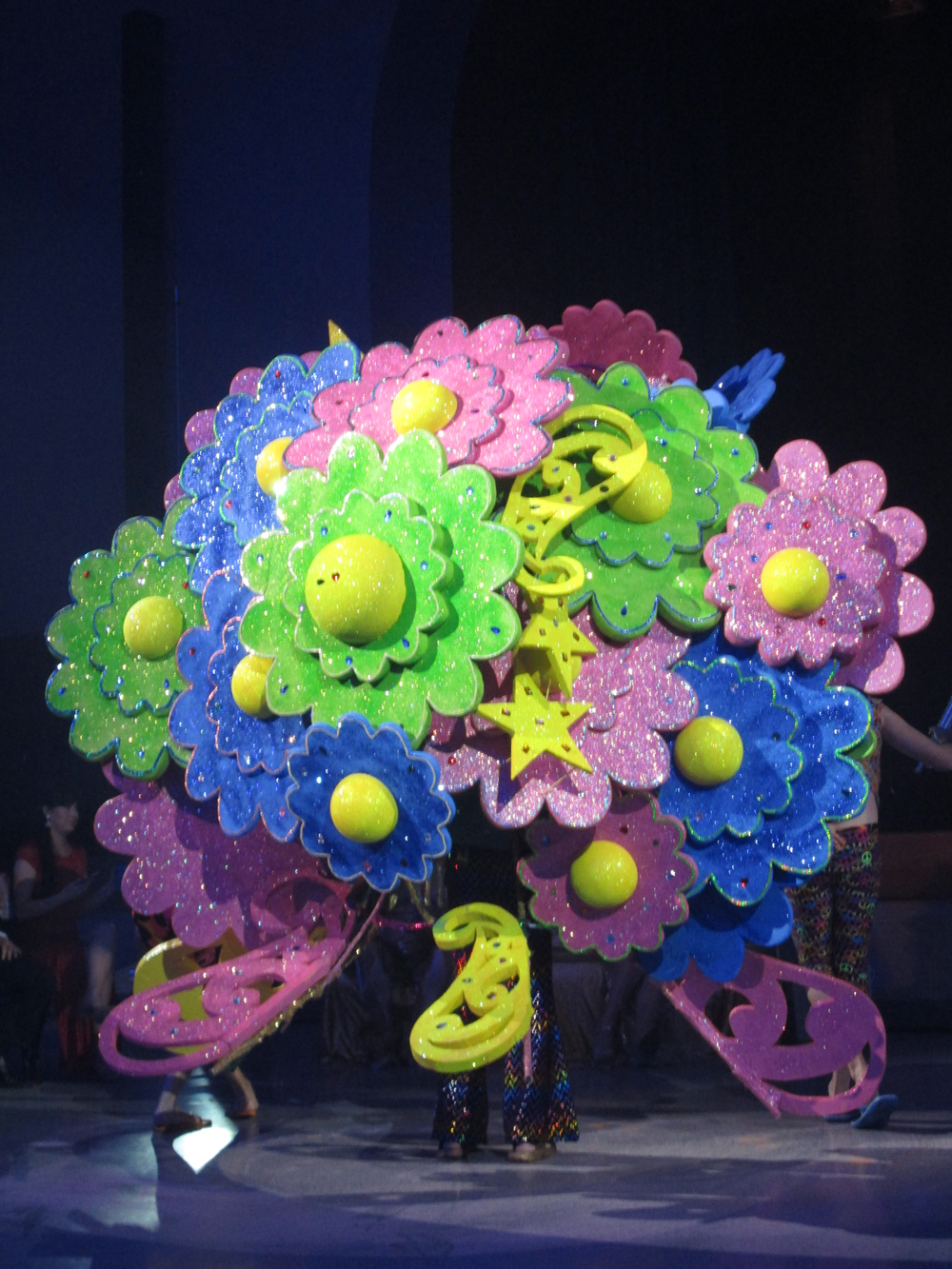 On Mardi Gras Day I wore it in the French Quarter and had hundreds of people stop to comment and take photos. I was featured in the "New Orleans Advocate" (newspaper) and on Nola.com. I entered the Bourbon Street Awards on Mardi Gras Day although I didn't win anything.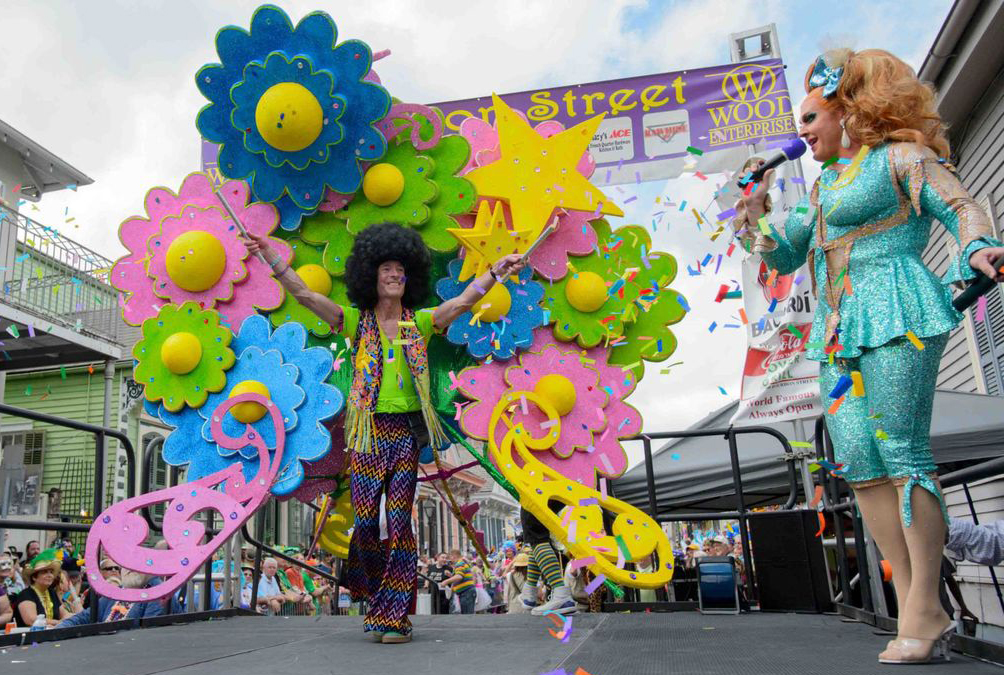 ---
 Suggested tools/materials for this project: