Ankylosaurus Sculpture
By Melanie Richard
Billings, Montana
Micah is a life sized Ankylosaur for the Glendive Dinosaur and Fossil Museum. I have made all their murals and sculptures except the dinosaur on the front of the building. Weather permitting I will complete Micah in sections, and transport them to the museum in late April where I will assemble him in place.
He is named after my youngest son.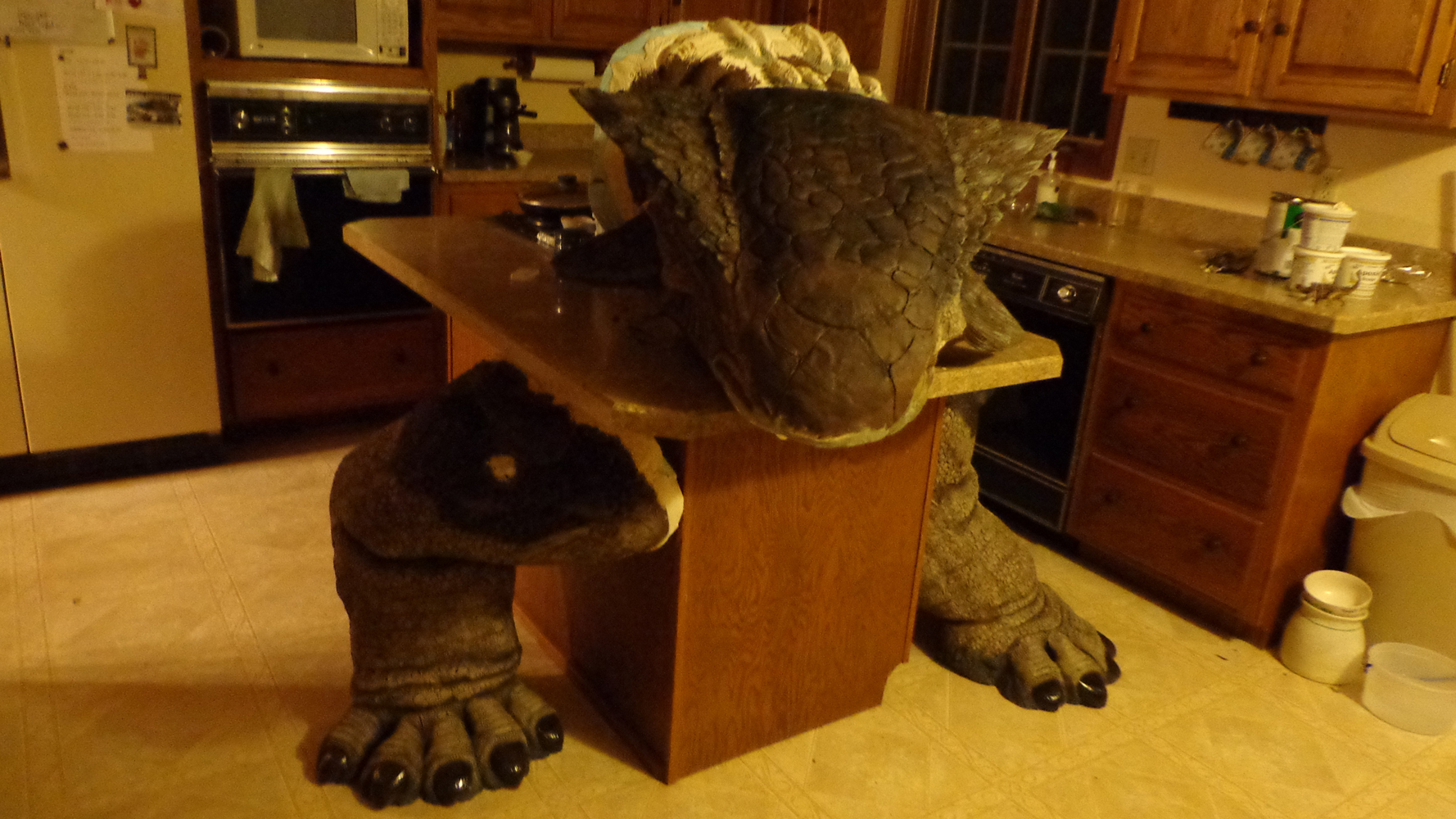 The face is carved out of a wood-like foam using wood carving tools. The feet are foam scraps.
The front of the body is being blocked out. One foot is covered in All Purpose Foam Coat. The details are then added with an air drying taxidermy clay that adheres to Foam Coat very well.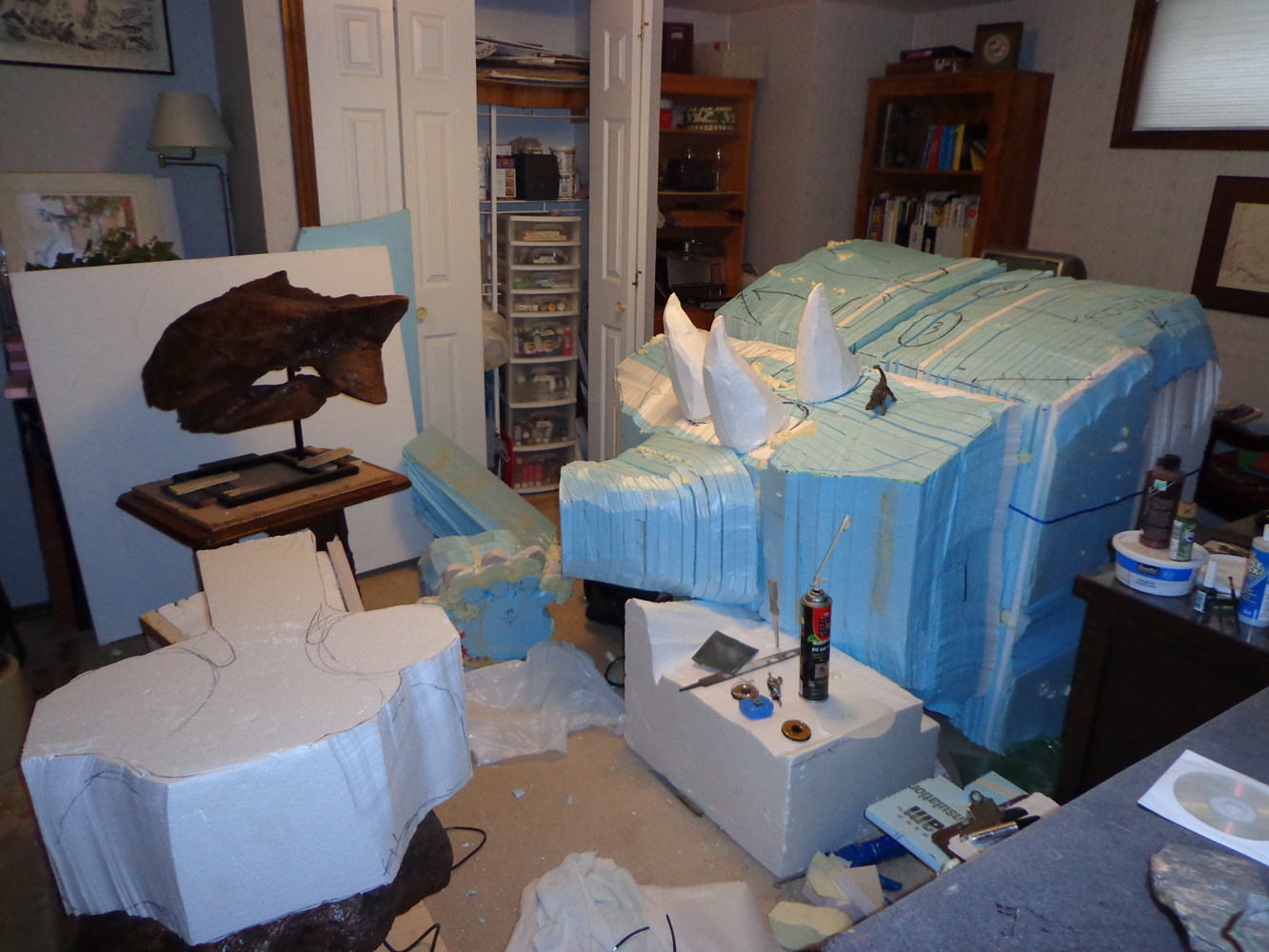 Front of body being foam coated and painted, other leg almost done.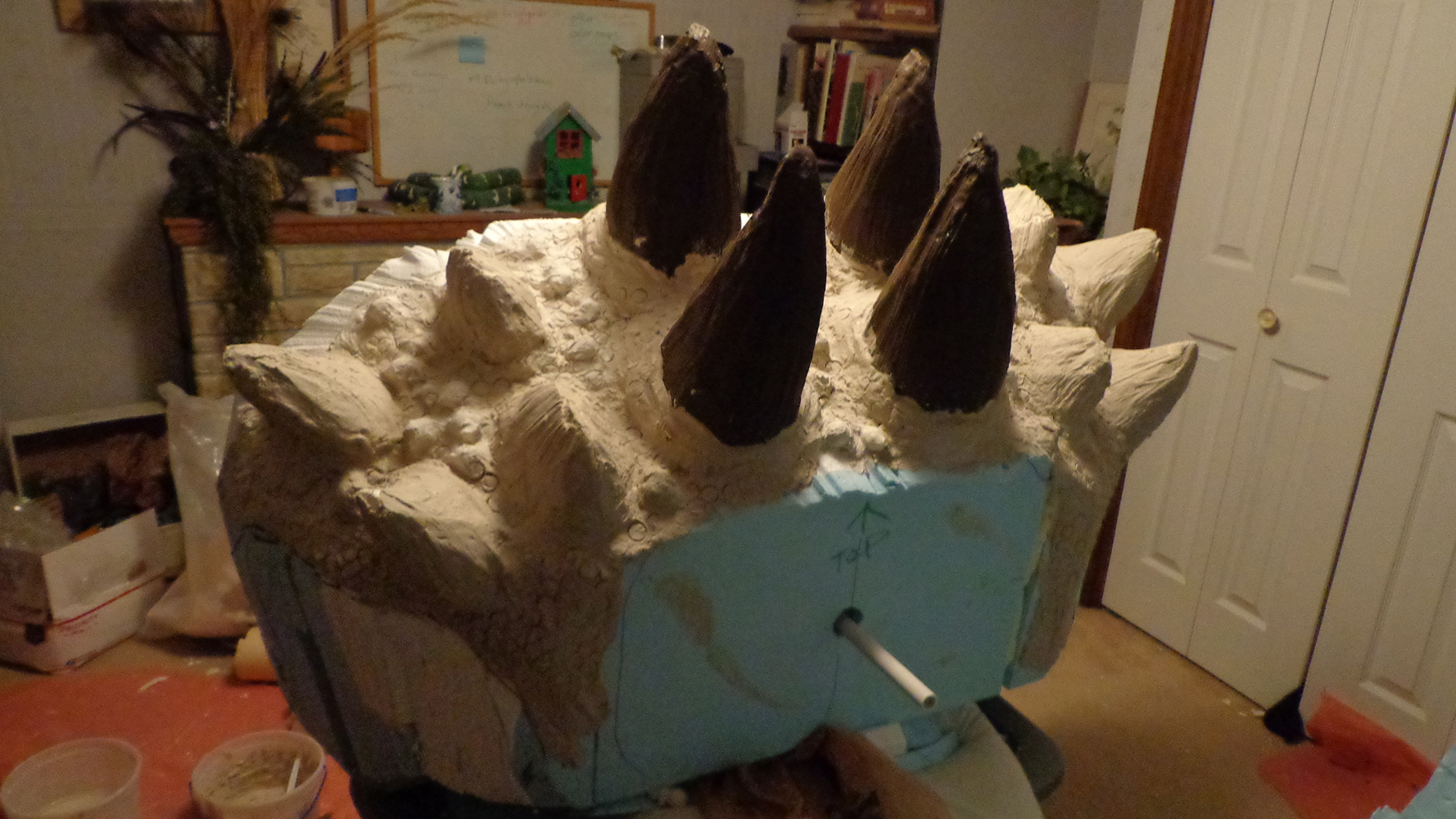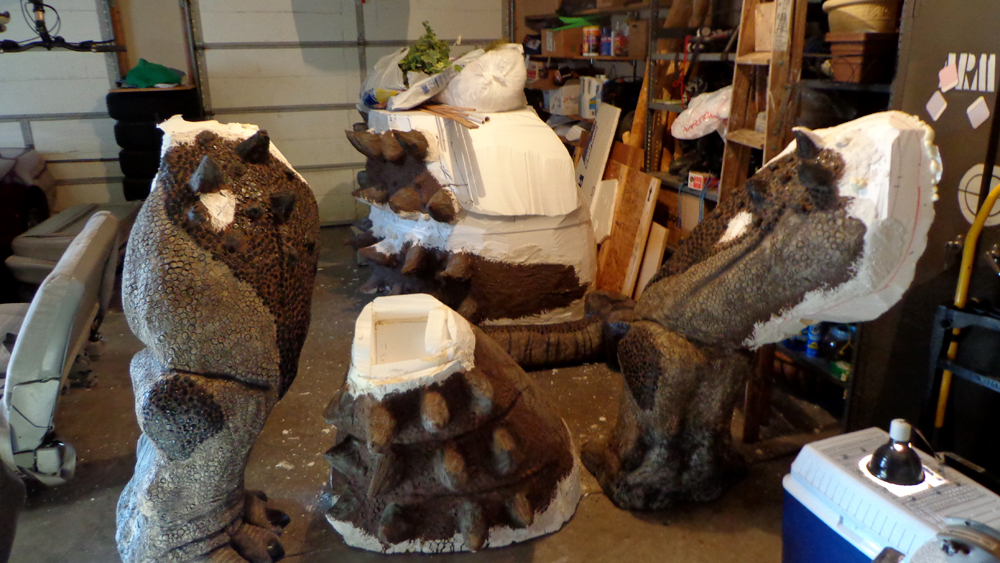 I left gaps without foam coat at all the seams for last minute adjustments. I painted most of him except for seams since he was going to be so large assembled and parts would be difficult to reach. Most of the belly was left uncovered as well, since I felt a continuous run of foam coat would be needed to give it strength.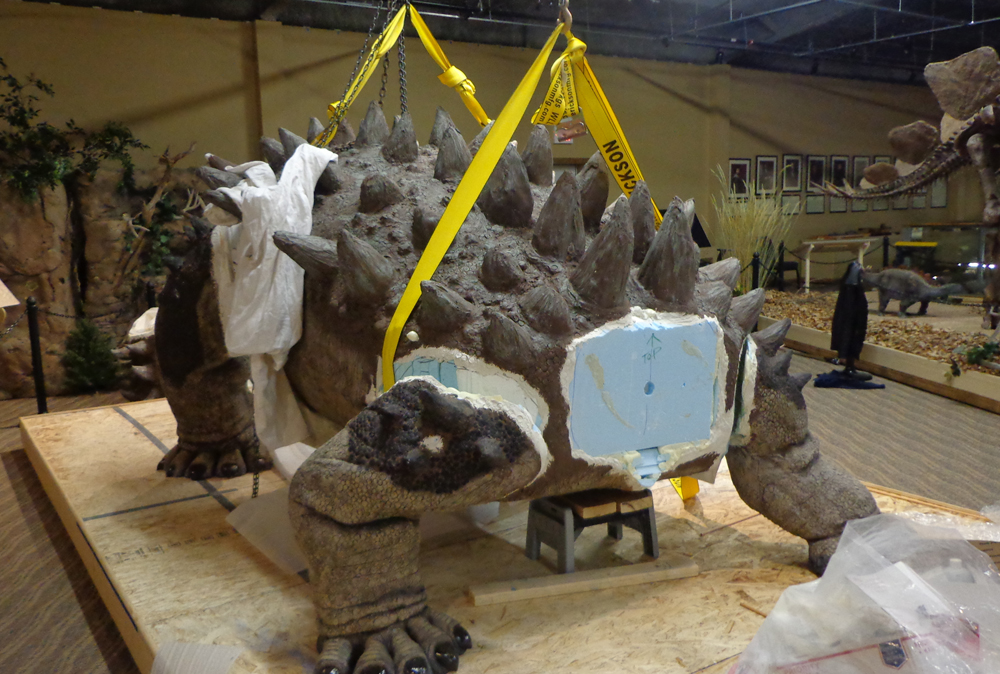 At this point legs were positioned and held in place by large wire "staples" and foam spray shot into the seams. After a night for the spray to harden the excess was trimmed and a skin of foam coat put on the seam and painted.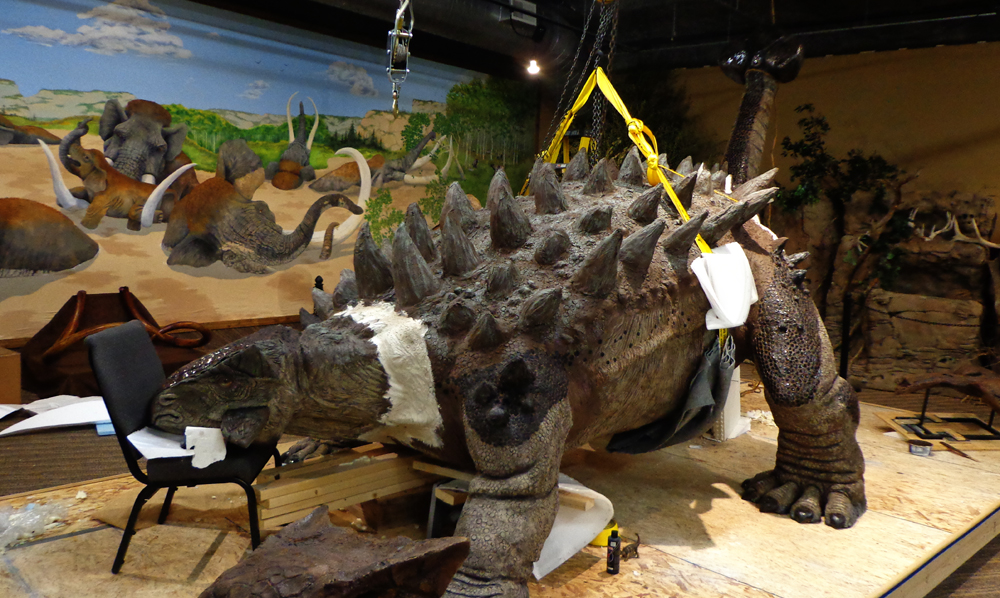 The head and tail were supported and attached in the same way.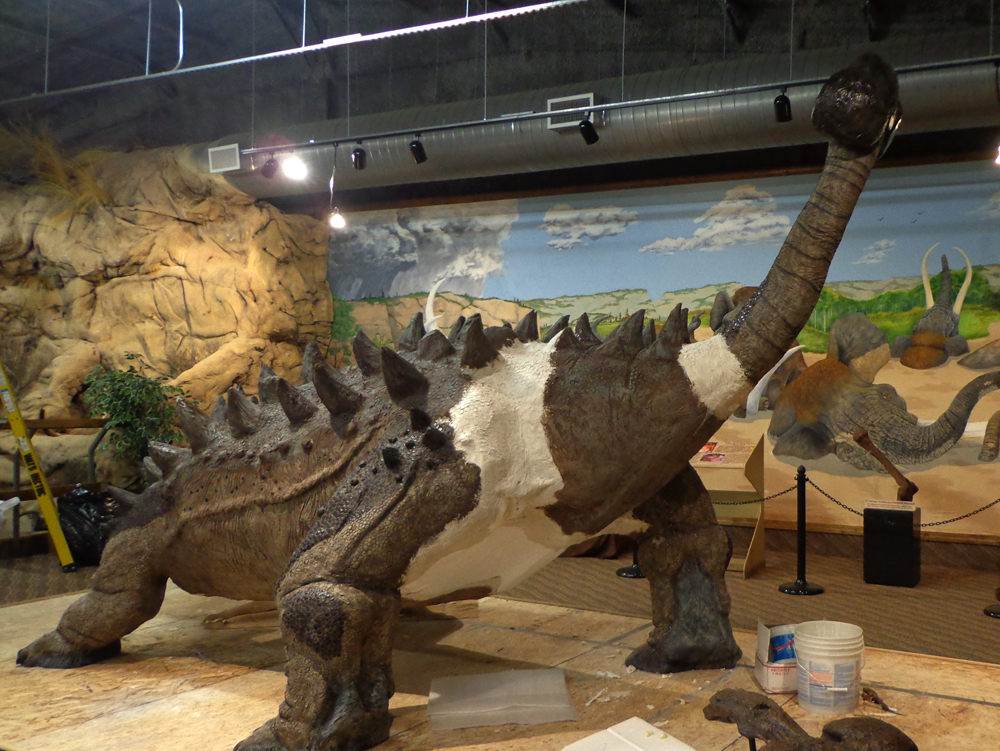 All was left to cure and harden overnight, then one by one, starting with the lightest areas, the supports were removed. The platform is on casters so the entire dinosaur was moved out from under the chains and come-along so it would be safe as they were removed, then was rolled back into position.
  Final detailing was done and the platform was decorated. Total weight of foam coat was about 275 lbs., so total weight of dinosaur is probably 300 lbs.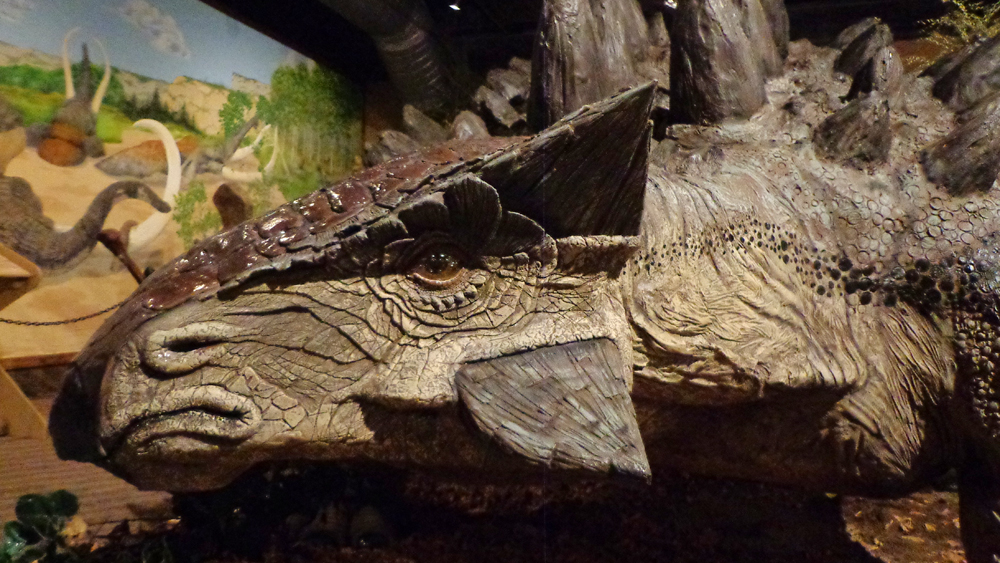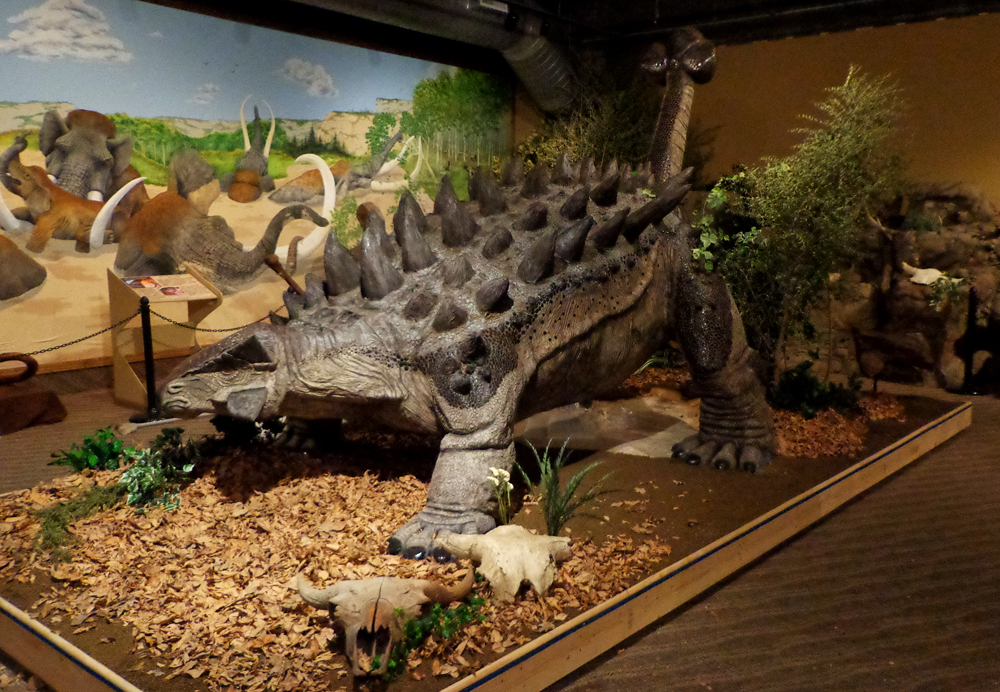 Thanks for the interest and the great service.
Melanie