Nature Centre Exhibit
By Vicki Gibson
Lethbridge, Canada
www.facebook.com/helenschulernaturecentre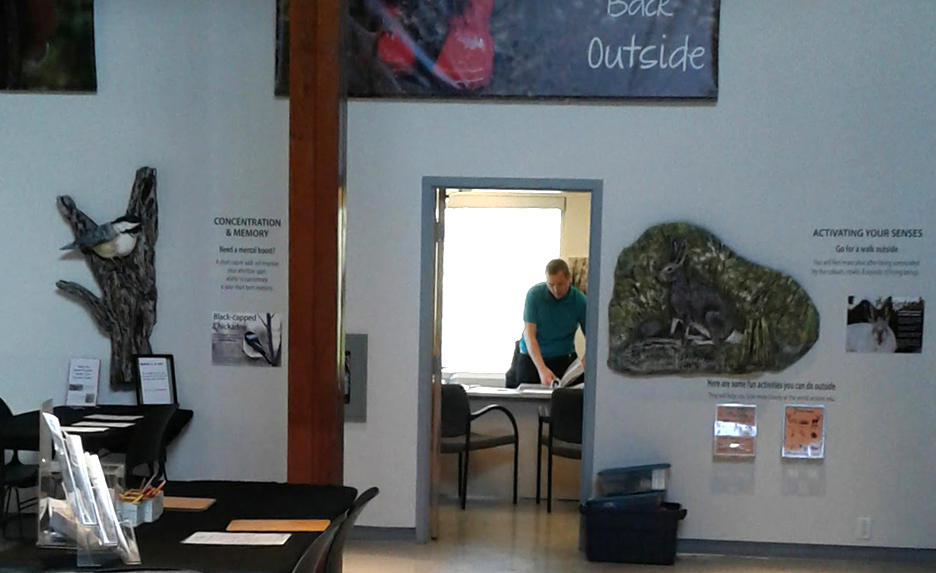 These pieces were made for the Helen Schuler Nature Centre in Lethbridge, Canada. They were specifically for a set on "Going Outside for Nature and Health." They are made out of pink polystyrene insulation boards, which were glued together to build up a thick canvas on which to carve.
I used the Industrial Hot Knife that I saw the Halloween Lady use on her hell hound! I was inspired to start carving for the Nature Centre. I made a huge bumble bee that people still love. All my foam sculptures were carved with your Hot Knife. I especially like the shapeable blades so that I can scoop out the foam while carving.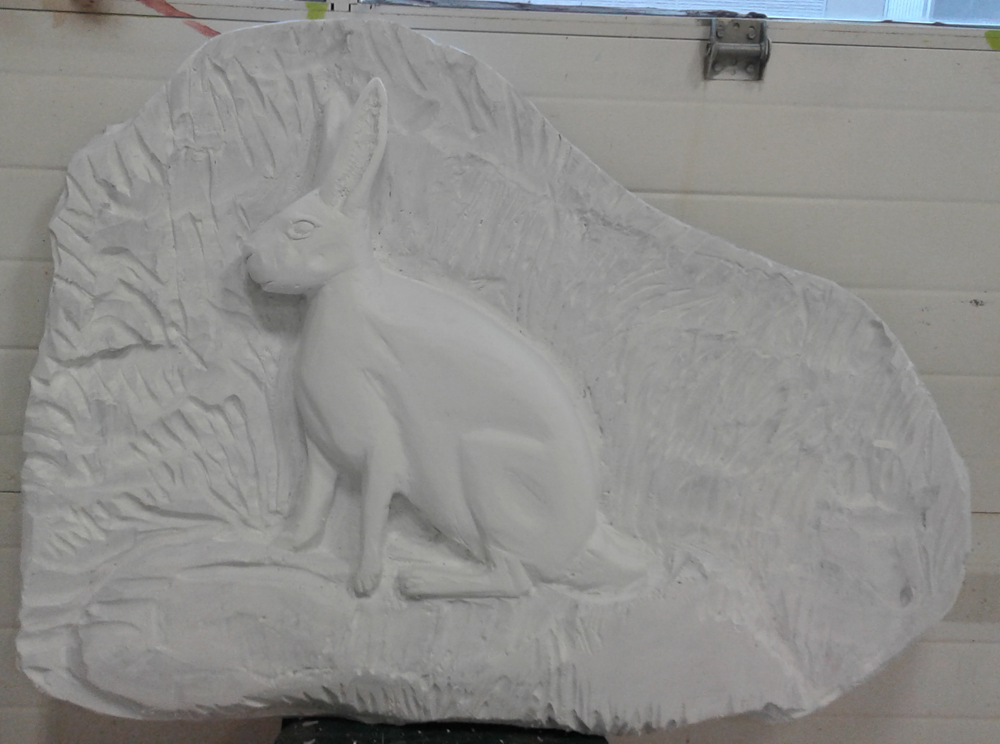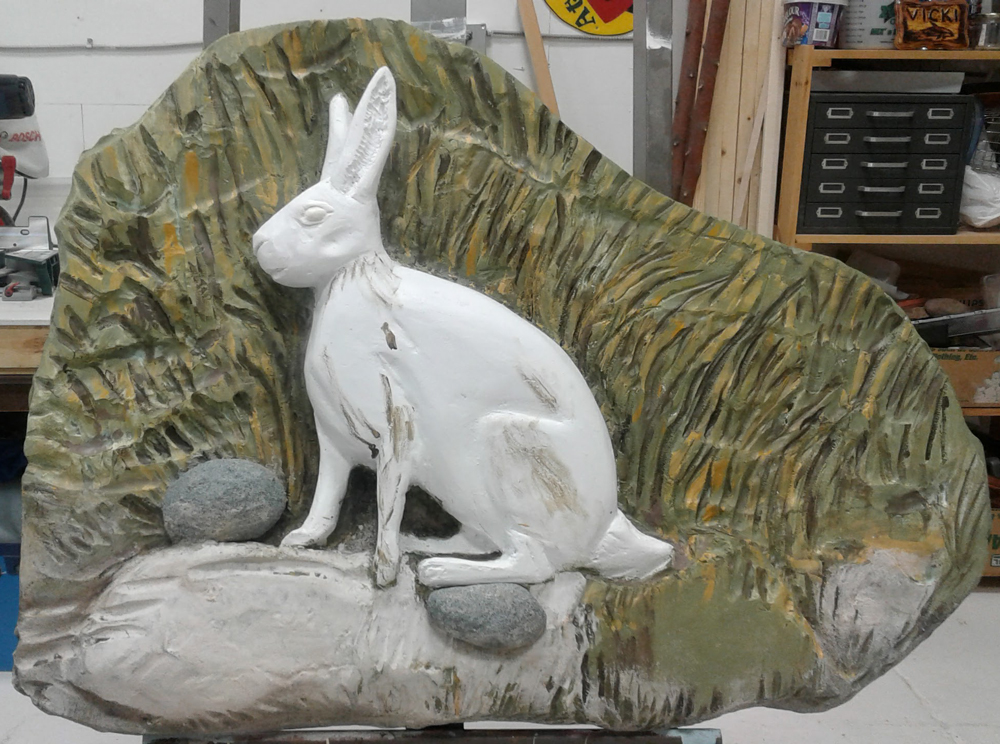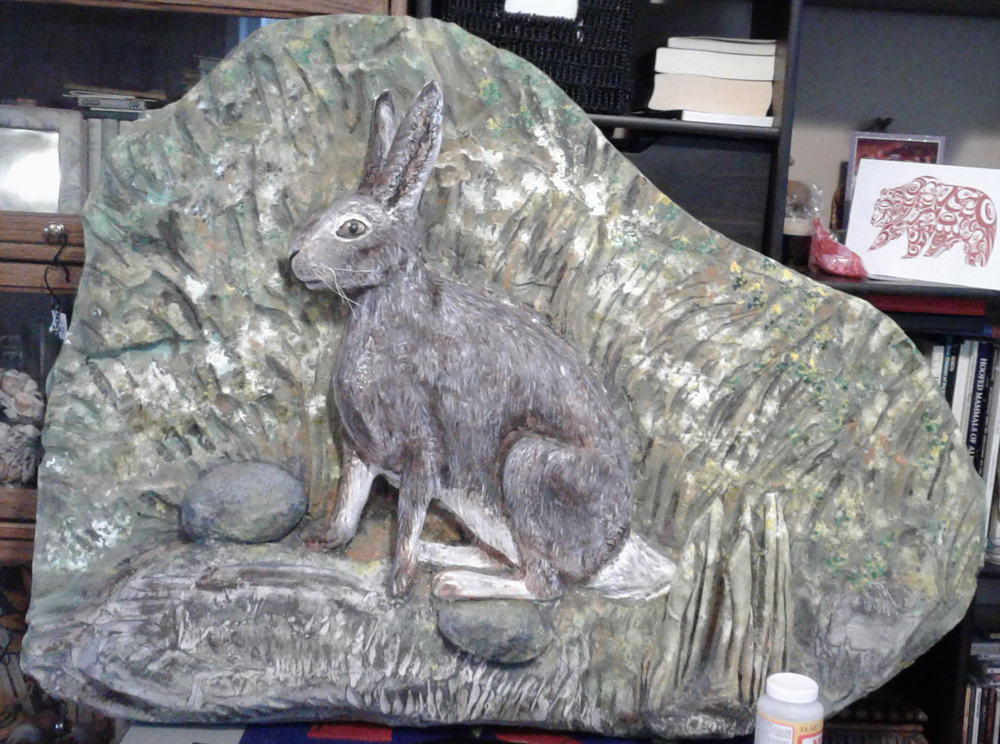 I like the flexible blades on the Industrial Hot Knife because I can shape the blades for more natural bark, grasses etc. Tip: Don't force the Hot Knife! Let it get hot and go slower so it does the work for you. I used some Hot Wire Foam Factory All Purpose Foam Coat for the stones and sand area on the jack rabbit sculpture. The kids loved the carvings – one little person wanted to pet the rabbit!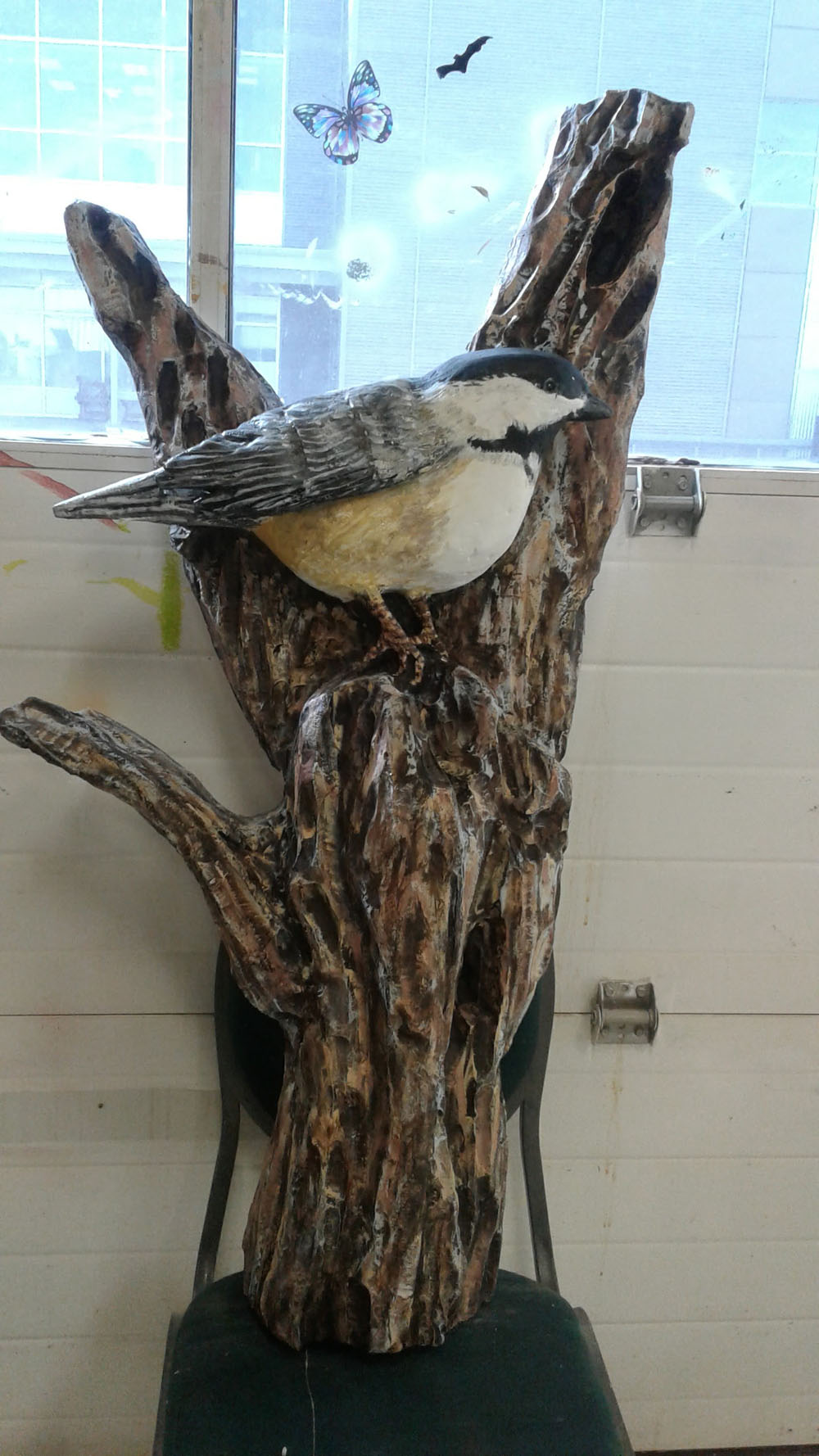 For the chickadee sculpture, the tree bark look was scooped to look like cotton wood bark and painted with acrylic.  These were my first carvings of a chickadee and a jack rabbit and it was fun! I enjoyed using your tools to make them and the tools made them so much easier to carve!
---
Suggested tools/materials for this project: