Reptile Terrarium
Food Coloring in Your Foam Coat?
By Ian C. Pulka
This is a cave structure built for Cave Geckos (Araneus) to enjoy a setting a little closer to their environment. They are nocturnal, high-humidity requiring geckos that spend their days hidden within rocky, humid, structures and rocks. I didn't want to rush on this one because it was my first build–other than a simple rock. So I took two months to do what would have taken me maybe 2 weeks, with drying time included, now that I know more about the tools and coatings.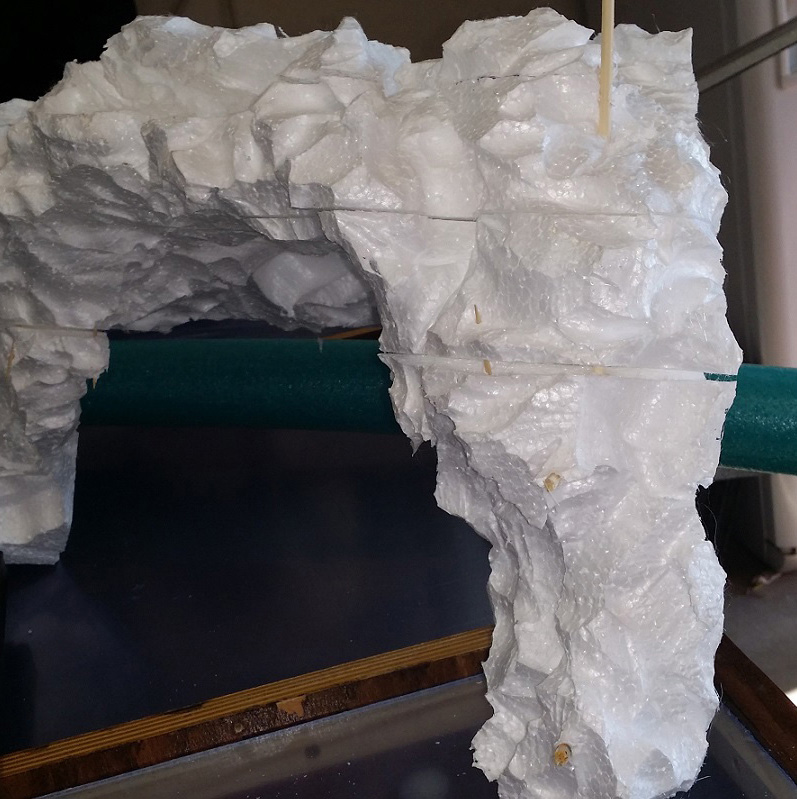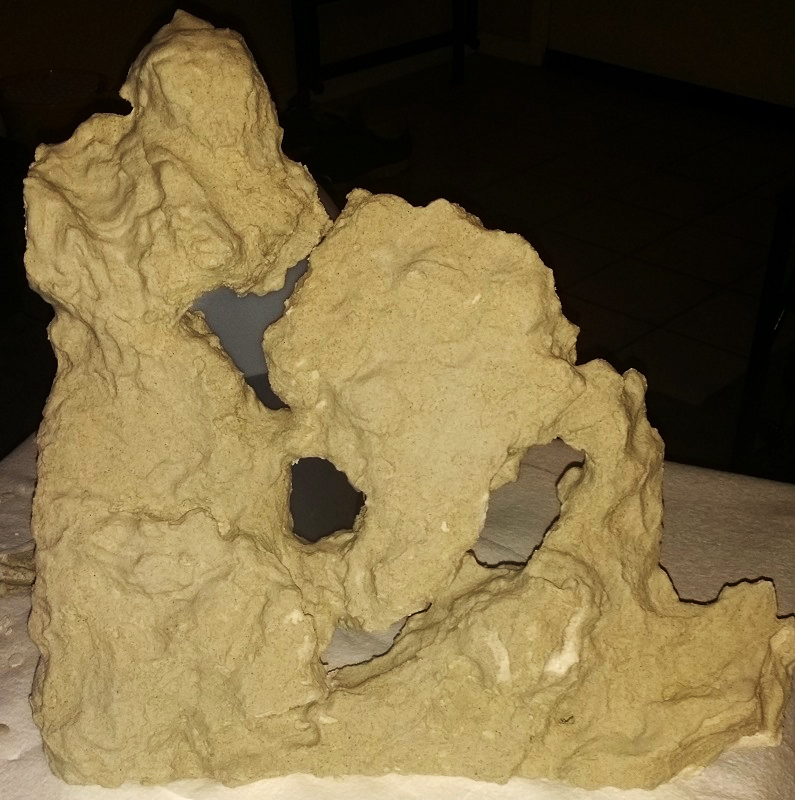 The entire large structure (18×18 x15 approximately) is made from your product. There are four layers of thick foam to the upper structure. This allowed for 3 layers of internal tunnels and chambers (Four layers if you include the top) that lead in and out of the structure as well as into chambers that have been covered from the outside of the tank to provide darkness. The chambers can be uncovered to peek within should you want to see your critters while they're hiding. Chambers were made with one, two, and four entrances and/or holes to allow for varying humidity retention to suit the gecko's individual need at the time.
I'm currently working on three projects. One that I KNOW people will want to see. All 3 are for a terrarium for reptiles. I loved the info that Mel gave (both on the how-to DVD and via email) and would recommend it to anyone wanting to do terrarium items.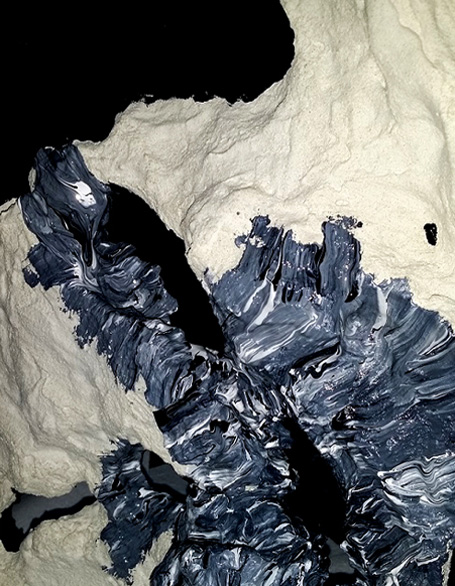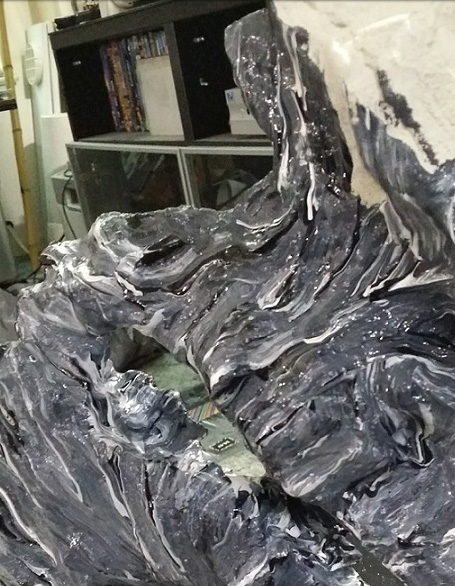 I should mention the food coloring…while it had no effect on the effectiveness of the coating, and had no true 'color' impact that would be useful, it did cause enough of a tint to make the coating more obvious when there were missed spots against the white foam in crevices. If I can find some black or brown food coloring on my next trip to the store I'm going to try it. I have a feeling that it will make a difference in being able to see any missed spots. The coating is off-color enough for flat and curved surfaces but up against white foam in a crevice like that cave had – it can be a bear to catch a missed crack. Especially after drying. The coloring helped in that aspect.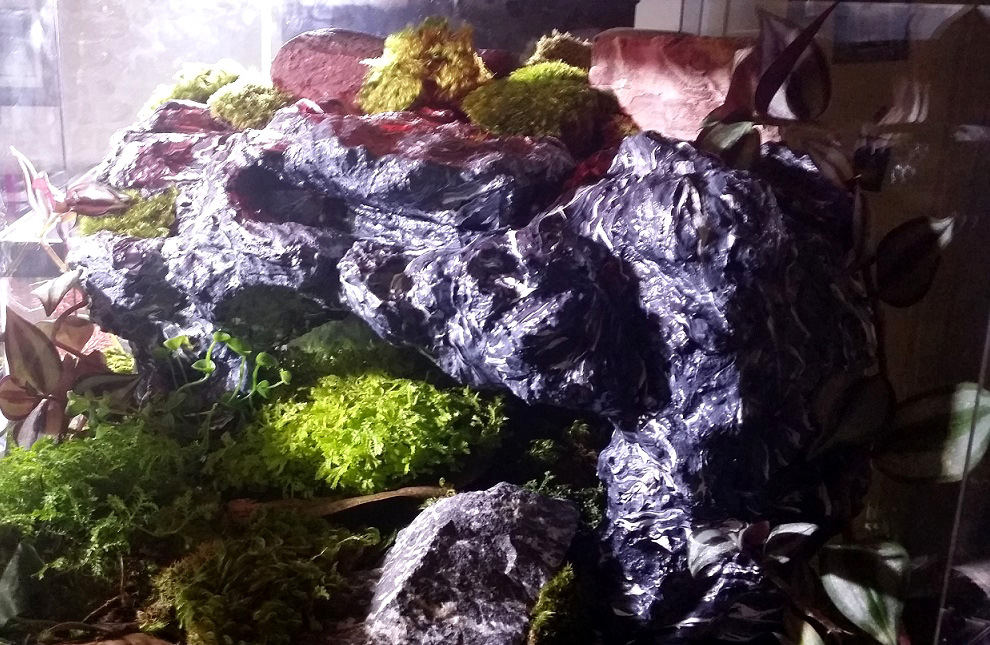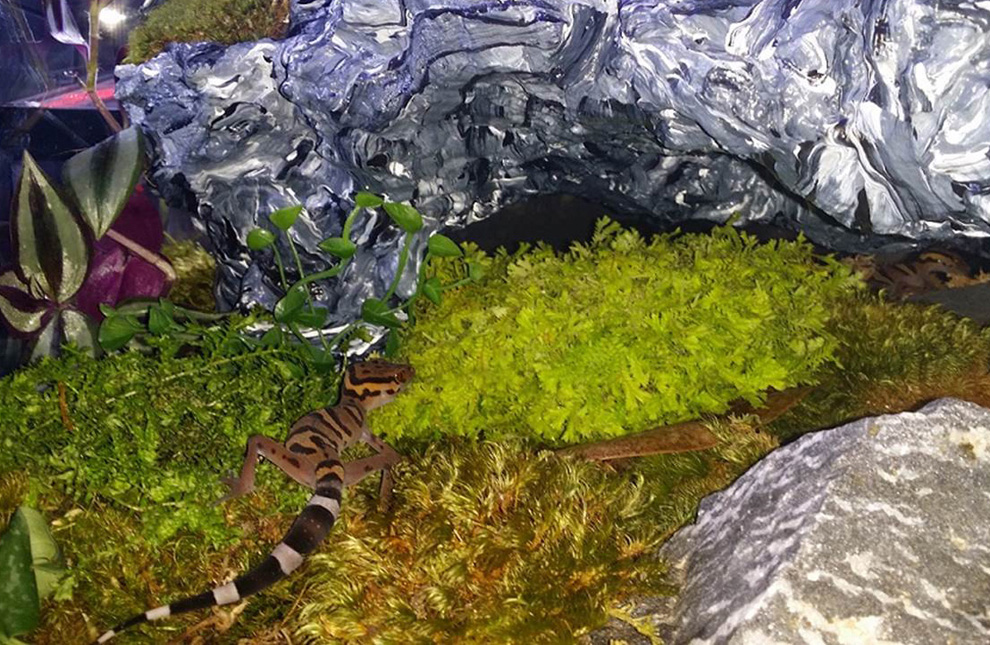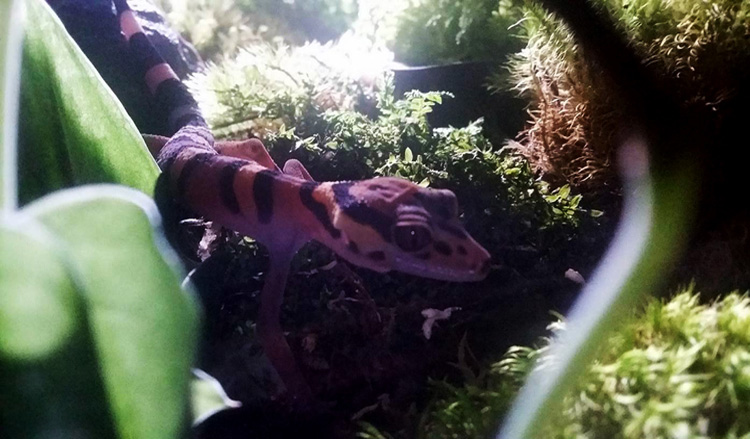 ---
 Suggested tools/materials for this project: