Peacock Wedding Decoration
by Ivan Iriate
This peacock was used for a wedding decoration over the Caloosahatchee river in Fort Myers.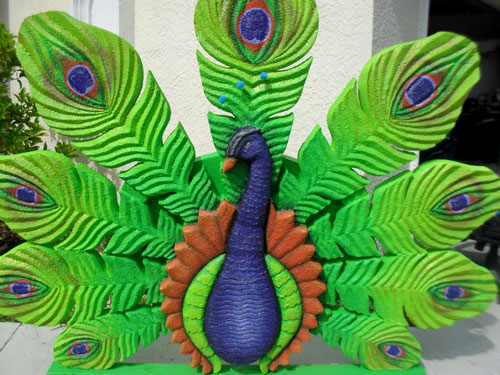 The first thing was to draw and cut the silhouette of the peacock, then I cut 14 separate pieces, I carved all of these pieces to create lines and in-and-out textures.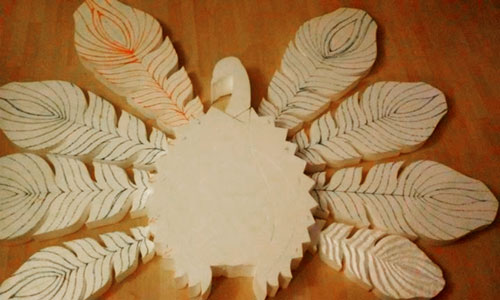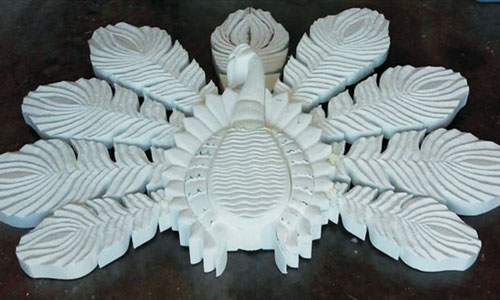 I glued all the pieces together,  I used foam glue and and some wood sticks to connect the parts, then I put mesh and sprayed all the sides with a synthetic stucco.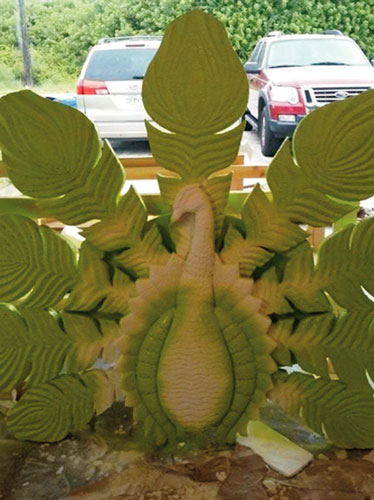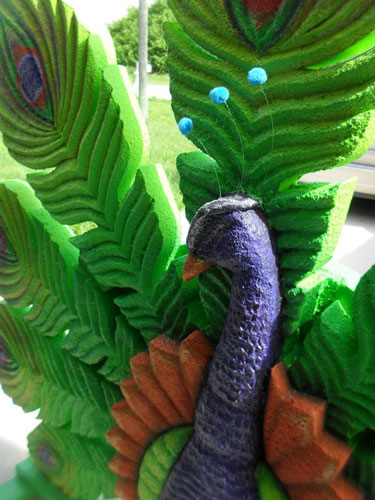 The last step was paint,  I did it with an air gun and some touches with an airbrush. At that point I noticed that it was too heavy and I built a wood base for it to stand up in .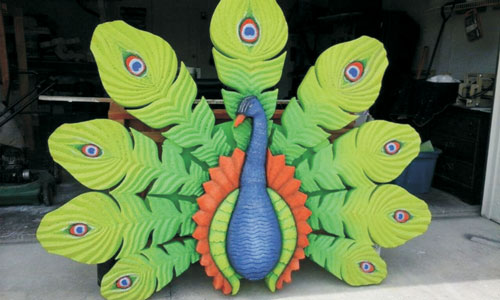 ---
Recommended items for this project:
4″ Hot Knife • Precision Engraver • Sled Guide • Foam Fusion