Viking Warrior Costume
By Jadex
Here is the finished viking/barbarian costume, worn to my office Halloween party.
The horns located on the helmet, arm band, and fur leg warmers we sculpted out of pink insulation foam.
All Purpose Foam Coat
worked great. I have dropped the helmet and slammed it into things too many times to count over the years and the spikes never broke. The costume even survived being shipped across country to its new owner.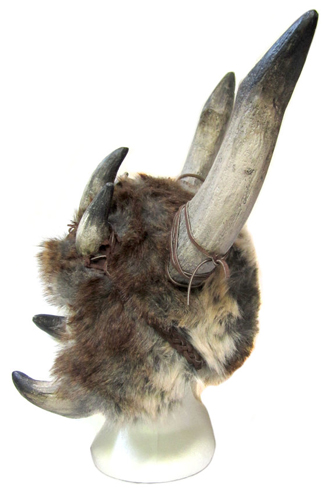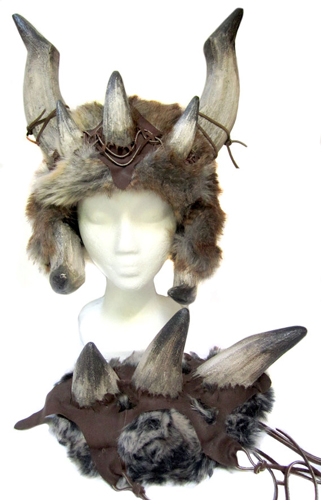 I did not coat the bottom of the spikes. I sewed felt patches to the fur and through the wire mesh base, then used epoxy glue to attach a spike to the patch. The two huge horns are also secured with florist wire. The texture of the spikes was accidental – the time between setting and drying was a lot shorter than I expected and I couldn't sand it – but luckily it worked out anyway!
Other items recommended for this project: