Foam Mausoleum
By Davis Graveyard
www.davisgraveyard.com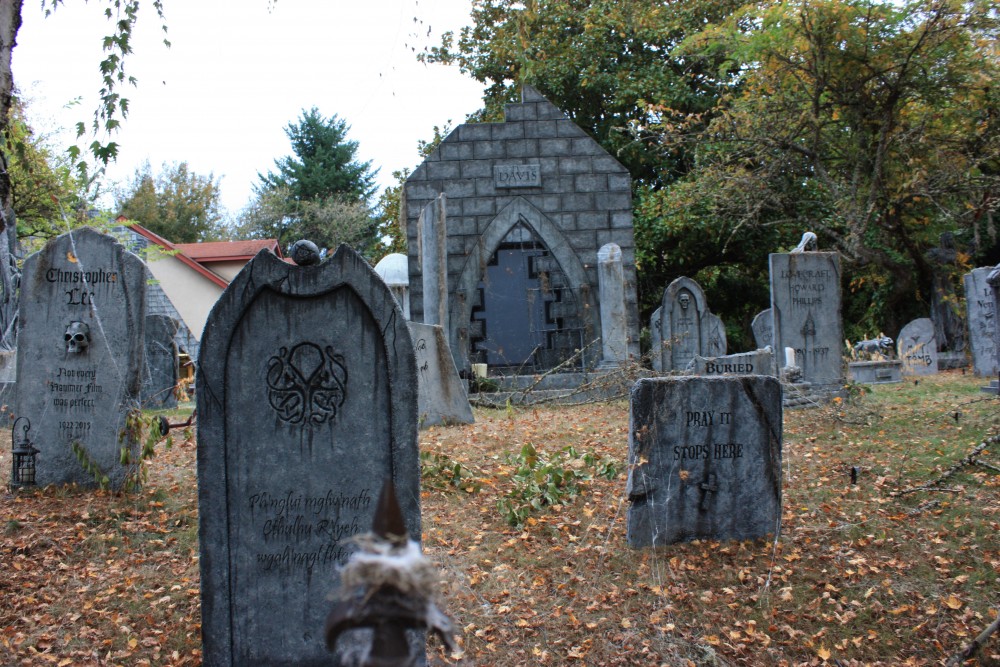 This static Halloween decoration was made from ten sheets of 4'x8'x10″ EPS foam for the walls. One 4'x8'x6″ sheet was cut to make steps and two 10″x 6′ columns.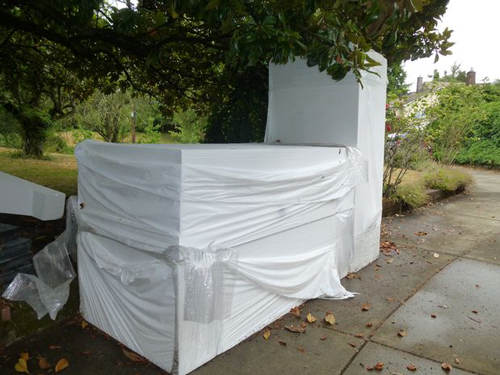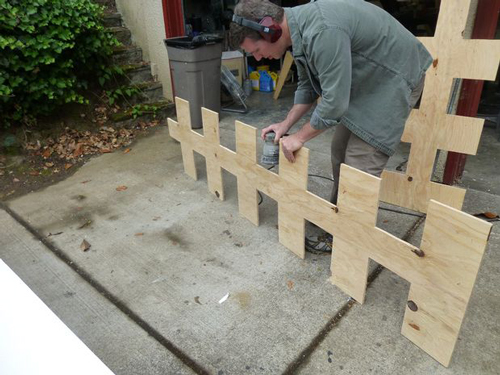 We obtained the foam from a local architectural foam supplier. A template was cut out of plywood so the alternating wall pieces would fit together.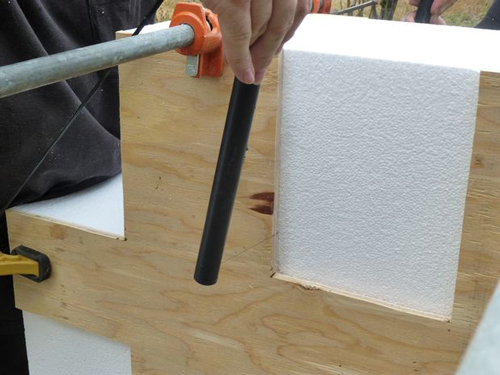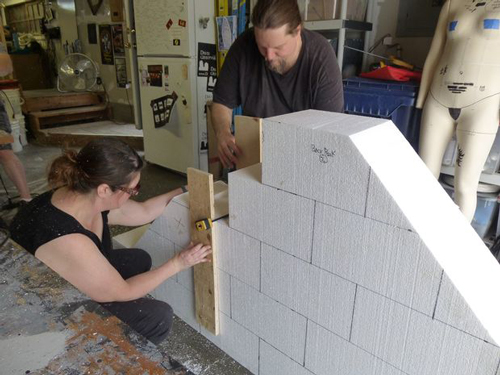 After attaching templates to the foam with bar clamps, we used a Hot Wire Foam Factory 4′ Foot Bow Cutter to make the cuts through the 10″ inch thick foam. On the bigger cuts we cut out the main chunk and then came through again and made the closer cuts.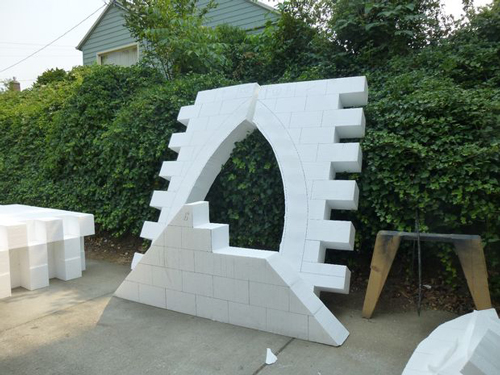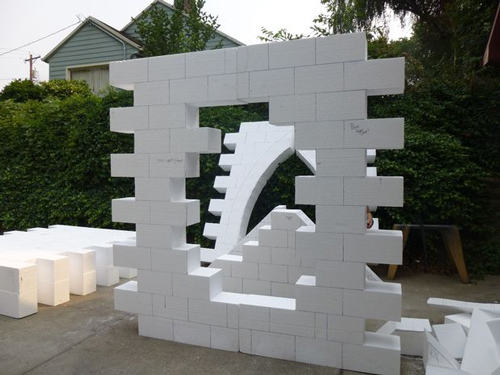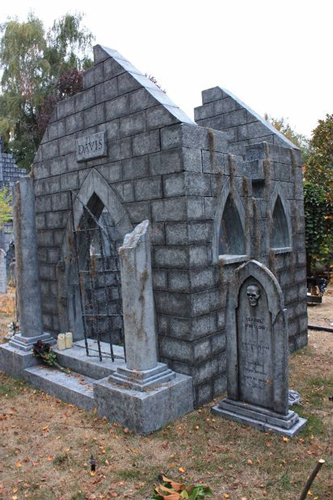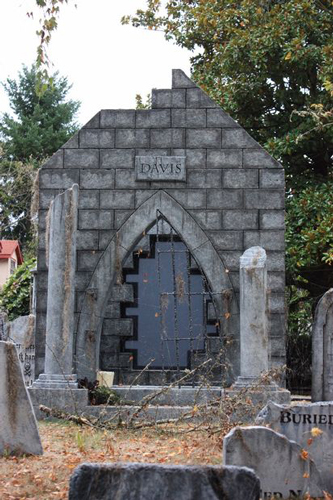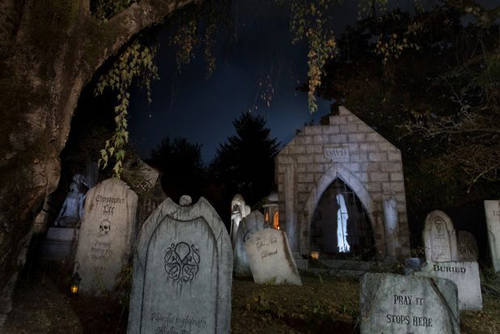 ---
Suggested tools/materials for this project: