Mausoleum Prop
By Dean Taunton
www.tauntonstales.com
One of my most ambitious creations this year is a prop called a "Flying Crank Ghost." Once constructed, the "ghost" exhibits very real movements. When combined with black light and glowing red eyes, the glowing apparition is a real eye catcher. Of course any self-respecting ghost needs a mausoleum to haunt. The mausoleum serves two purposes. It protects the ghost from the weather and from curious haunters. I had seen various designs but all were difficult to store and very heavy to move around. If you look at the construction pictures, you can see how I arranged the PVC pipe "boxes" for the wall structure and then constructed the roof and gates using PVC.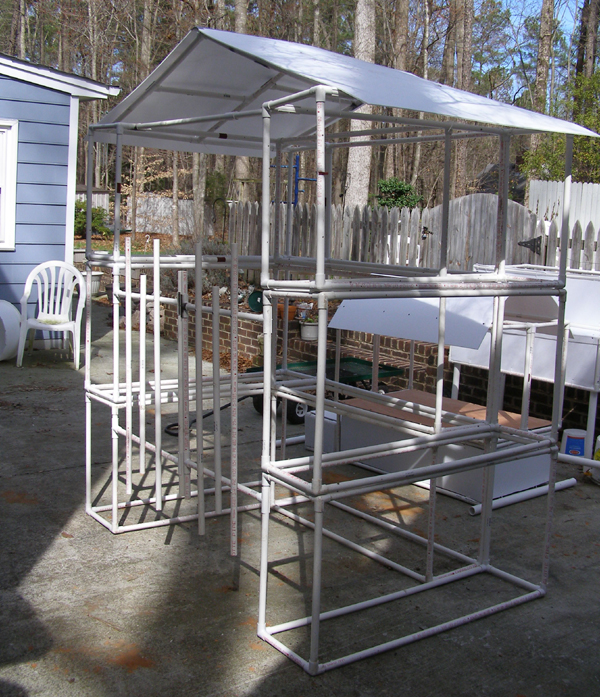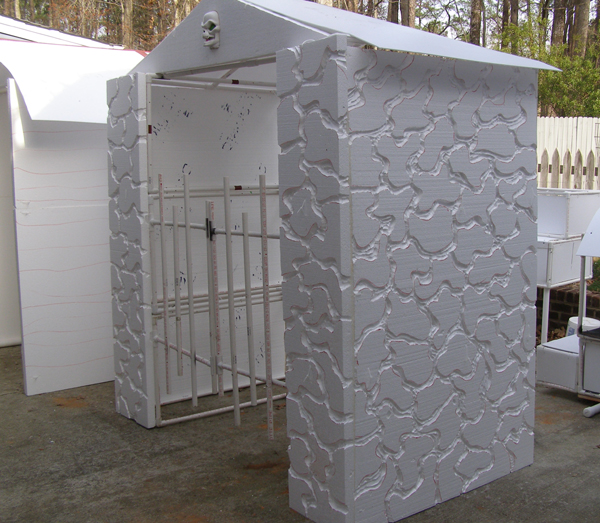 The exterior wall panels began as sheets of 2 inch foam insulation (available from Lowes or Home Depot). What made this piece so ambitious was the stone pattern I wanted on the exterior. I considered various methods including cutting out foam stones and gluing, but decided on the carving method as the best choice. So, we drew our pattern and used a Hot Wire Foam Factory Freehand Router to gut the "mortar joints". After completing the carving, I put on a base coat of black Drylok and then dry brushed the gray highlights. The result deserved a Wow!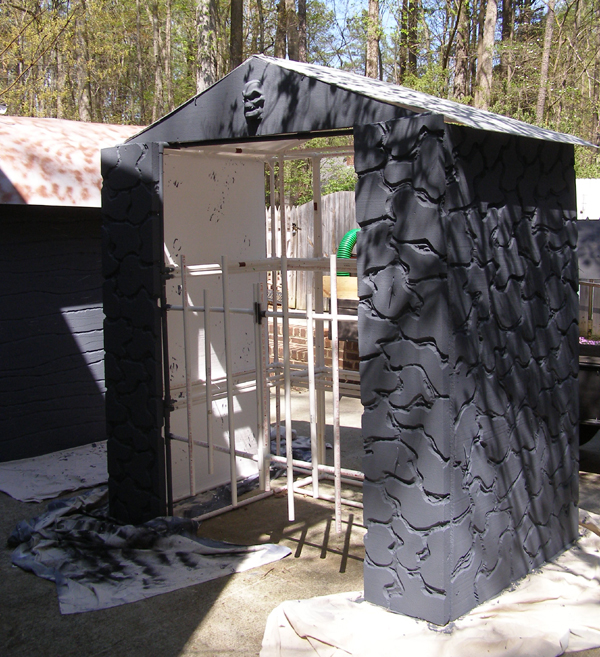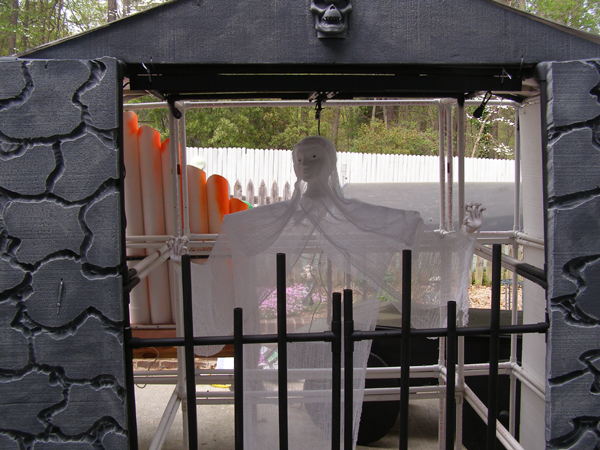 The ghost mounts on 1×6 boards attached to the overhead inside the mausoleum. Just inside the gates in the overhead, I mounted a 48 inch black light to make her glow.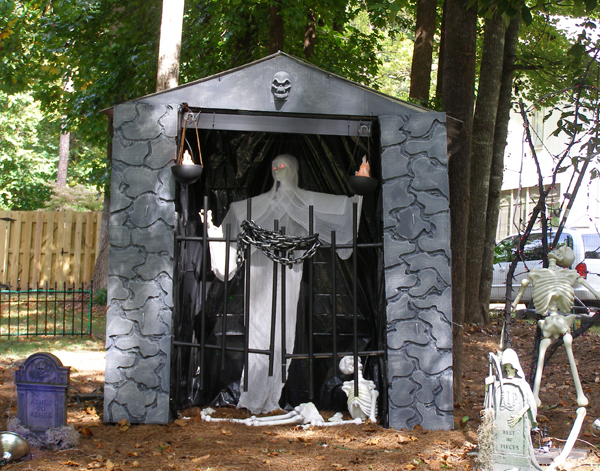 In the construction pictures you can see through the mausoleum. Upon erection for Halloween, I mounted black plastic inside and on the rear to seal the enclosure from the weather. I also plan to place a new Vortex cold fog machine inside and let the fog roll out the front into the rest of the haunted yard. One last touch is the mounting of two electric flame bowls on the front corners.