Talking Skull Greeter
By Procrastinating Props
www.villagehaunt.com
After I bought a cheap oversized foam skull from K-Mart, the first step was to cut it open to add all the electronics. I used the Hot Knife from Hot Wire Foam Factory.
I made the removed section of skull as large as possible to create the most usable space.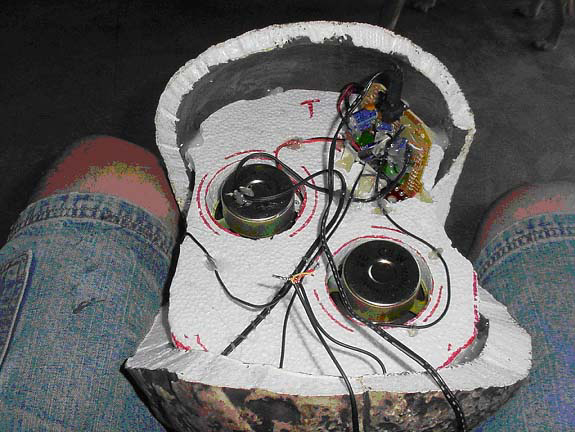 I used the Hot Knife to make a nice mounting plate that fits into the skull.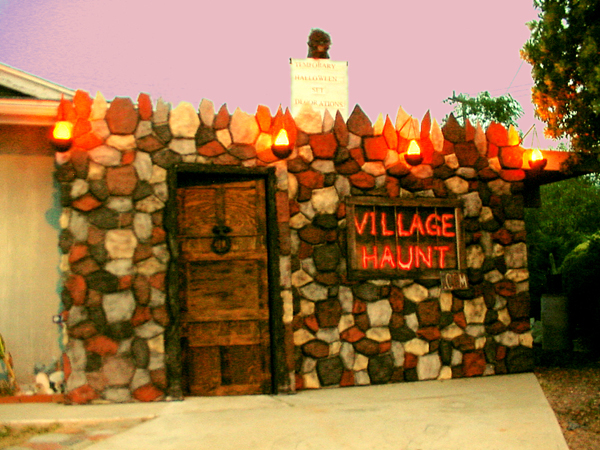 Tracy made this unique rock-wall entry to his haunted house by cutting out each rock seperately with the Hot Knife and Scroll Table and gluing them onto plywood. It is more common to just use a thicker sheet of foam and cut the grout lines with the Freehand Router (for big grooves) or the Engraver (small grooves), then paint the rocks individually.
Here's a video Tracy made showing how he made a moving spider prop: