Electric Light Parade Floats
by Glenn Beckmann
Kenai, Alaska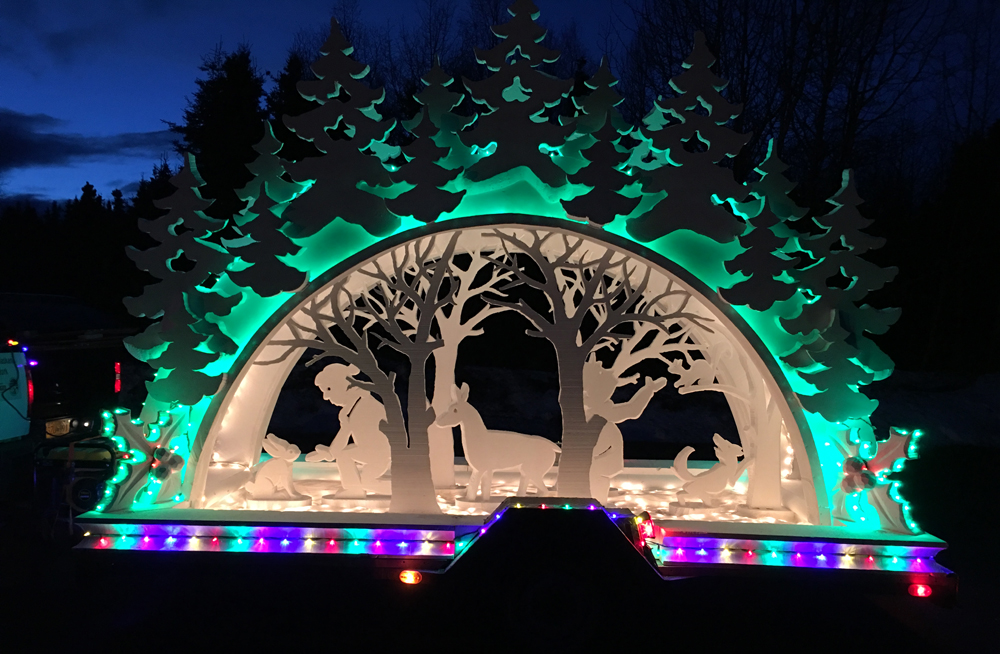 The floats are created for the annual Christmas Comes to Kenai Electric Lights Parade. It is held the day after Thanksgiving along with other festivities to welcome the Christmas Season – including a huge craft fair, bonfire and fireworks after the parade.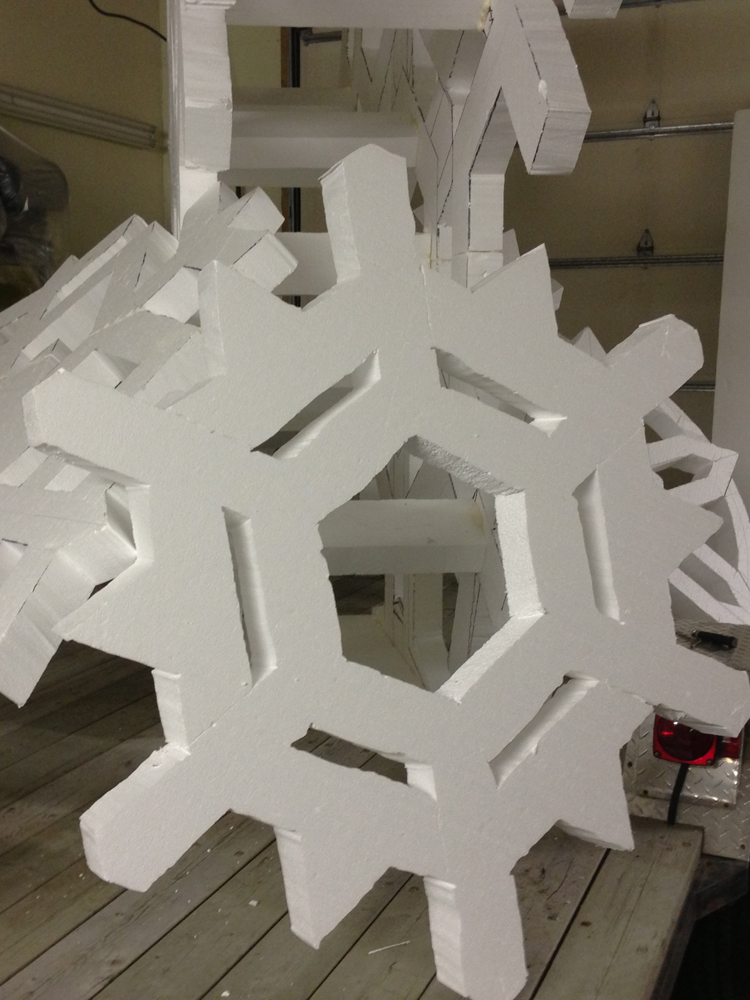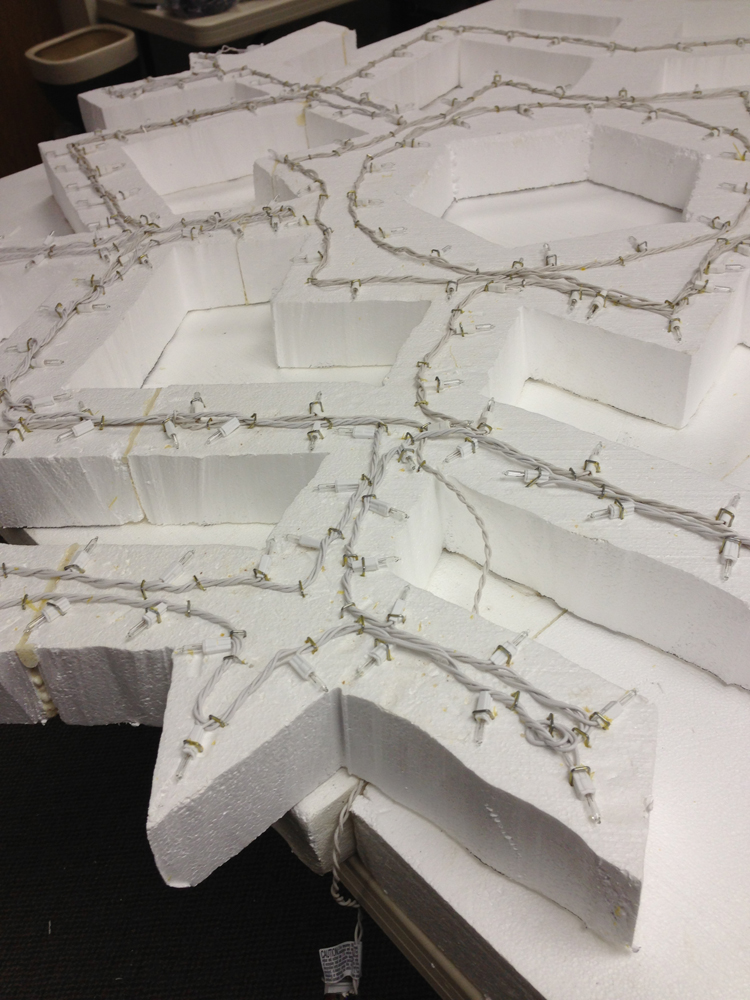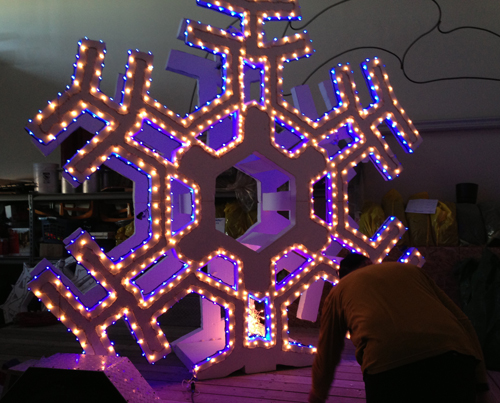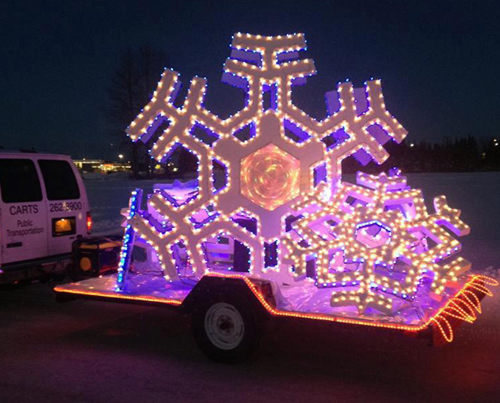 I started using a hot wire cutter at work to build up pitch and sump drains on roofs with EPS. After that, I became interested in using the tools when building floats with scrap from jobs. I purchased the Bow Cutter and used it to create the Snowflake float in 2012.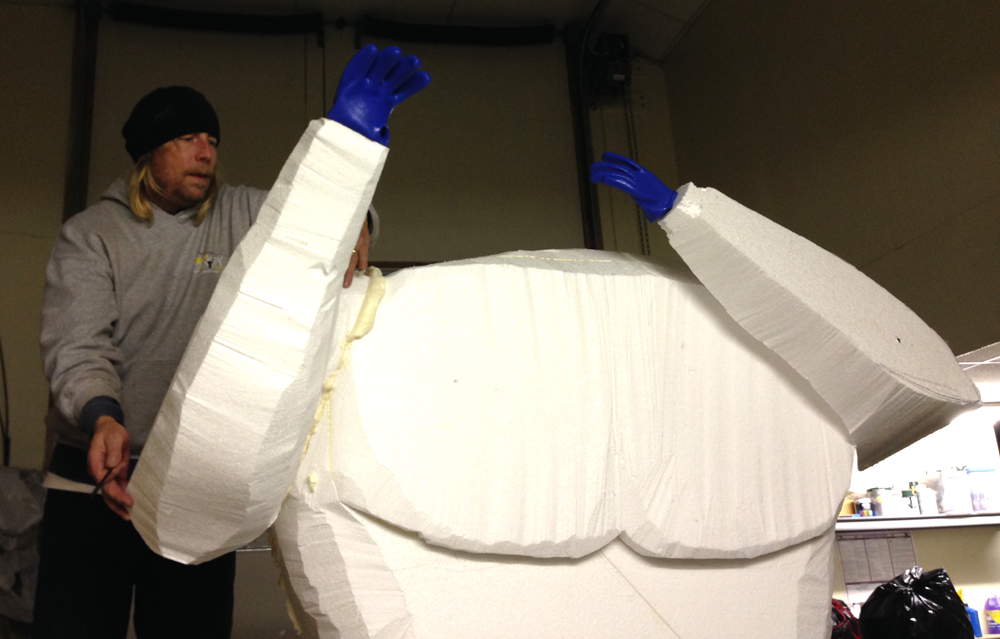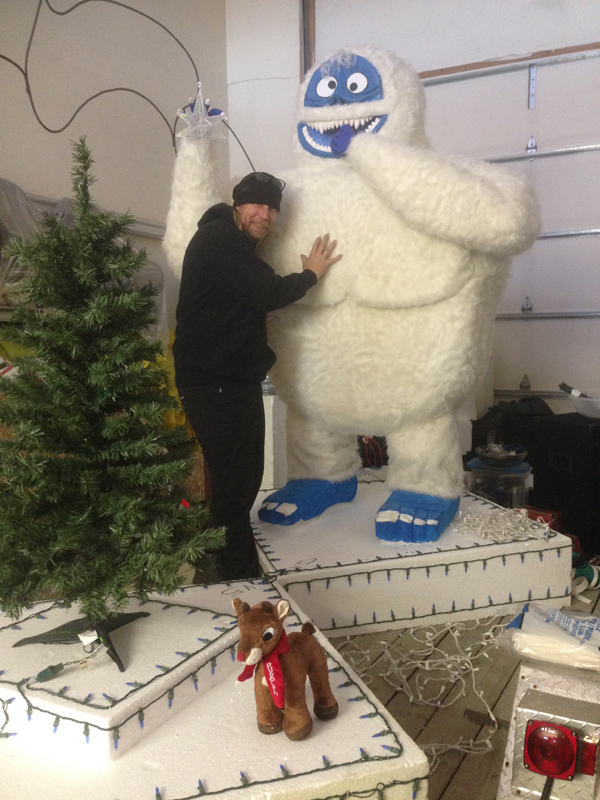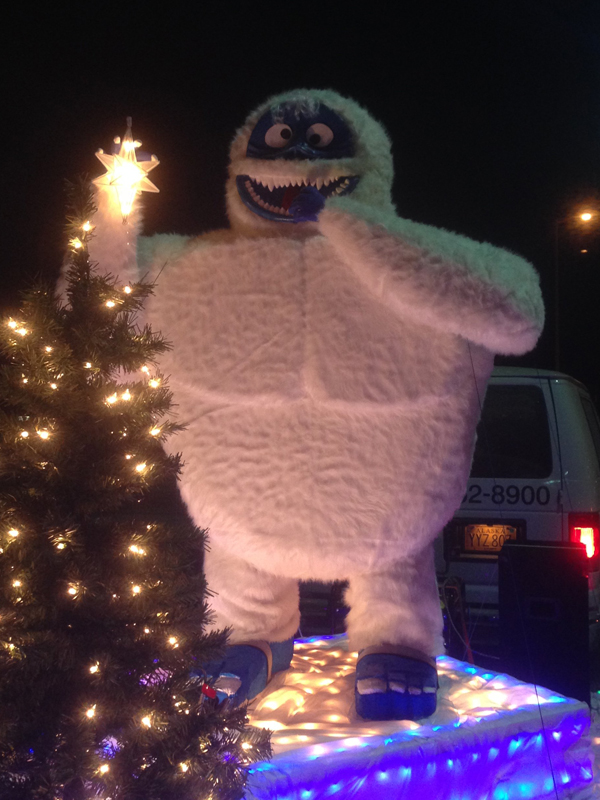 In 2013, I used the Bow to shape the Abominable Snowman (Bumble) before he was covered with fur. It took more than a week to create this float.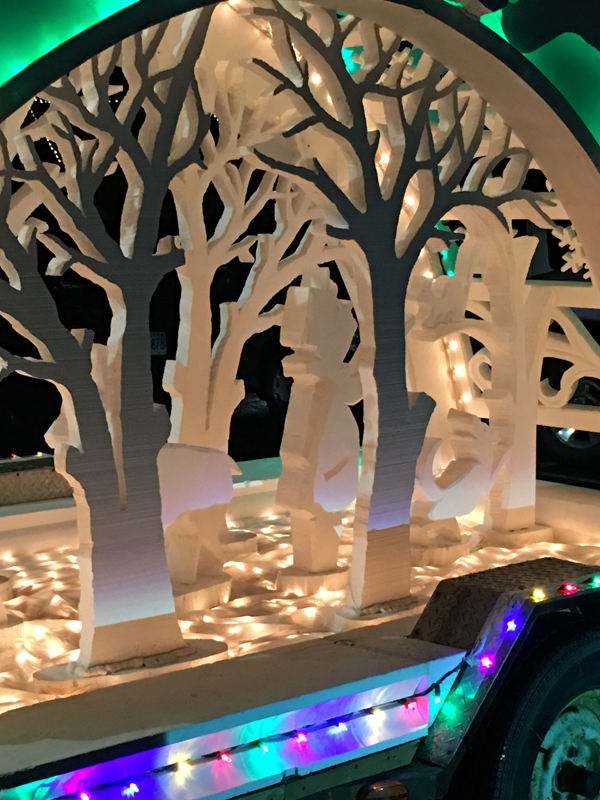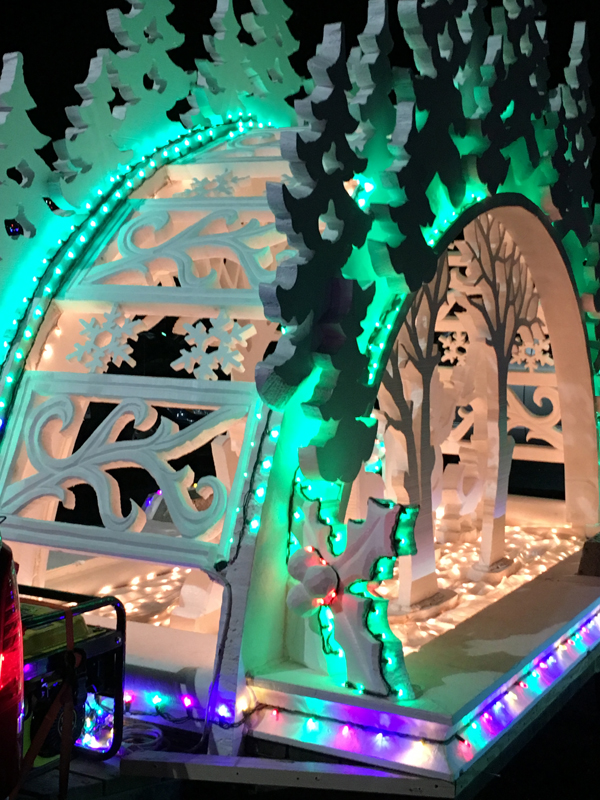 After that, I purchased the Industrial Hot Knife Kit and was able to really create designs that are more intricate. In 2015, the arch was cut with both the Hot Knife and the Bow. To carve the detail for the perimeter of the float, I used the Industrial Knife with the Sled Guide and Shapeable Blades. It created a nice channel for lights. This float had very little hand finishing. It was mainly the Industrial Hot Knife and the 4-Foot Bow Cutter. It took a couple weeks to build.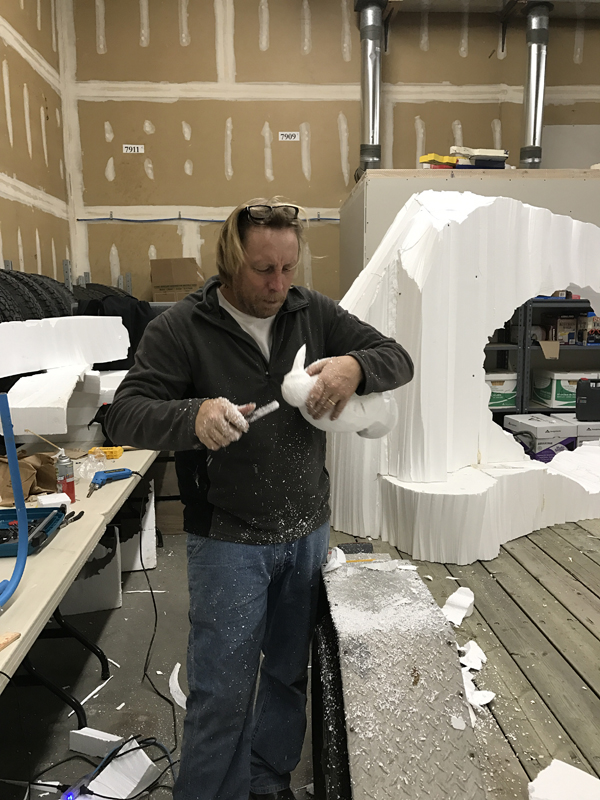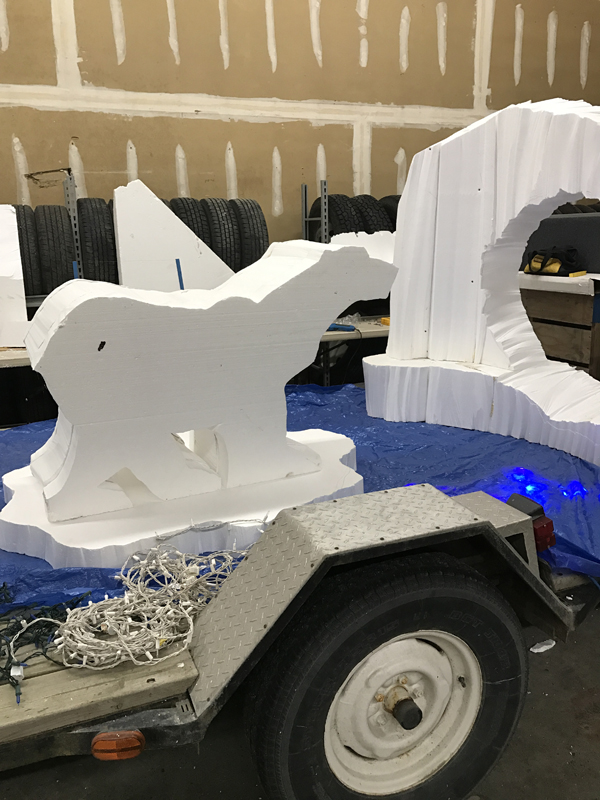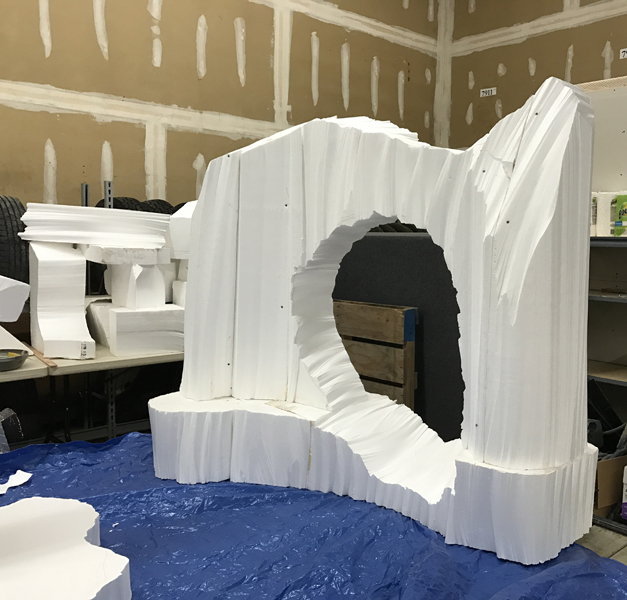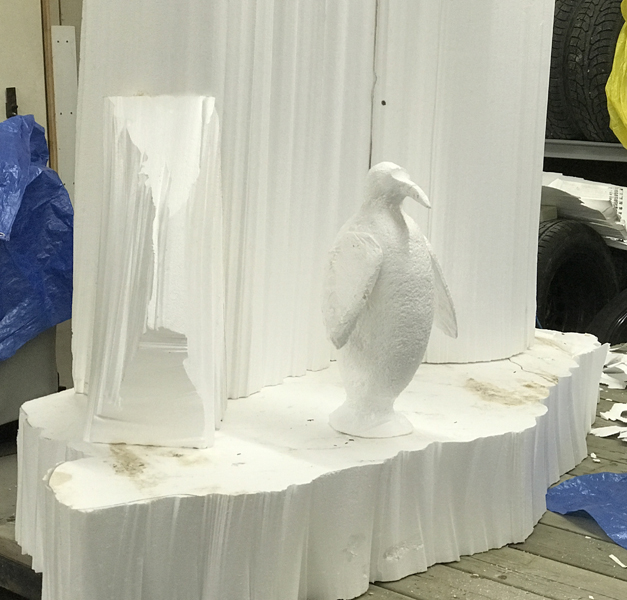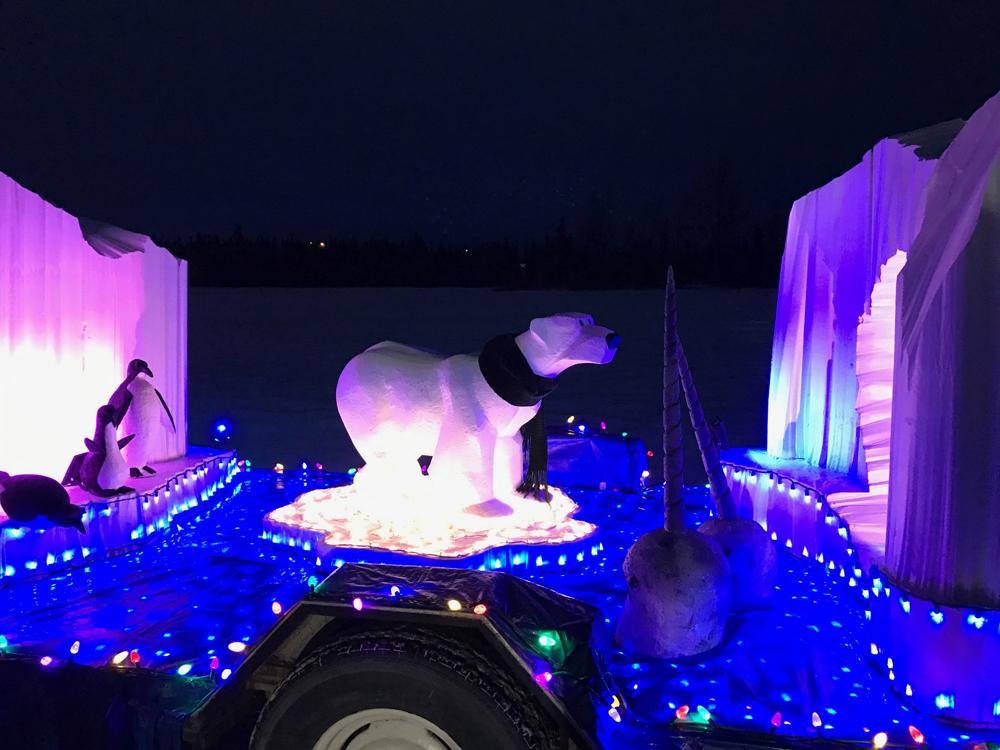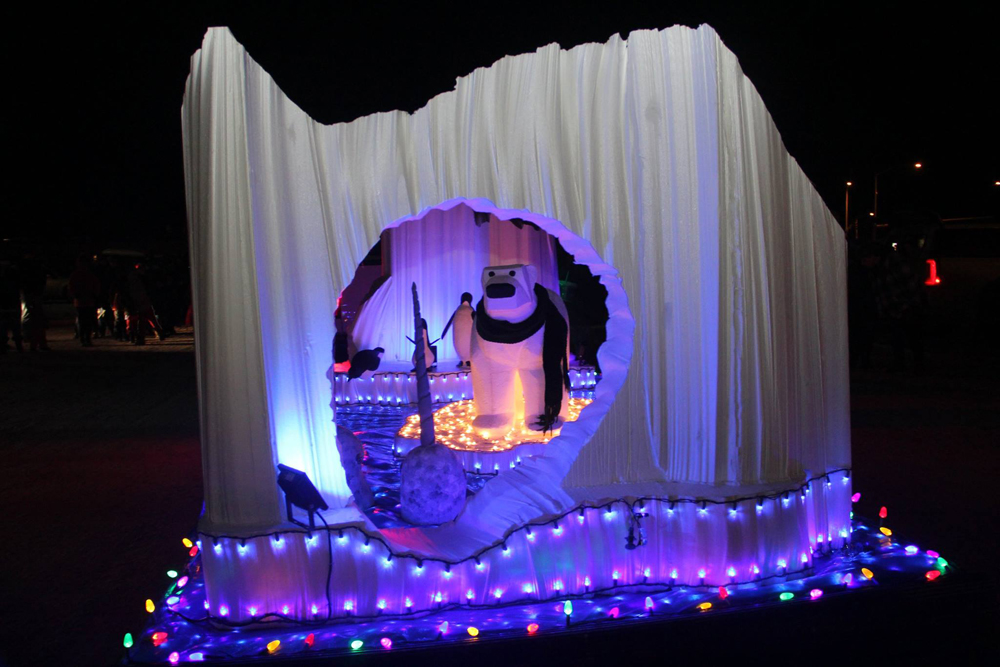 Due to work commitments and time constraints the 2016 Polar Bear float was built in three days. It was built entirely with the Bow Cutter and a hand rasp before painting and lighting.
---
Suggested tools/materials for this project: