Ice Skaters
By Dee Dee Cryer
deecryer@aol.com
I have been admiring the wonderful sculptures from people in your gallery and when I saw the "Snow Village" display from Art Larson with the snowman and girl ice skating, I thought to myself "that would make a great yard decoration for Christmas." I was a (self taught) art & crafts instructor for many years and now I just teach kids in my neighborhood, mostly sculpting with polymer clay. I don't have kids but somehow I got adopted! I have never sculpted Styrofoam before so this would be a challenge. I always decorate my yard at Christmas for the kids in my neighborhood to enjoy. I ordered several of your tools and got busy.
The girl was the first piece I attempted and after a porch full of styrofoam chips, I finished her. She didn't turn out as I pictured but this was my learning piece (different from sculpting with clay) and time was getting short. She measures 26" high. Now on to the snowman, which by now was a little easier since all my mistakes were made on the girl. He measures 34" high . My husband built a 6 foot turntable which I covered with mylar for the figures to rotate on. Time was really short now, so I quickly made the border to go around the turntable and started on my window display.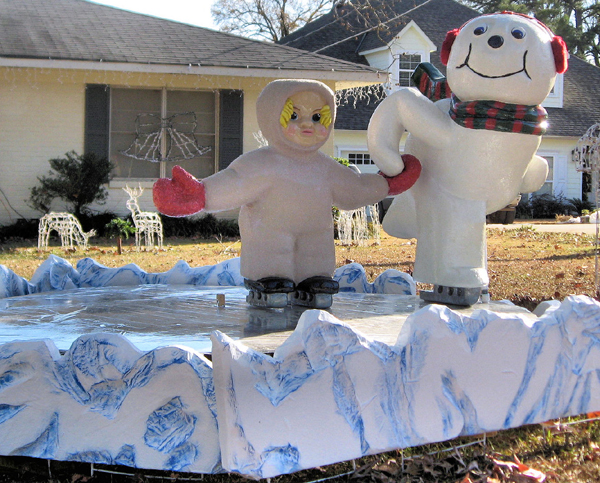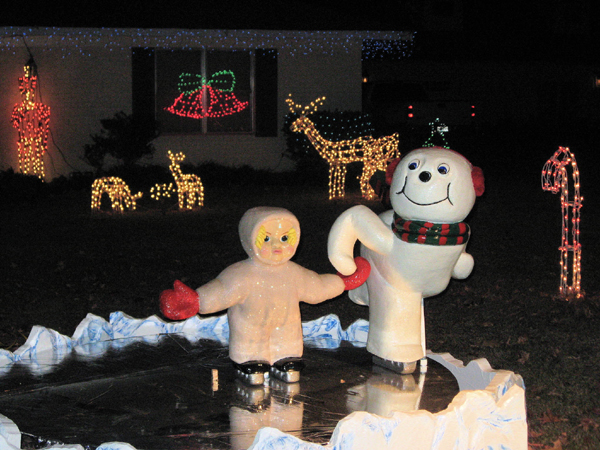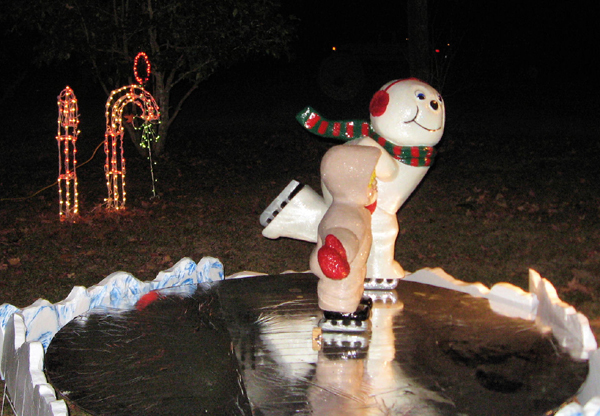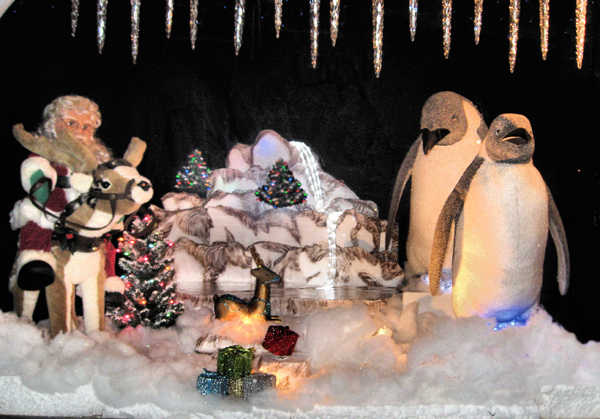 I wanted to have a waterfall running down mountains into a lake which I made with the extra pieces from the turntable border and some LED lights. The mountains measured 4ft wide by 3ft high by 3ft deep and the lake area was styrofoam covered with mylar. The small trees, red present, and the small penguin all rotate and the Santa with deer is a motion figure. The neighbors have expressed how much they have enjoyed it this year, but wait till next Christmas! Must have plenty of tools and lots and lots of Styrofoam! Hope you enjoy and thank you for your great tools. If anyone has any questions for me, please put "Ice Skaters" in email subject box.