Christmas Props
By Gary Ray's Creative Signs & Displays
Lewisville, TX – 972-742-5195
www.garyraysigns.com
I have been owner and chief bottle washer for Gary Ray's Creative Signs & Displays since 1981. I started as a hand lettering artist and soon started building props for Christmas and Halloween. I worked with talented artists at Six Flags Over Texas sign shop for three winters in the late 70's while producing two shows in the park during the regular season. Prior to that I was boss Clown for thirteen years with two Shrine Circus producers and nine years with the Dr. Pepper Circus at the State Fair of Texas. I am a graduate of The Ringling Brothers and Barnum & Bailey Circus Clown College, 1972. Thanks for letting me introduce myself.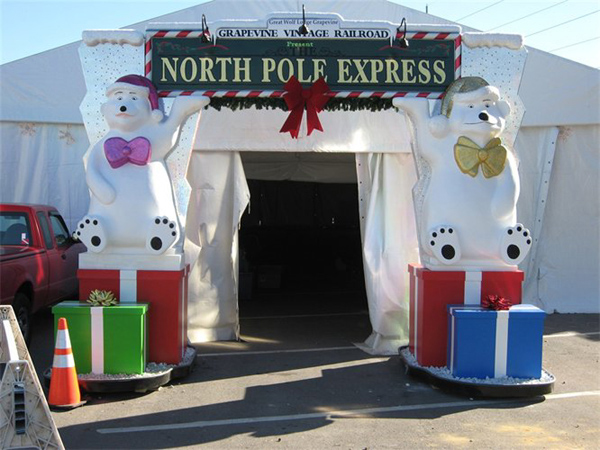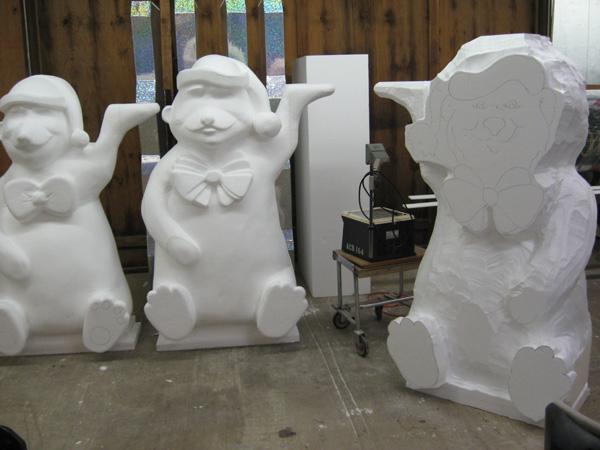 The three bears were my first attempt at carving animals in a big way. Using tools from Hot Wire Foam Factory made it so easy and fast that I was able to build my confidence quickly. As you can see, the bear on the right has yet to have his face carved. The bears are a part of entryways for the Grapevine Vintage Rail Road's "North Pole Express". The city of Grapevine, Texas is known as the Christmas capital of North Texas, of which I build a lot of the displays.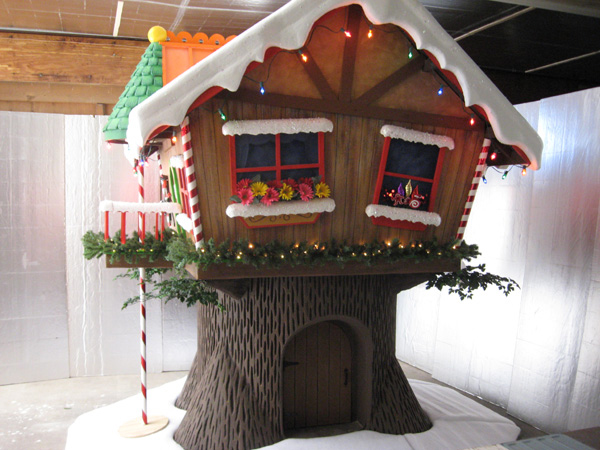 All projects start with a concept drawing. The "North Pole Elf Patrol" Tree House is new this year for the Grapevine Parks Dept. This was my first carving experience using Hot Wire Foam Factory tools. Besides the snow, I carved the tree trunk and tiles used for the copula above the sliding pole.