Lifesize Gingerbread House
Handmade Christmas yard art including a gingerbread house, reindeer, sleigh and more!
Reid Kagemoto
Hi, I work in the Marketing dept. on Joint Base Pearl Harbor-Hickam and this year I decided to build Santa's village using foam.
I framed the gingerbread house with 2x4s first and then glued on the foam boards. It was very easy to cut through the foam with the Hot Knife, Engraving Tool and Freehand Router. It was a blast to build. And so easy to transport. The gingerbread house is 8 feet tall and about 6 feet wide.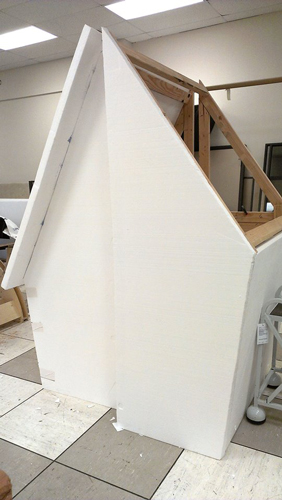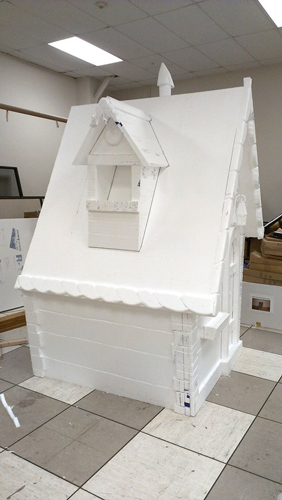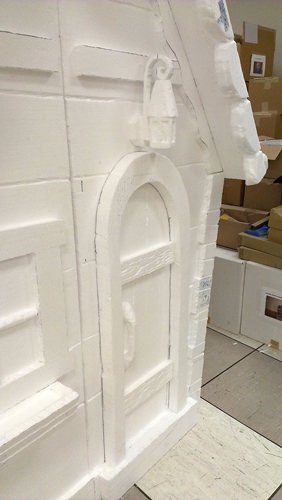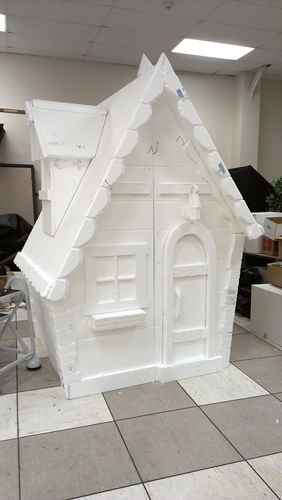 My boss was very pleased with the results and we're planning on creating more props for upcoming events.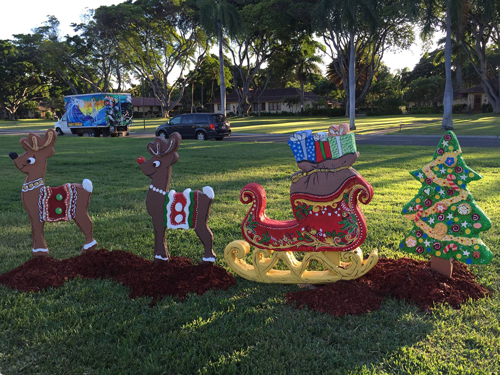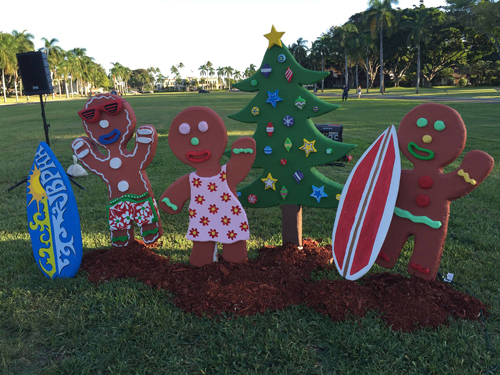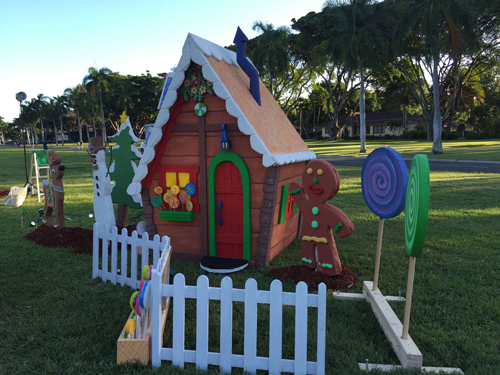 Thank you Hot Wire Foam Factory for such great products.
Aloha,
Reid
Other recommended supplies for this project:
Foam Fusion (Foam safe glue) • Styroplast (Lightweight protective coating)