Mountain Range
Snow Covered Miniature Gaming Board
By Duane Wood
www.facebook.com/DistrictTerra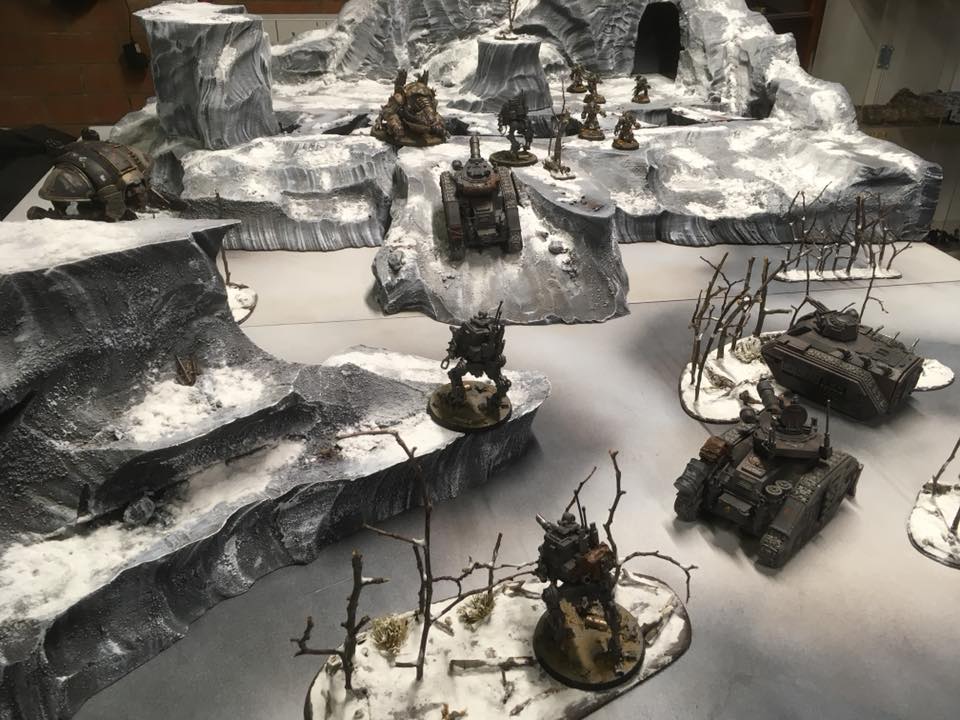 The idea for this project was a simple mountain range and ever since I bought the Hot Wire Foam Factory Freehand Router, I knew that this was the ultimate project for this tool.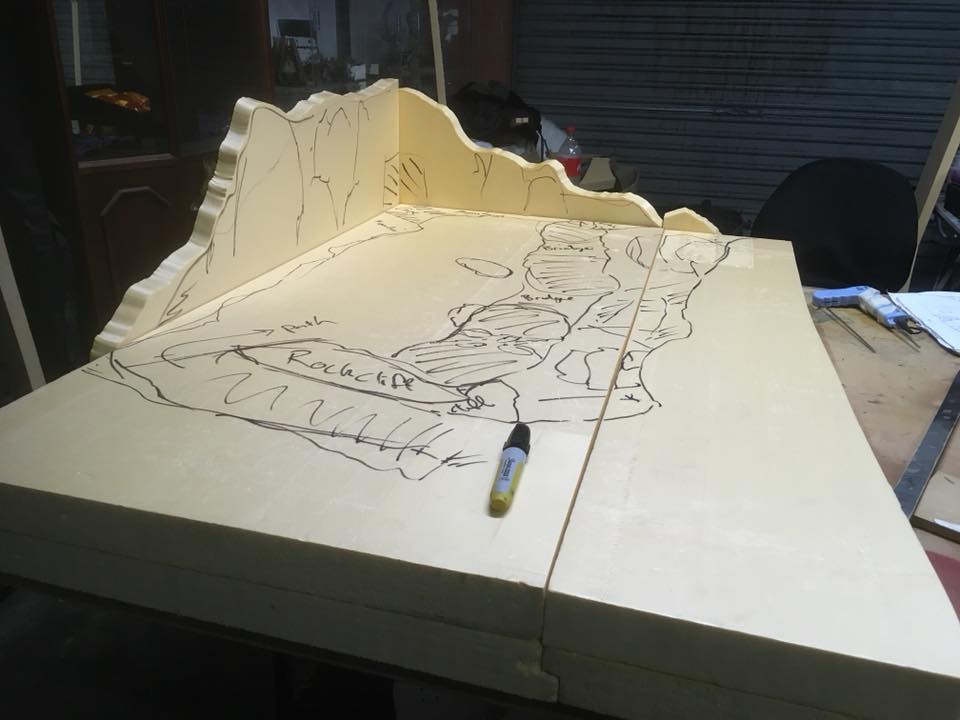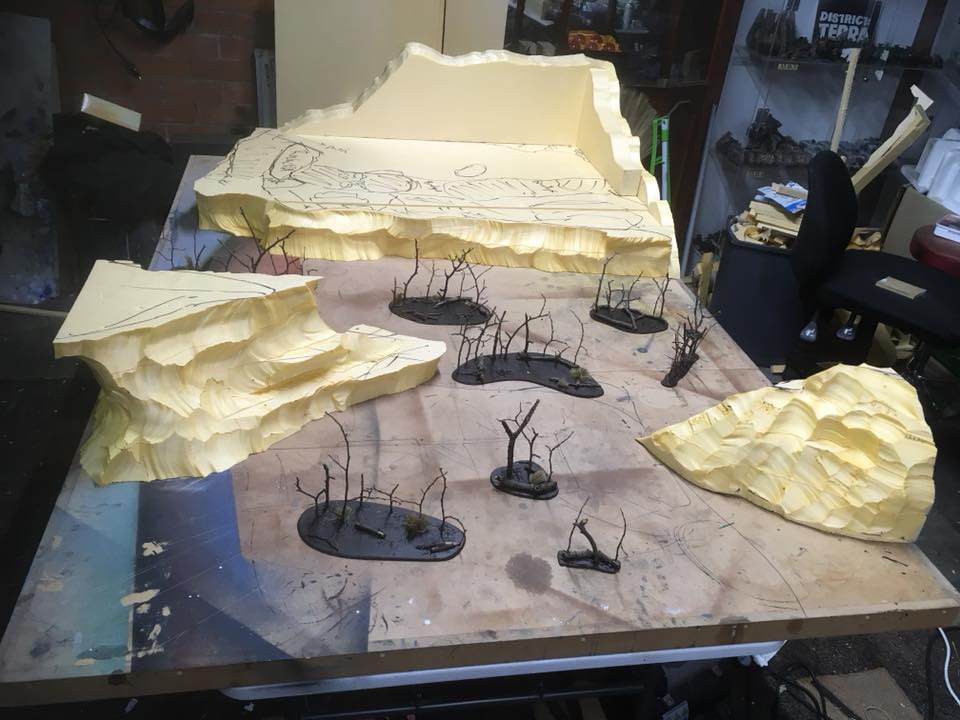 I assembled the foam and glued it together and got to sculpting out the riverbed. One long cut dug out all the foam I needed. Next was sculpting the two rocky hills, the larger one was especially easy to do thanks to the width of the tool when flattened out.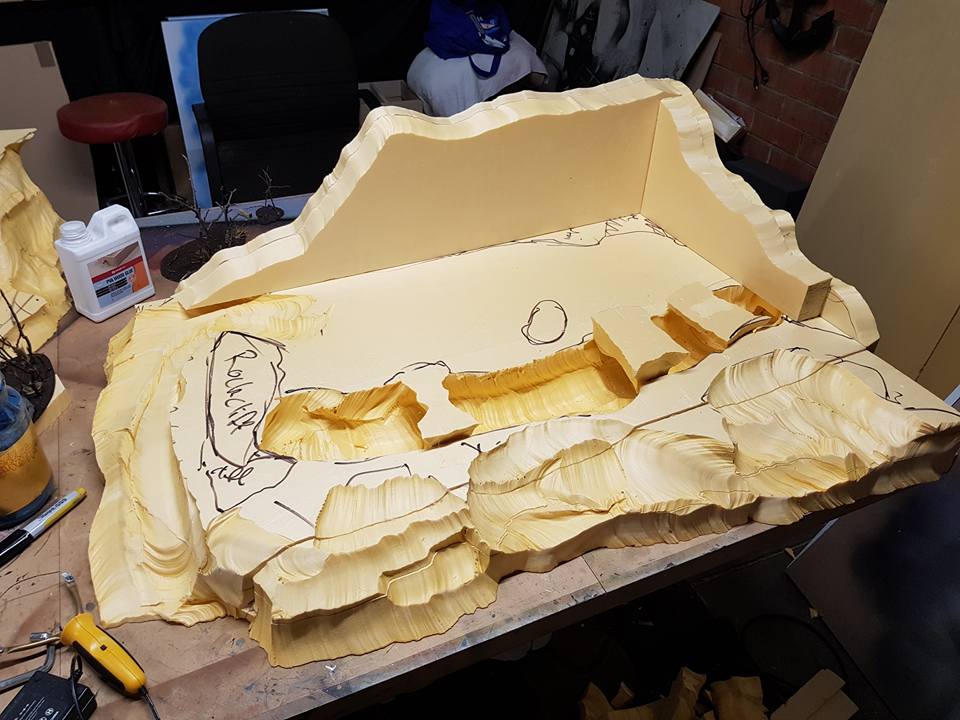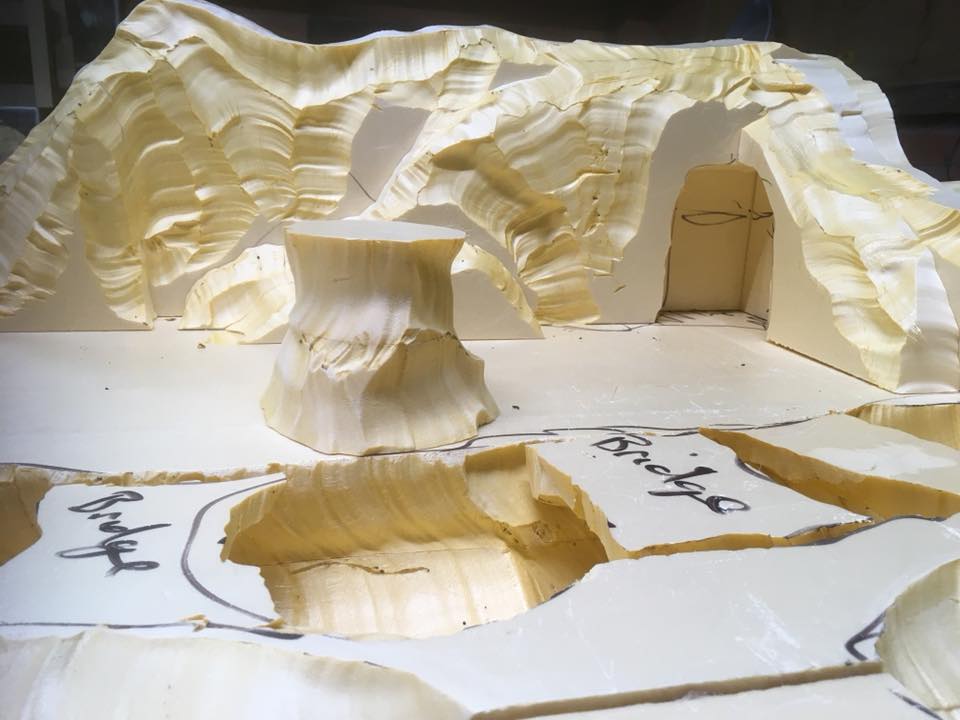 The hills and slopes were next. I dragged the cutter through the foam at the angle I needed and proceeded to slowly gouge out material until I was happy with the result. The Freehand Router has been one of the best tool investments I've made, if not the best! The freedom to construct so much with one tool is really useful.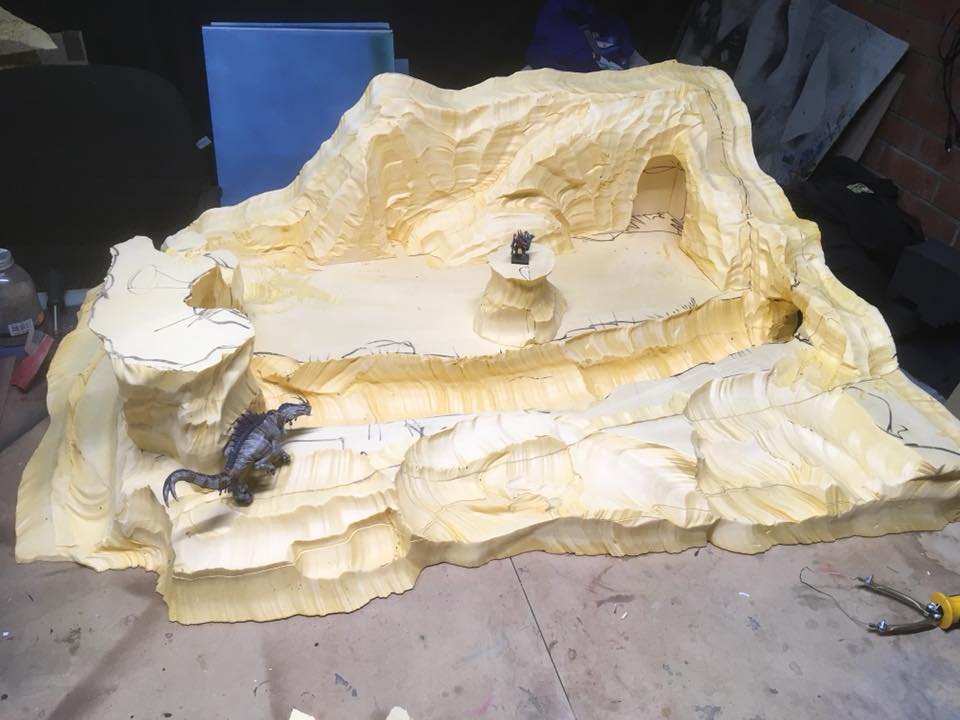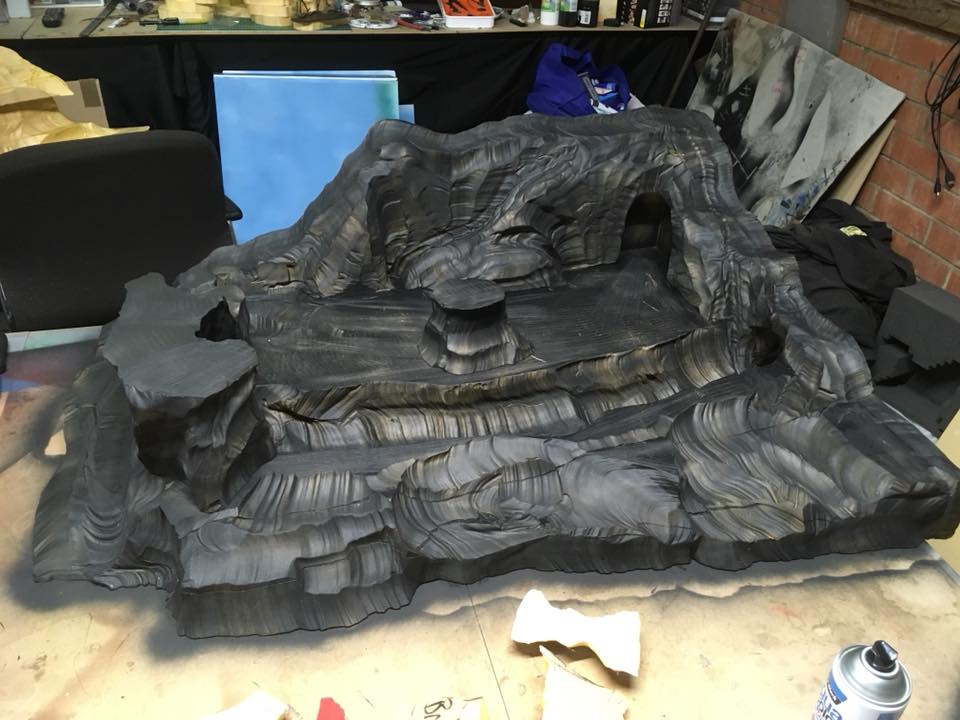 I highly recommend any water based spray paint for primer. It took hardly no time to cover and even though there are some gaps, the paint got the flat backs of the piece with strong coverage and no issues.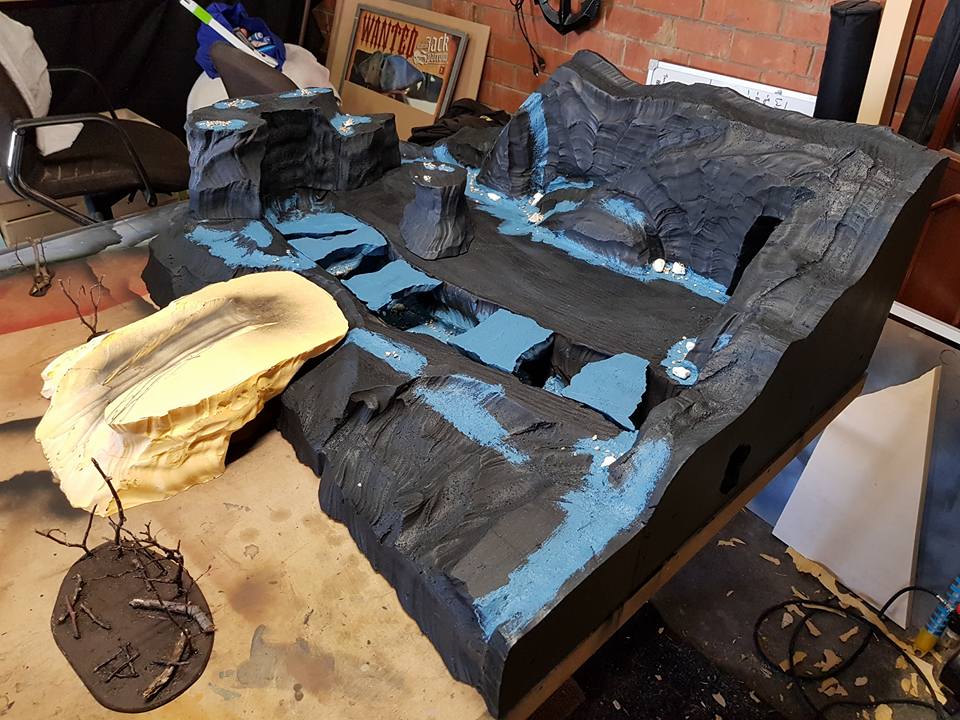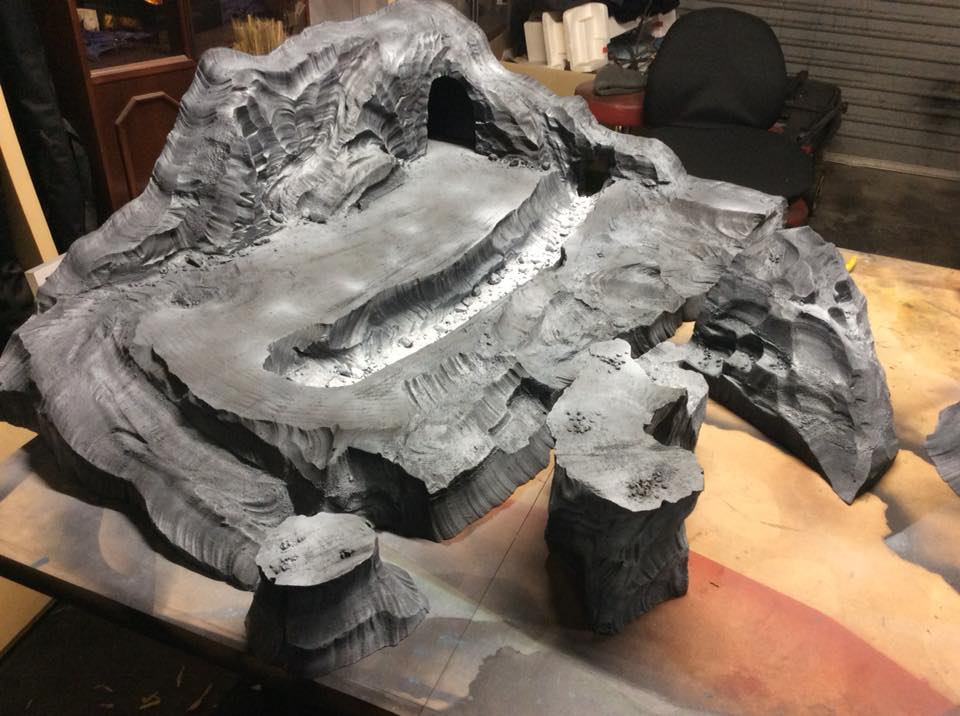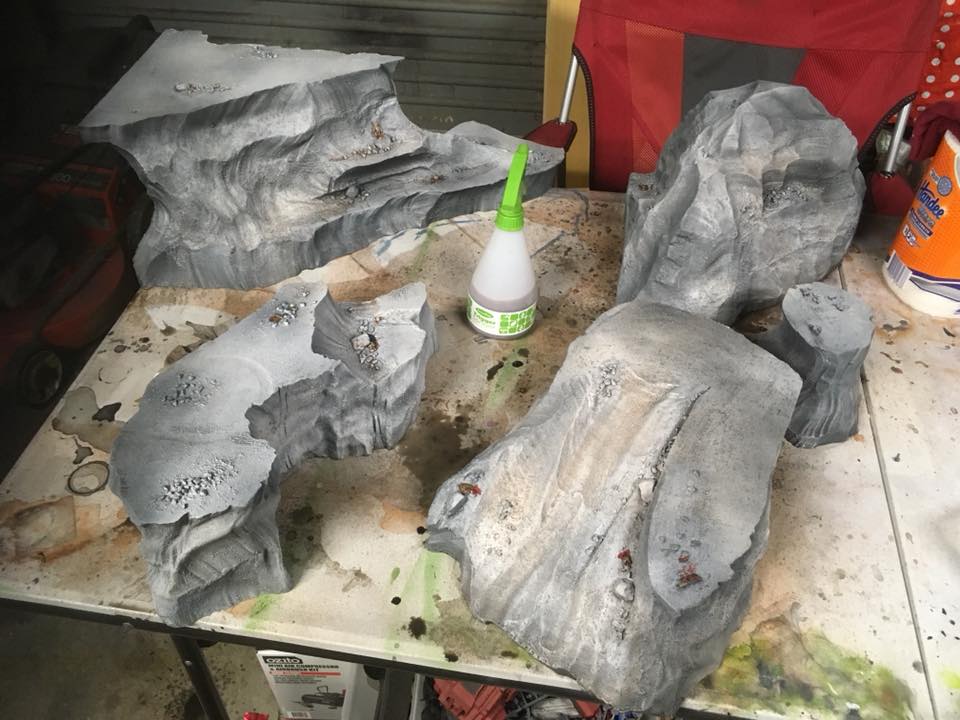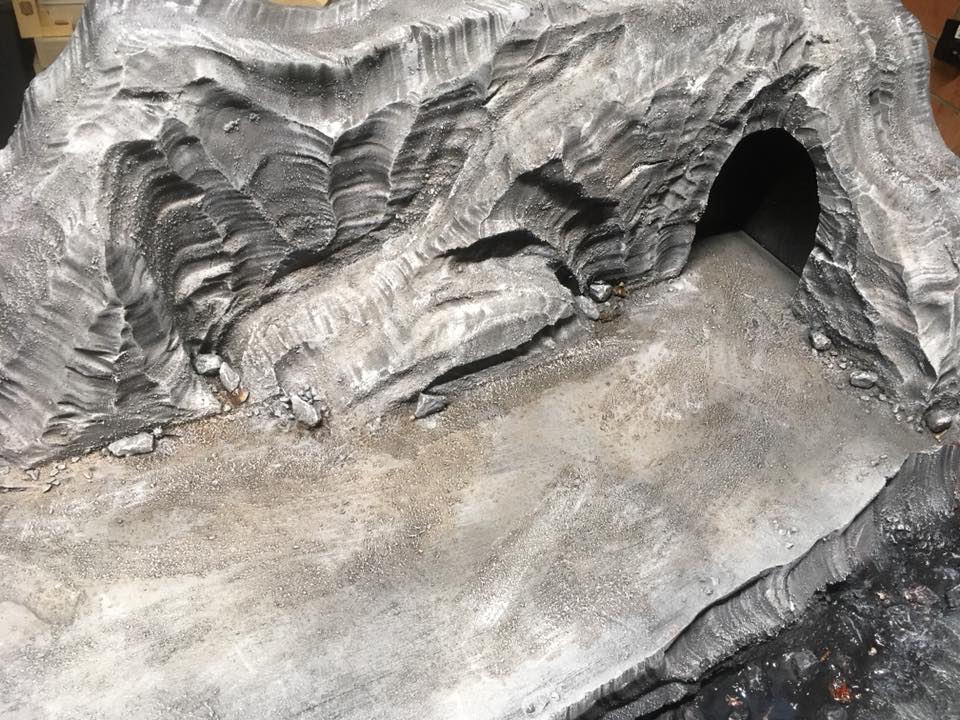 Working on the washes to help give the rocky areas more definition. Drybrushing the rocky textures adds a lot!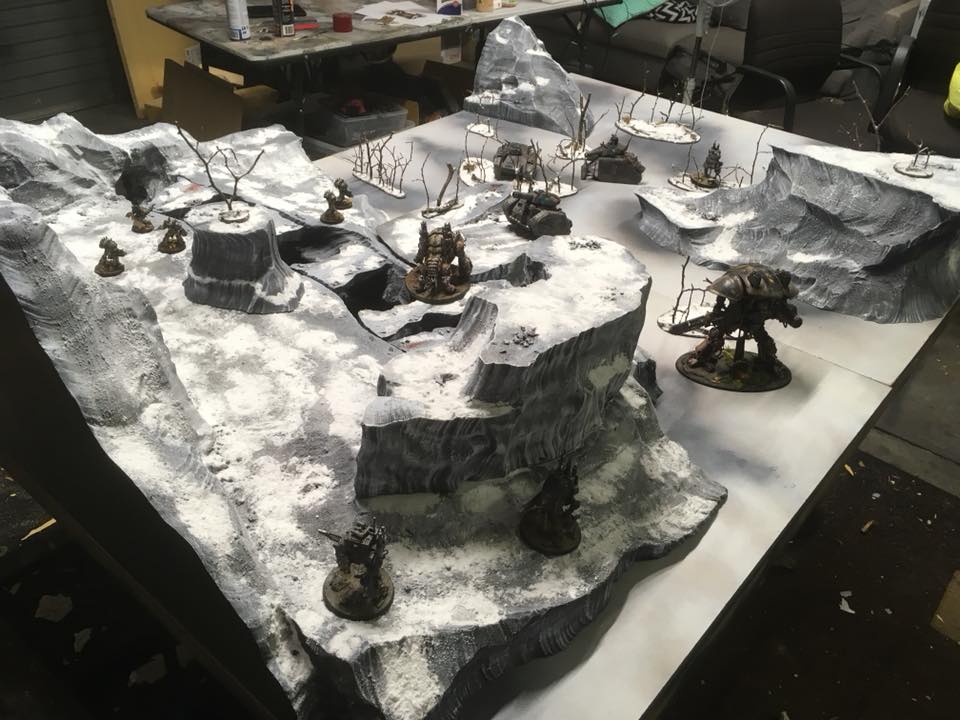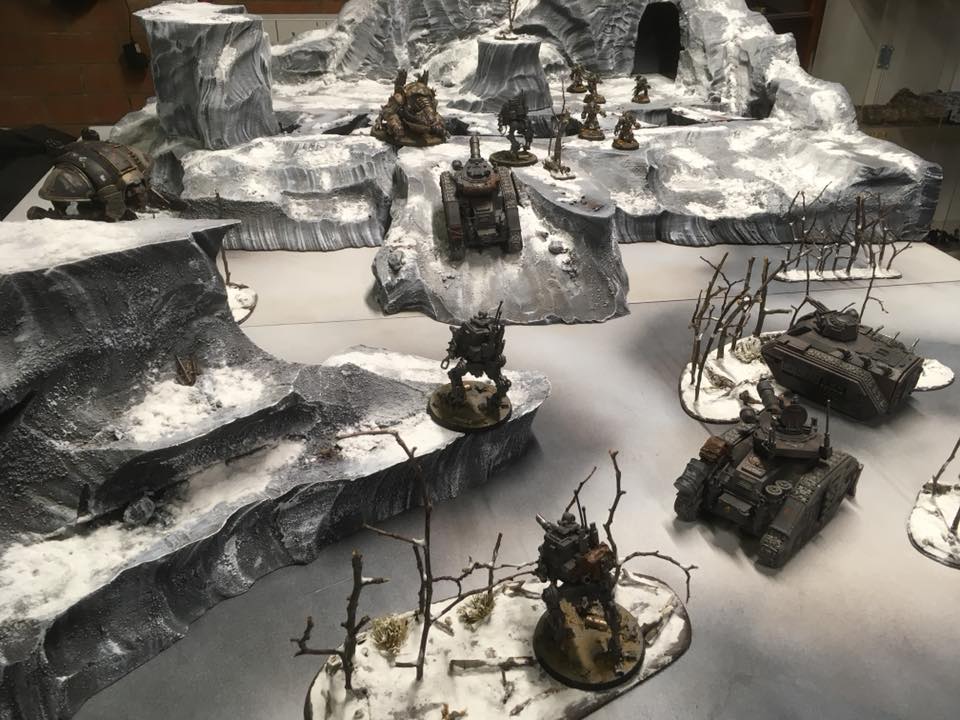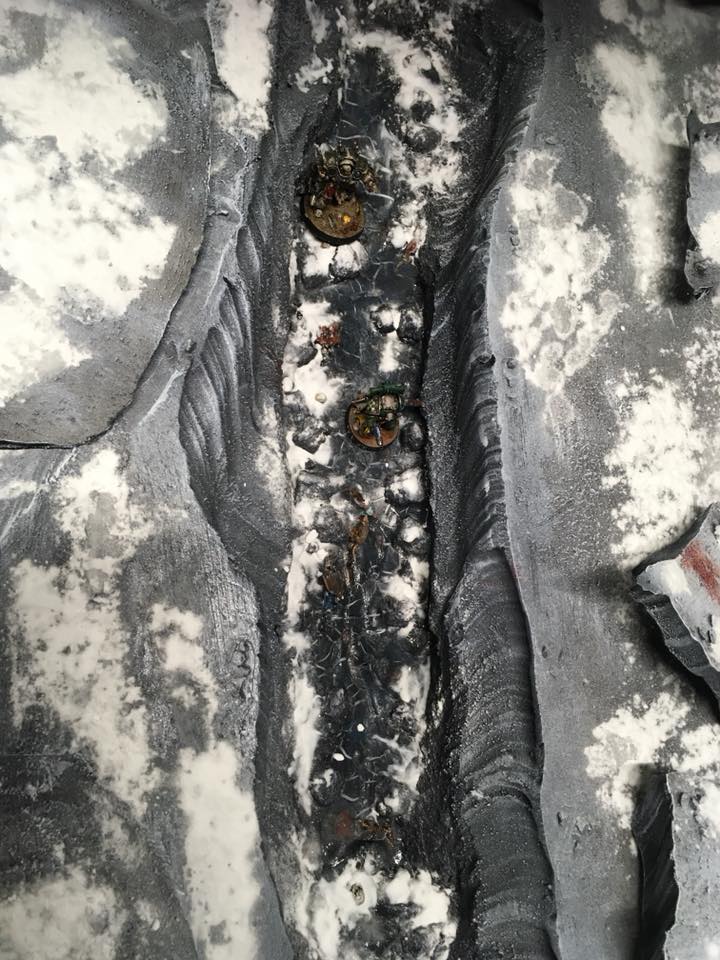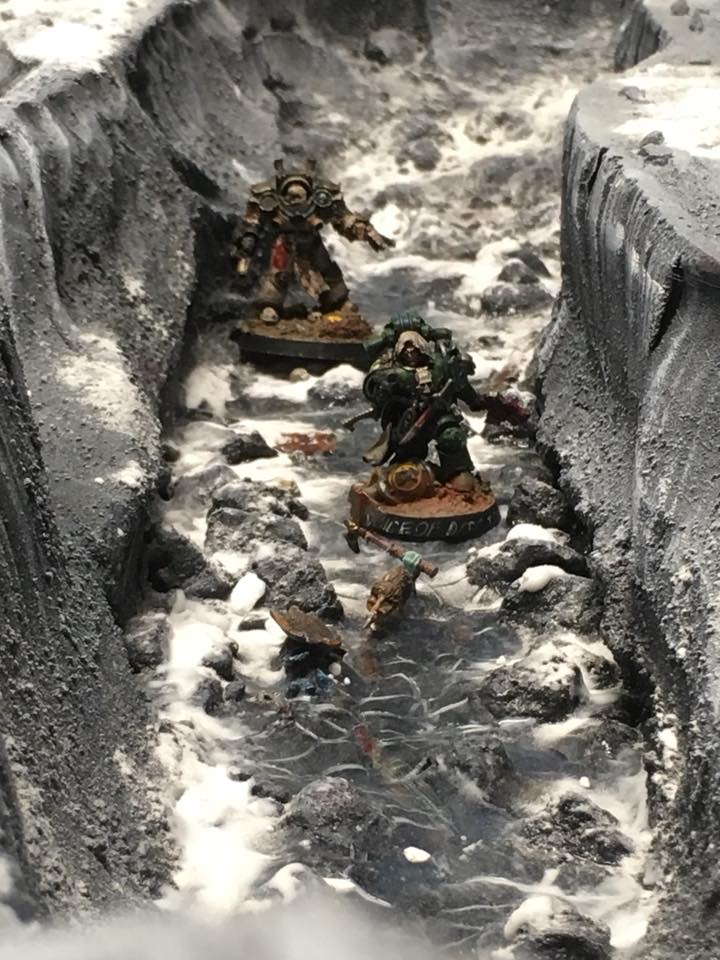 The crackle effect in the river was achieved with a combination of resin and a crackle medium on top. It formed well and this is where we end our journey for this project!
---
Suggested tools/materials for this project: