Minas Tirith Model
By Tom Young
Here are some pics of my construction of my 28mm scale Minas Tirith. I made a compass using a yard stick, drilled 16 gauge holes in the yard stick for the hot wire blade to go into, and used the 8 Inch Pro Hot Knife to cut the circles out. Using a 10 inch nail in the center of the board to hold the yard stick in place, I made perfect circles using the yard stick and the Sled Guide – that was the most important part of the whole project. (I actually cut on top of 5 sheets or 10 inches of styrofoam, so I wouldn't hit the plywood table underneath it all). I cut into 4 sheets of styrene while I was making circles, so that the circles would all be the same.
I read the review from TerraGenesis, and it's funny what he thought was really not too useful was the 8 Inch Knife and the Engraving tool…so far that is all I have used, and without them, I could have not done the project so good. I was going to try the string method of making circles…but that just doesn't work out as good…you have to keep the same exact tension on the string while making a circle. I got the yard stick idea by watching a wood working video. All you need is a stick and nail, and a drill.
Thanks for all the help.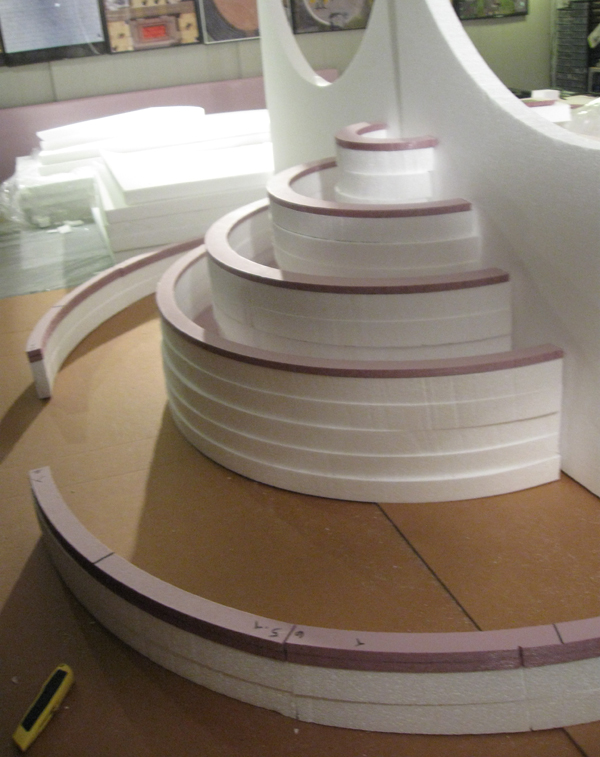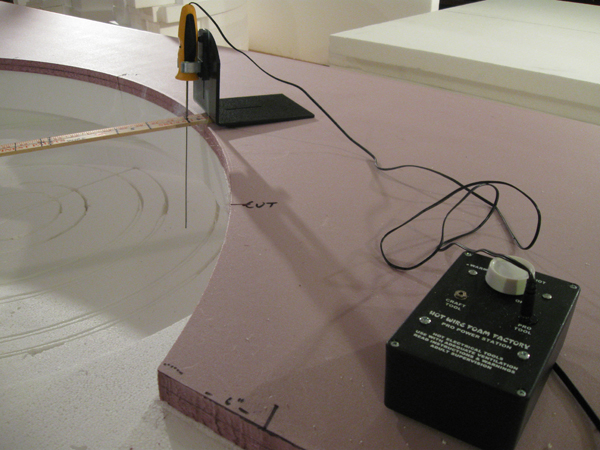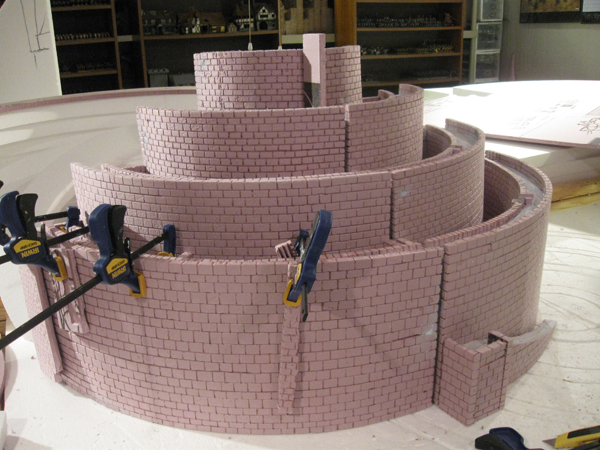 I used the Engraving tool to make the bricks, along with a metal square. And that spray glue you sent me rocks, it's the best stuff ever.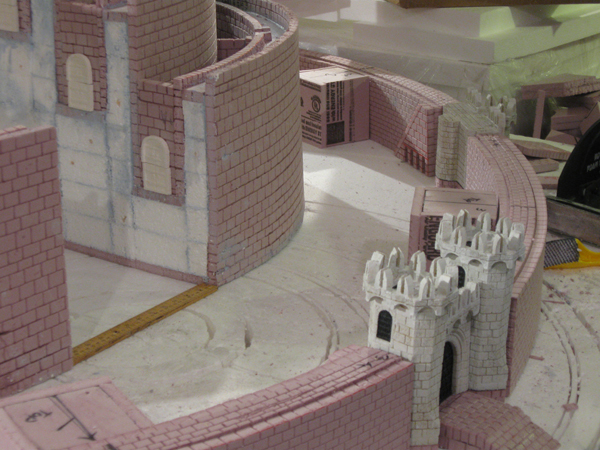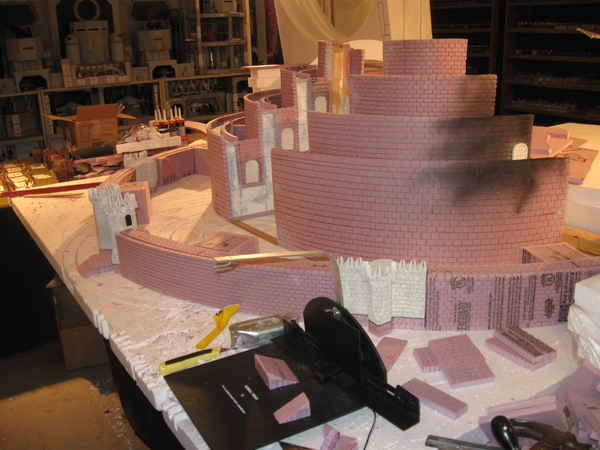 Started on the outer walls, and now I'm almost done, so I should have the whole structure completed this weekend, and will be working on the terrain soon. Of course last is the citadel. The Scroll Table came in real handy cutting out stuff. It's a great table!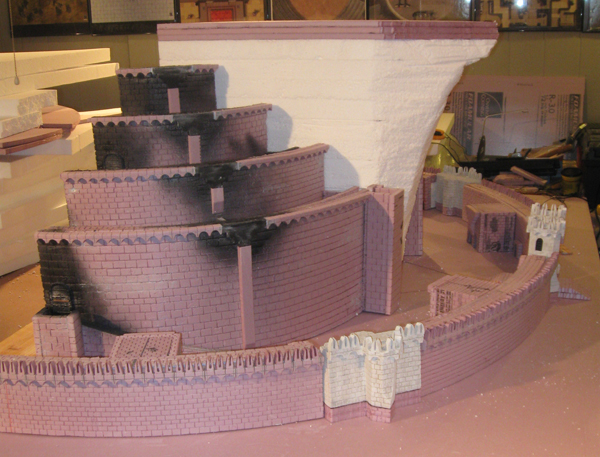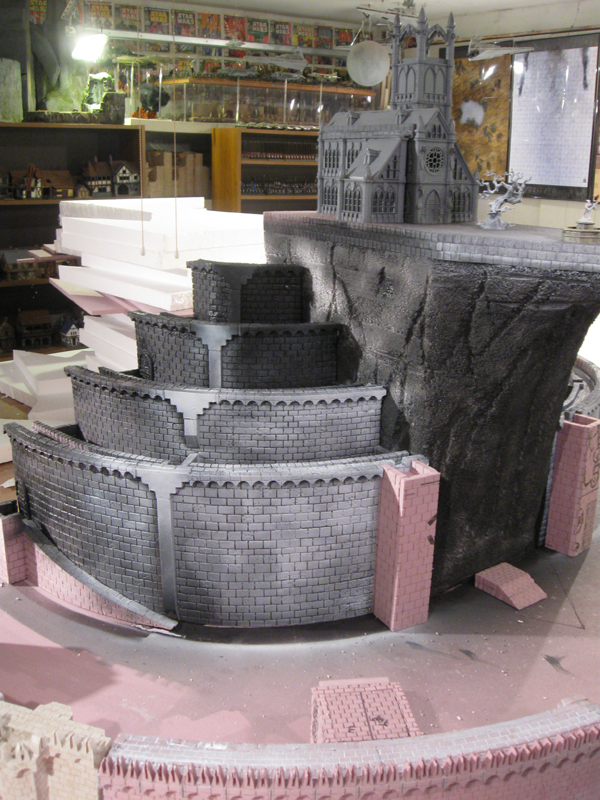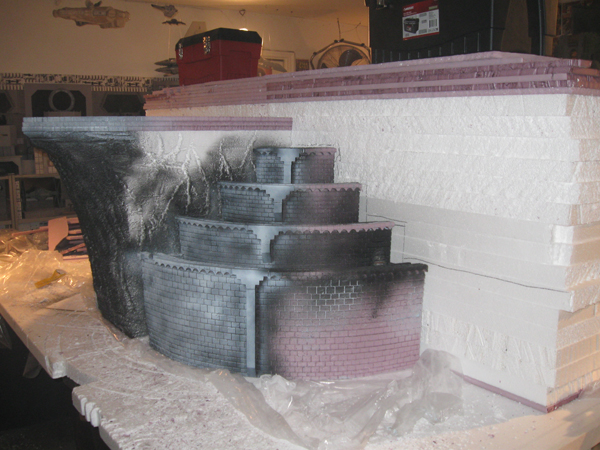 Here the mountains are beginning to take shape. I started using the Sculpting Tool and Freehand Router tonight and slowly learned how to use them to make mountains. They worked out great, I really had a lot of fun.