Christmas Village Displays
By Eileen Endres
I am a big fan of your products. I could not have created my Christmas displays without them. Even though the houses are adorable, you have to take time and do the landscaping.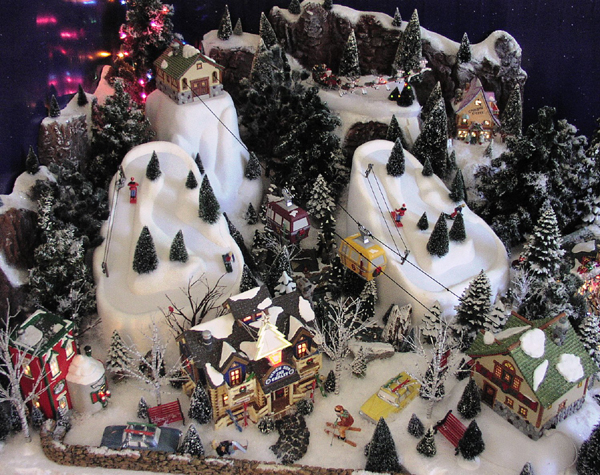 In this photo I needed to make the ski lifts higher than they were in order to put things below, so I cut pieces of Styrofoam the same shape as the Dept 56 piece, but longer and inserted it inside.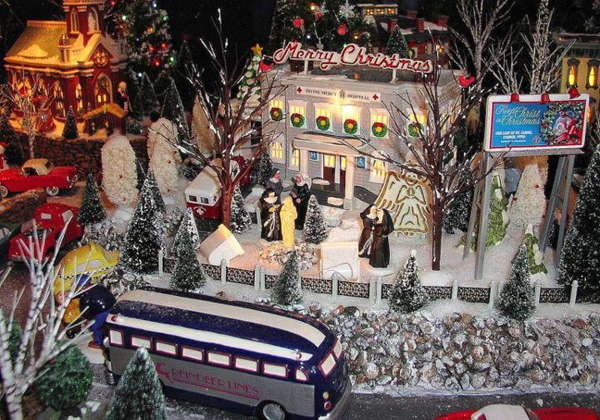 I love this one. It was fun to glue the rocks as a retaining wall for what I call Divine Mercy Hospital.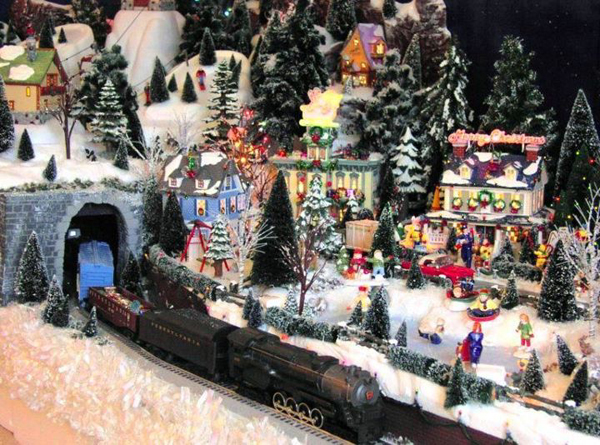 I made the tunnel with Hot Wire Foam Factory tools.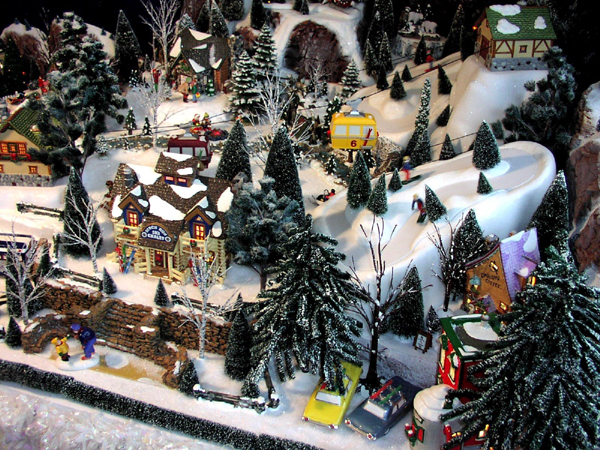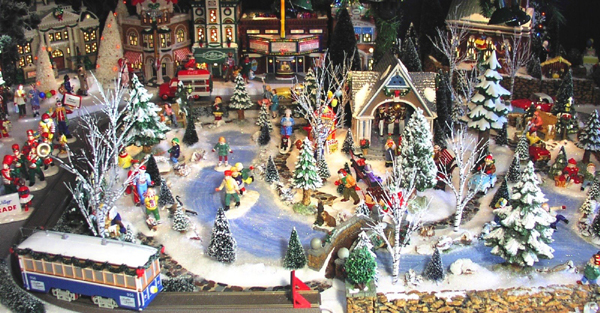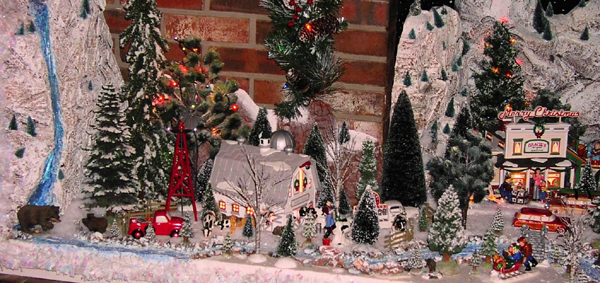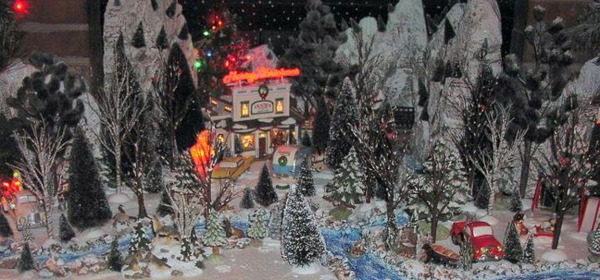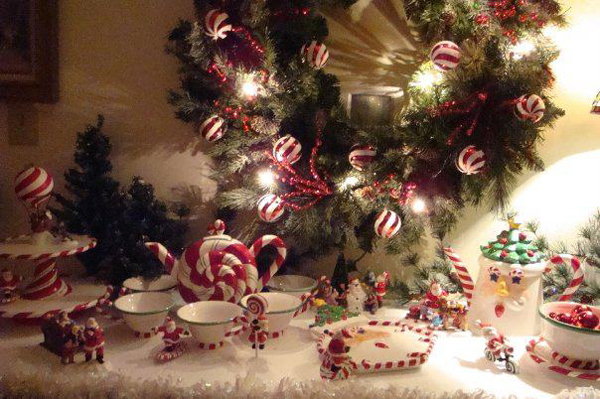 I cut a base of EPS foam so that I could I could stick my little Santas in.