Foam Mountains
By Joyce & Richard Clayton

We've finished our Christmas in the City project…the mountain backdrop and the village are up and now photographed. I thought you might enjoy the poem and picture that we are sending out to friends and relatives. We'll most likely do a short series…all the time telling a story. Joyce and I had such a grand time with the Hot Knife and the Sculpting Tool. Thank you for your creativity in making such a wonderful invention available to us all.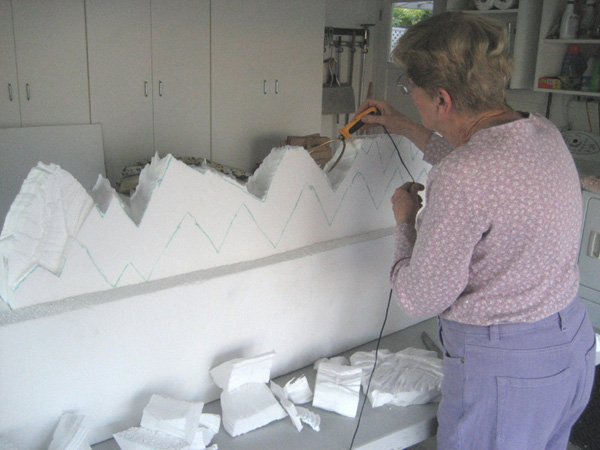 A Sculptor's Creation
First came the cutting and gluing
She knows just what she's doing
As a Styrofoam transformation
Becomes a mountain sensation.
Poem and photos by Richard Clayton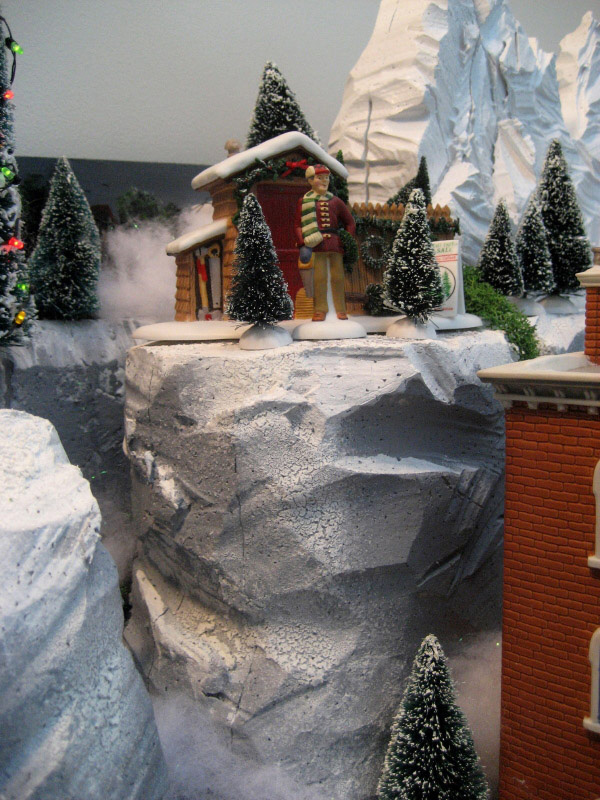 Here stands the tall figure of J. Wellington Peak,
High upon a rocky ledge where everyone can see,
Braving the cold wind that reddens his rosy cheek,
Ready to sell town folk their favorite Christmas tree.
Poem by Richard Clayton