Sierra Hill – Villageville
A vertical Christmas village display.
By Mike Melius
Sierra Hill was designed with a space-saving mindset.  
What if you DON'T have floor space for a horizontal layout? Go vertical.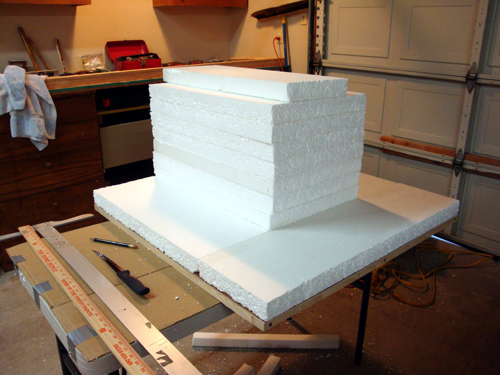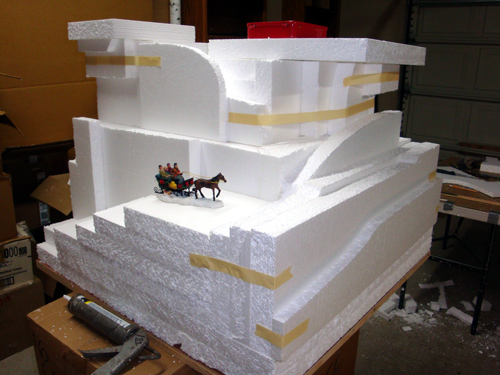 It can be set up anywhere in a 3'x3′ square space.  I worked from a rough idea and just kept at it, forming this, shaping that til I got the desired look, always keeping in mind the buildings I wanted to use and how their spacial requirements would dictate just how whimsical I could get.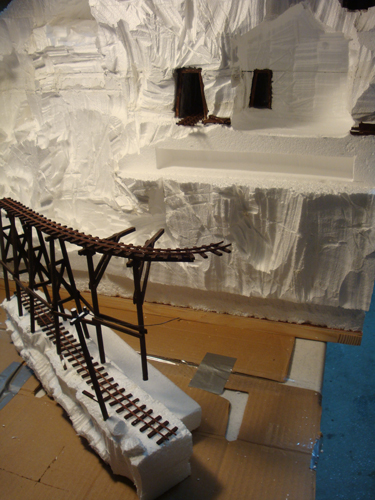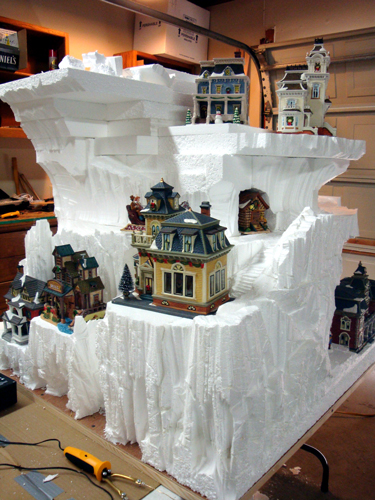 It is the perfect way to display your favorite buildings in a spiral setting.  Of course, the sheer wall on the Gold Mine side dictated I get even more creative and hence, the scratch built gold mine with its horizontal shafts and one building
, embedded in the wall with the dramatic trestle.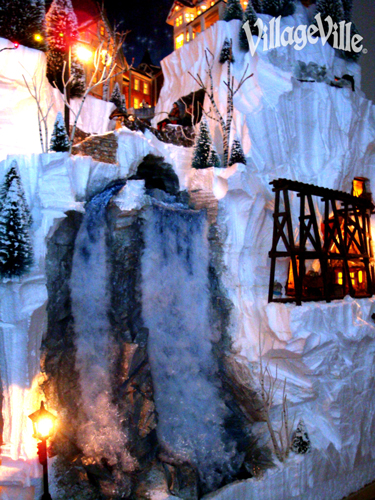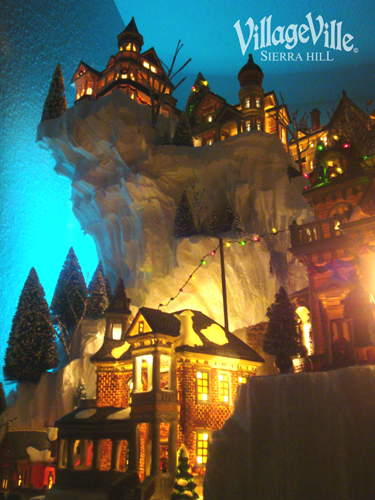 Rounding off the impact were seven waterfalls.
I then added a foam backing, offset 1-1/4″ from the layout and mounted 50 blue, pink and orange mini-lites in-between, positioned to give a sunset effect near the center of the horizon.  Of course, most people under 6′ tall miss this part because of its overall height.
Recommended items for this project: