Cripple Creek Village Display
By Mike Melius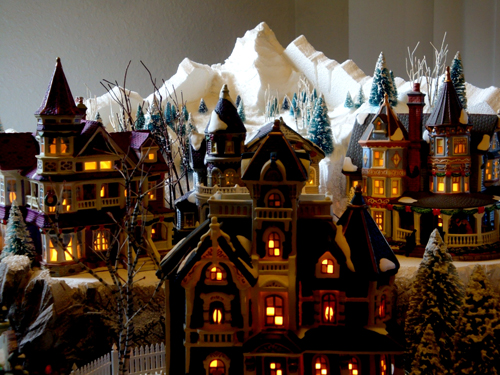 In keeping with size restrictions this is a 4'x6′ layout with a 2-1/2'x3′ leg, I created a large mountain on one end, "perspective" mountain on a corner (which can be lifted off), added a train loop and street car track, included a large waterfall with creek and made a semi-frozen river.  The large mountain section can be separated from the 4'x6′ layout for storage.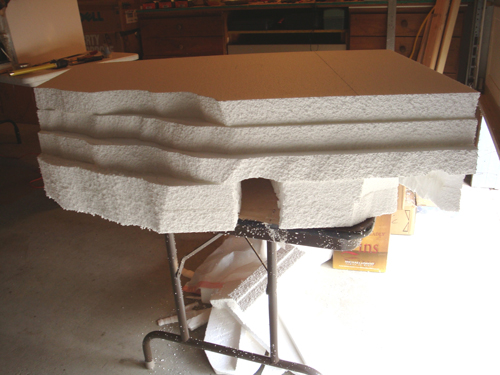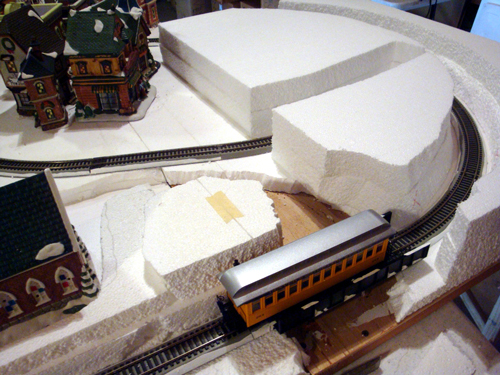 It was all done using the Freehand Router and multiple shaped Router Wires.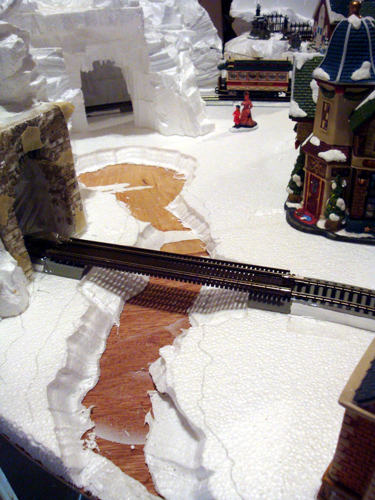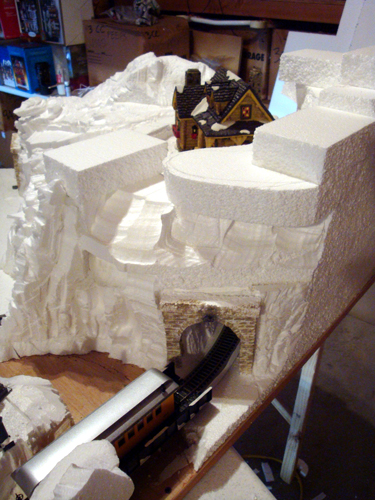 Electrical wires are hidden, as I do with all my layouts, using the Hot Knife to cut rectangles in the 1″ foam (or thicker) under buildings to hide light switches.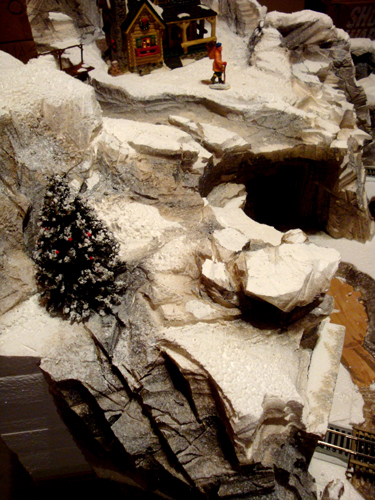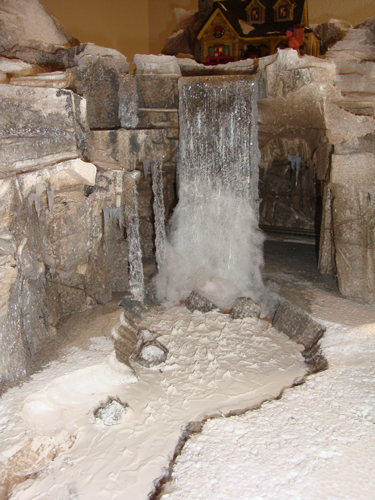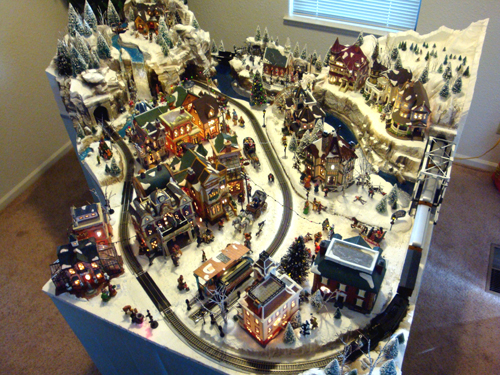 ---
Suggested tools/materials for this project: