Skull Mountain
Mike Melius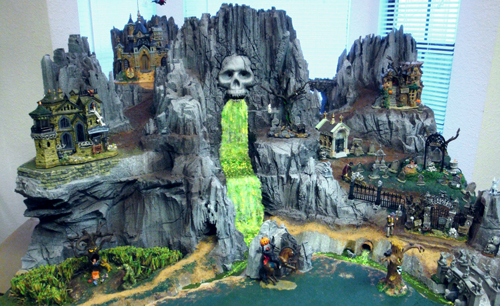 This was a 4'x4′ panel with a finished vertical of 2′-3″ so the person I built it for could get it through doorways. It's a stand alone layout but he has three more 4'x4′ panels that attach to this in the form of a Halloween city.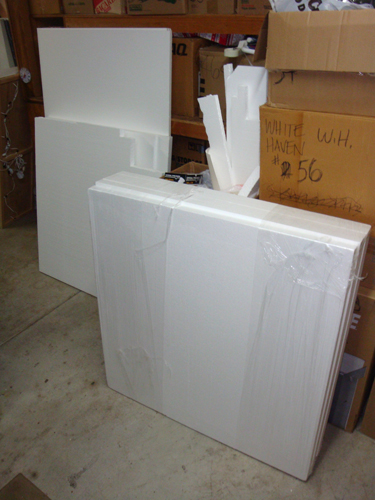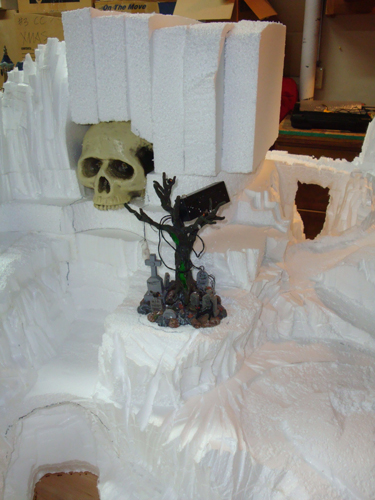 I started with laying up 2″-thick architectural foam horizontally (I lay it up both ways depending on what I am carving and hiding the seams…Yes, using a rough sketch to get the creative processes going definitely helps and having the village pieces at hand allows me to design scope and scale placing them at intervals in the construction.  Ideas automatically come to me and I implement them immediately. Its one thing to fabricate something out of foam, but mine has hidden lights and wiring needs access so must consider that in my designs too.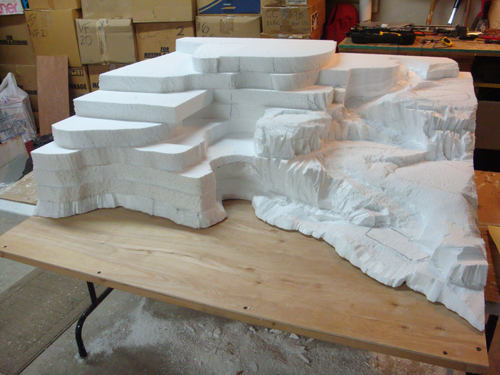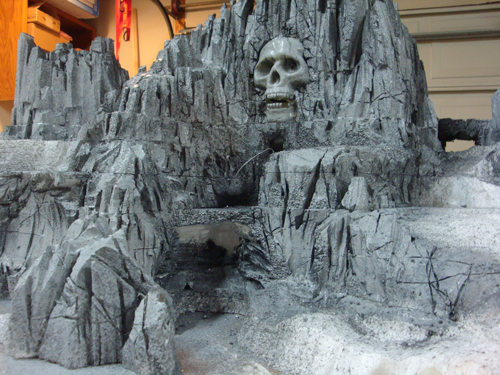 My own talent shapes the foam to give a certain look–in this case, strong narrow vertical rocks around the skull to accentuate height and make it look eerie, as if the skull had something to do with making the sheer rock walls that way. Color is water based acrylic, sprayed and brushed, depending on effect I want to attain. The skull is front-lit by floods hidden in boulders, interior lit with red 12v bulbs and the waterfall is backlit with yellow and green 12v bulbs. All can be turned on or off separately.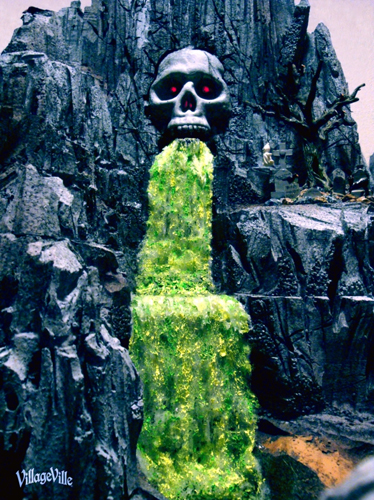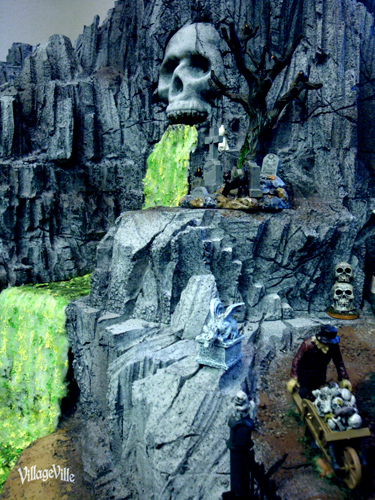 Mix this with the black light floods on the layout and the colors are off the charts in visual assault, as you might expect.  I have about 100 hours in this panel alone, but that is ALL fabrication time, beginning to end.
 Other recommended items for this project: