Halloween Village Displays
By Roger Beauregard of Creative Villages
creativevillages@yahoo.com

If anyone has any questions regarding anything from this display or any other display questions, please feel free to email me, I will be happy to answer your questions the best that I can. The only thing that I ask is in the subject matter of the email please put "Display Question, " as I will not open the email unless this is in the subject line.
Well it's time to think of Halloween and these are a few pictures of a display that I just finished in of all places, Salem MA. I used the Hot Knife to do a lot of the fine work. What do you think? I had a blast doing this one. I just love Halloween anyway and I've gotten many compliments on this one so far. Here are a few pictures of my Halloween display that won first place at our club. I hope you enjoy them.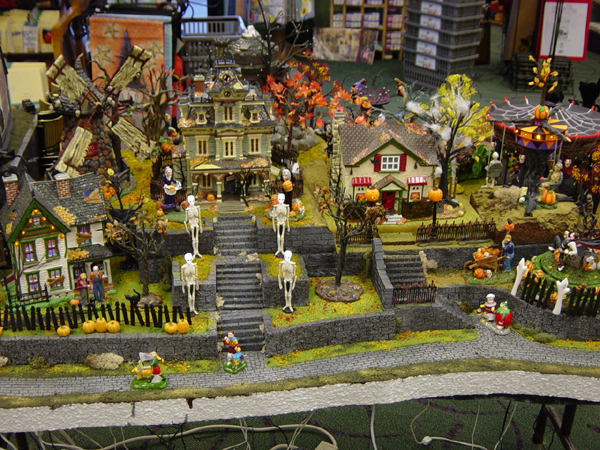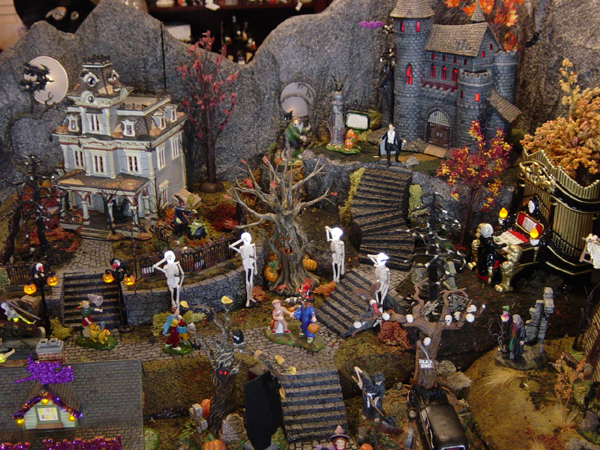 Freehand Router
with a wire that I bent to size. Also the fall tree I made out of floral stuff from Michael's and brown caulking. Pretty cool huh? The realistic stone walls, brick walkways and stairs are all foam.