Showcase Displays
By Stephen Pepin
stephen@showcase-displays.com
www.showcase-displays.com
Since 2002, Showcase Displays creates displays for Department 56 villages. From small vignette displays to large panoramic scenes, we strive for museum-quality displays with intricate designs and features. We create two types of displays:
1) Flat-back Displays: Displays designed to be placed against a wall or a mantle, with openings in the back for the electrical wires to come out. Over time, more display sections can be added to expand the village scene.
2) Island displays: Displays that are scenic all-around, from small (1-2 buildings) vignette displays to large (10 buildings or more) elaborate islands, which can be placed as a centerpiece on a dining table, coffee table, etc. A cavity can be created inside the display to conceal power strips and light up the houses.
There are many types of scenes: snow small towns, cityscapes, Dickens, North Pole, and may more.
How the displays are made
After a sketch is drafted, the work begins with the rough cutting of polystyrene foam using the HWFF Bow Cutter. The sculpting tool is then used to bring texture to the foam. For more precise work like staircases, the wire of the freehand router tool is shaped as desired and used to carve these details. The hot knife tool is used to carve the holes for the electrical cords needed to light up the Department 56 houses.
Once it is all carved, the display platform is painted, and scenic details like simulated water and snow are added. Finally, the platform is ready for setup en enjoyment!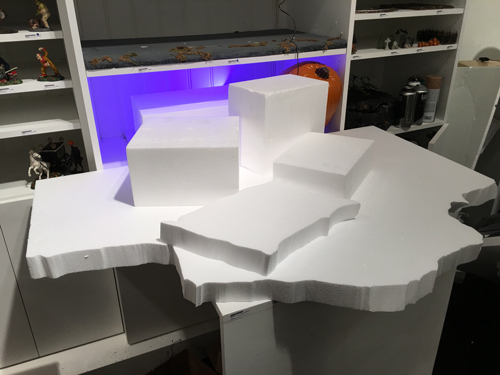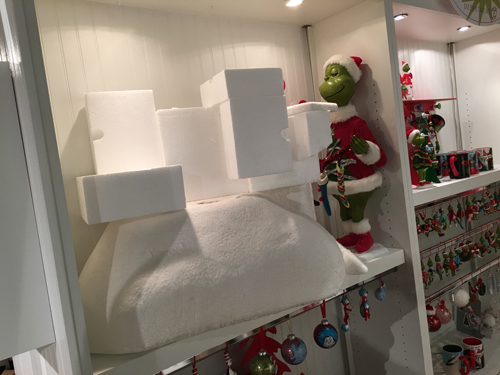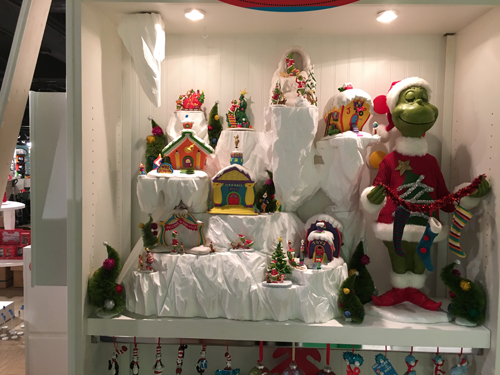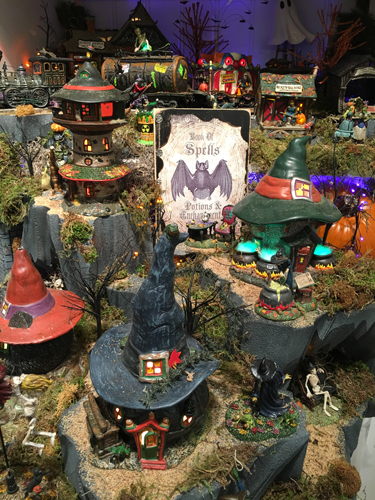 Please visit my website at www.showcase-displays.com, where you can view over 100 photos of display examples and details!