Village Display Tutorial
By HWFF Staff

This video explains the basics of how to make a simple Christmas Village display.
Products Used
The following tools were used (see 4-in-1 Pro Model Kit):
Hot Wire Foam Factory Pro Variable Heat Power Station
6 inch Pro Hot Knife
Sculpting tool with Wire Tensioner
Freehand Router
Precision Engraver
The following products were used:
Here are the basic steps:
Stack up your foam and layout your village pieces on the layers, draw the curves for how you want your basic contours.
Cut out the contour curves using the Hot Knife.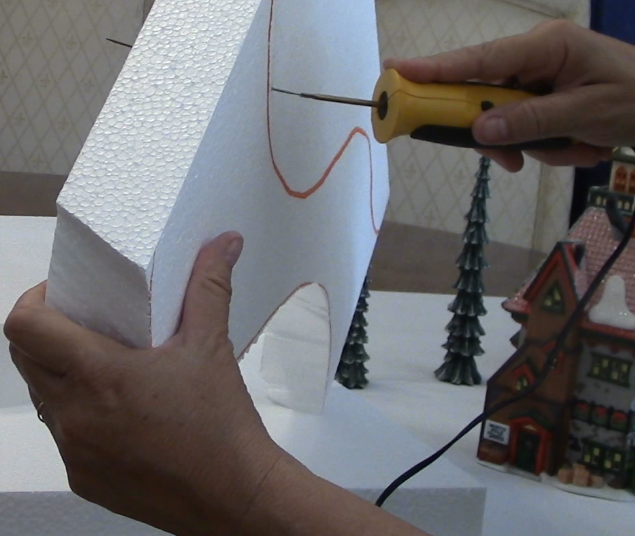 Glue the layers using Foam Fusion. Let this dry overnight.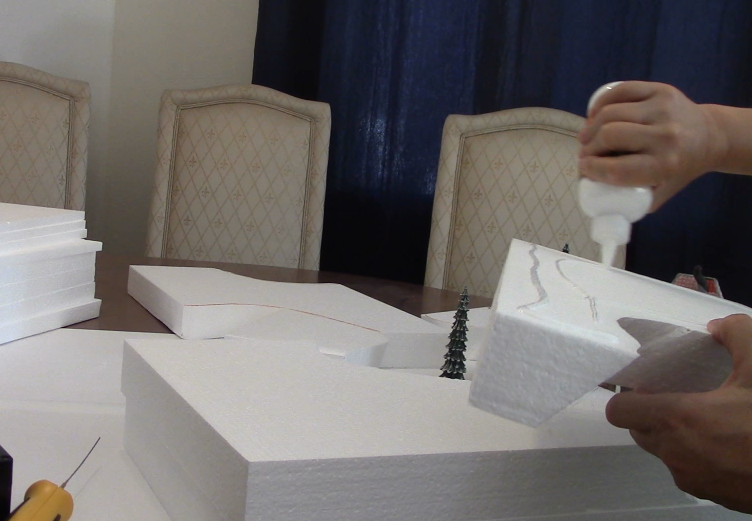 Use the Sculpting Tool with the Wire Tensioner to carve the hills and mountains.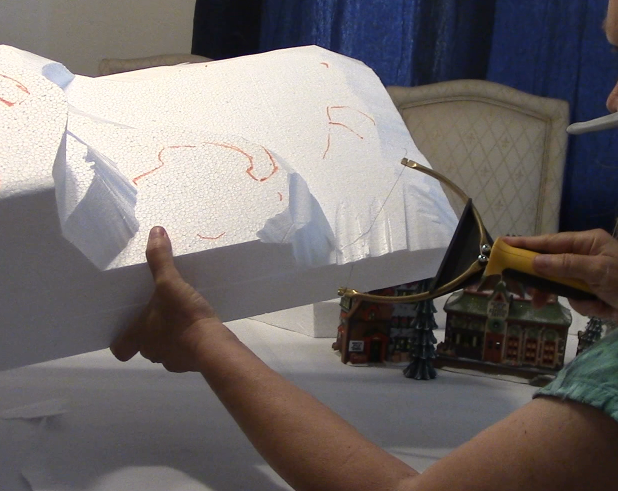 Shape your Freehand Router heavy wire to a rectangular shape to cut in stair steps and paths. Round it to cut curves, such as channels and valleys.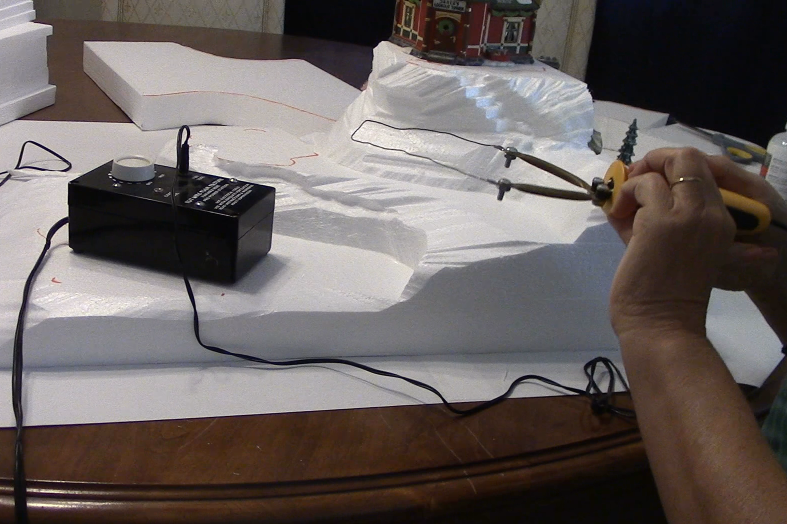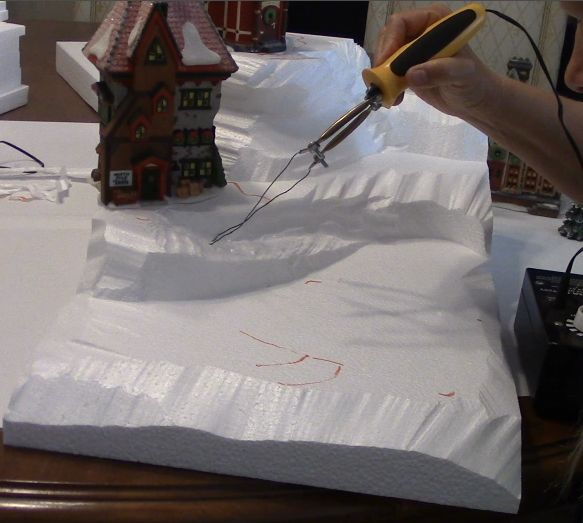 Use the Precision Engraver to add in details such as bricks, stones, texture.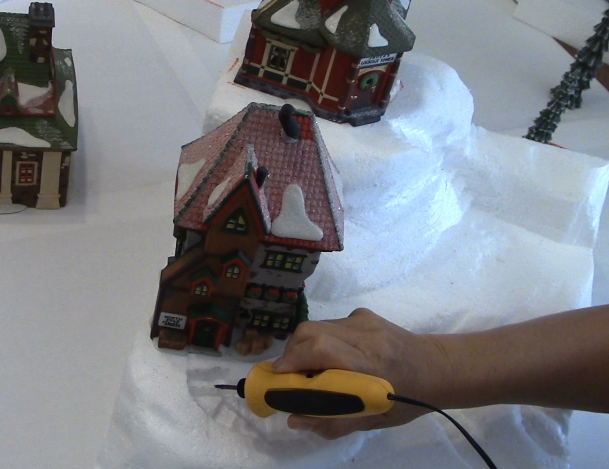 Paint, using Latex or Acrylic paint. I used flat house paint and inexpensive foam and fiber brushes available at any school supply store.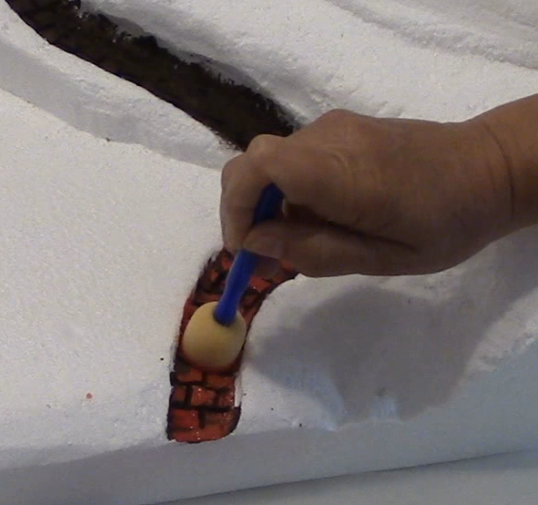 Apply Bounce Rubberizer in small sections. Sprinkle on the glitter, shake off excess, let dry. To apply glitter in a small section, such as under the stairs, put glitter into a plastic baggie and snip off a corner; this allows you to apply it carefully to a section.
Cut out holes big enough for the lights and wires and under the houses.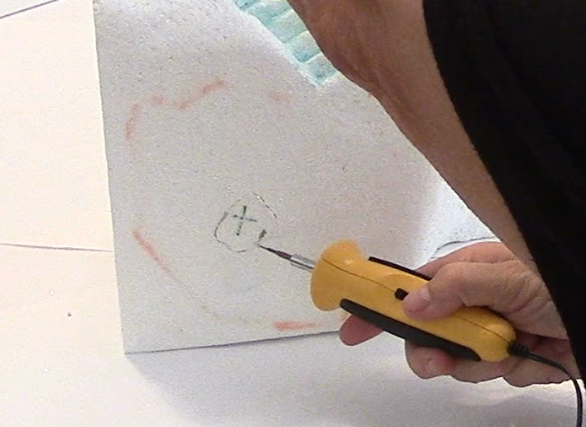 If there are young children in the house, you might want to glue down the houses to the display using a few drops of Styrogoo Glue. These can be later removed for storage. Plug in the lights. Admire your handiwork!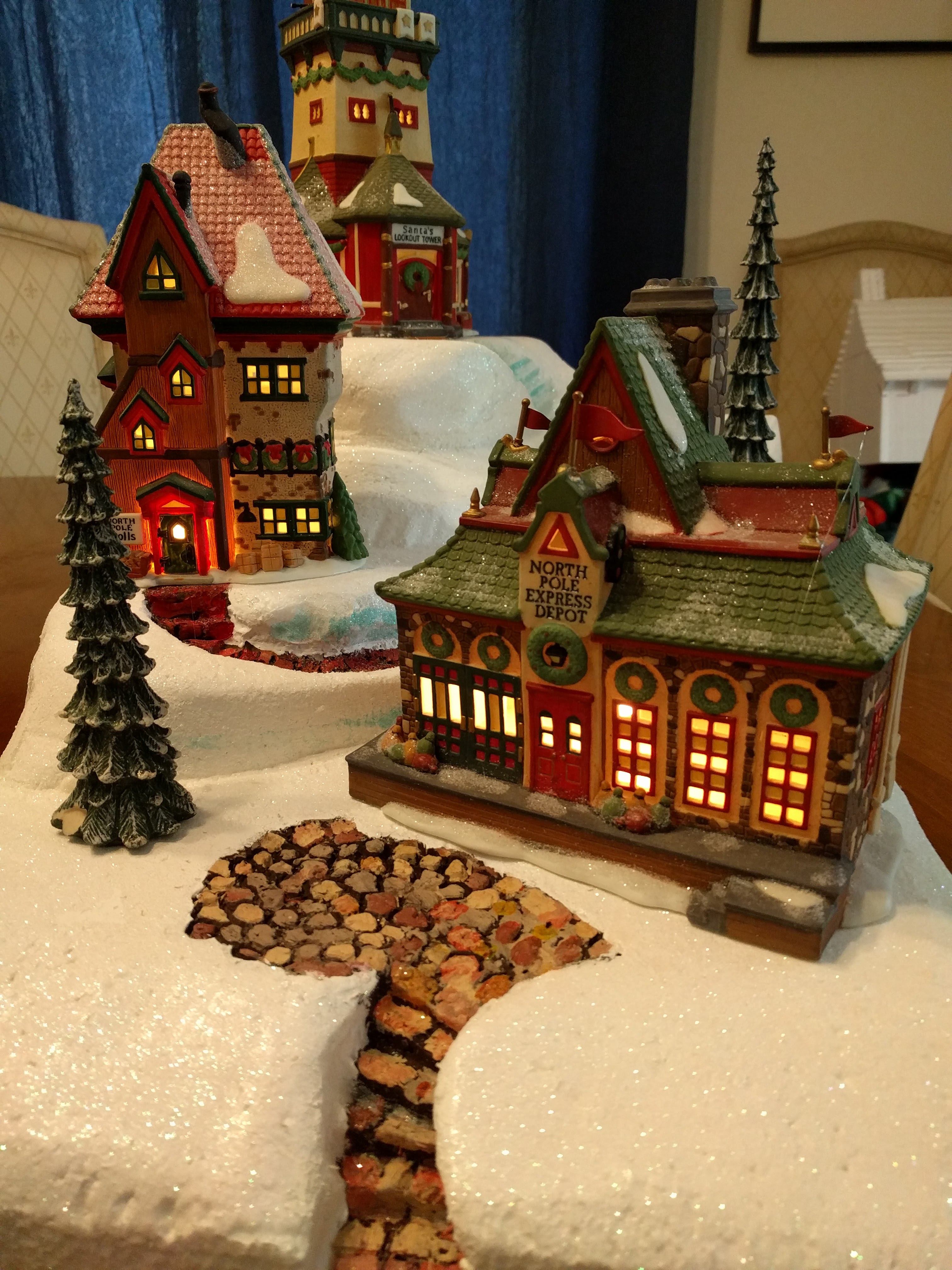 ---
Suggested tools/materials for this project: