Foam Ways to Fund raise: Village Tours
Julia Rowland in Colleyville, Texas gives tours of her home and collects canned goods to support a local food bank. She has been a collector of villages for many years and has an incredible display spanning her entire house. Julia had this to say about her village tours:
During the last tour back in 2008, my friends and I were kicking around an idea for a charity drive for the tours. With the economy like it is, and the area food banks begging for donations, I decided to go with NEED. I have collected about 100 cans so far. I am aiming for 2000 cans. This is a church based food bank in Hurst, Texas and they serve several hundred people a week.
I have 19 tours left to give by the end of the year. Many area church groups have signed up to come for a visit. As I am handicapped accessible, many elderly people like to come see the villages. The villages date back to the late 1940's when houses were only made from cardboard, to the current ceramic houses. There is a lot of movement in each of the 8 villages – you see fish jumping from a waterfall, bears coming out of caves, trains, penguins skating around a pond, to a real fountain in honor of Precious Moments. There is a village outside, as well as over 2800 square feet of decorations to look at. Groups are here for about 2 hours just looking and going down memory lane.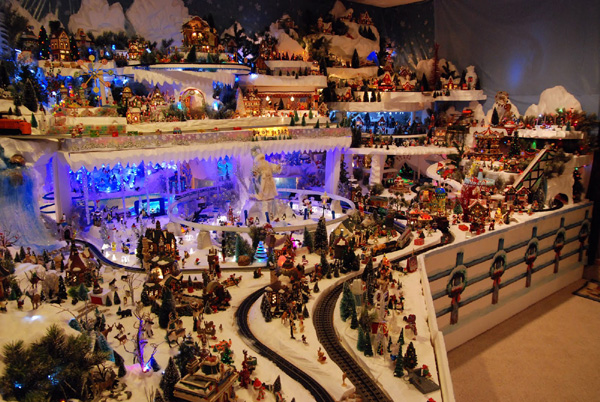 I have people coming as far away as Jackson, Mississippi and Tulsa, Oklahoma just to see the villages. I love seeing the faces of each and every one, as some of the adults are just as wowed as the children.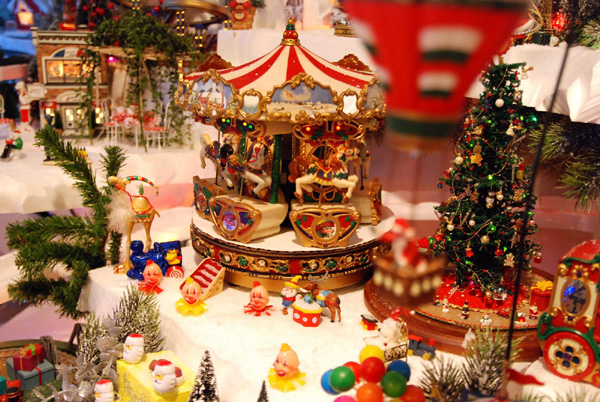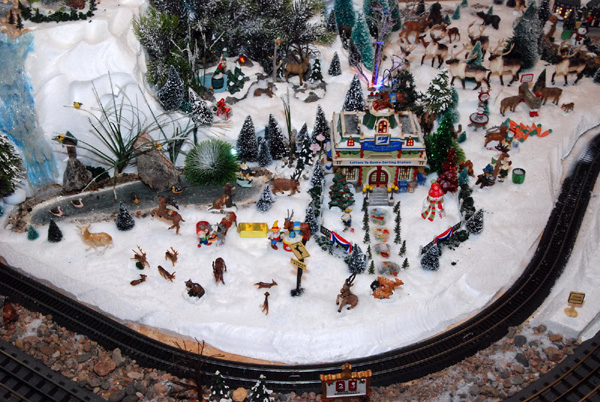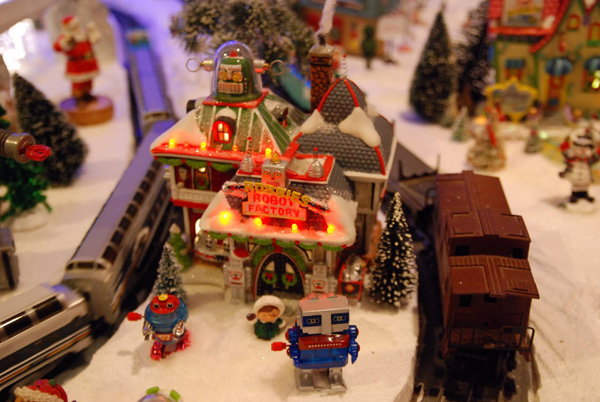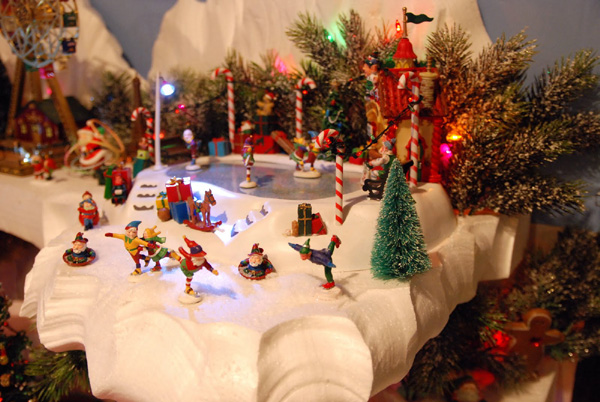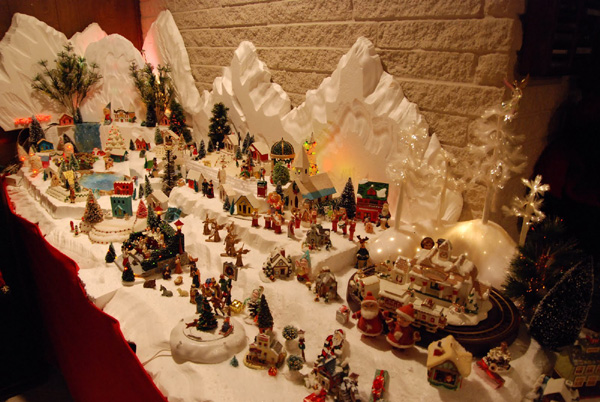 Suggested Village Terrain Supplies: