Cut continuously, without interruption!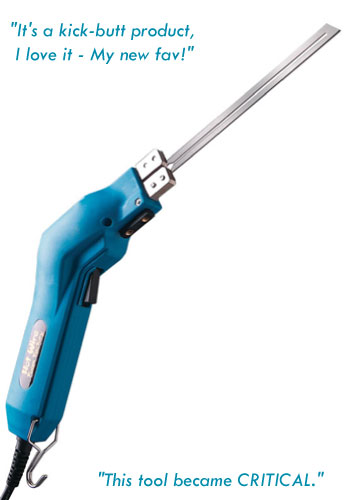 There's more to the Industrial Hot Knife than its uncanny ability to blast through foam with ease. Versatility is what turned it into the go-to hot knife for industry professionals with deadlines nipping at their heels. It can be used continuously for well over 45 minutes, or even all day (If you let your trigger finger rest occasionally.) without overheating, voiding the warranty or burning your hand like similar knives from other manufactures will do (If you read their small print.).
Don't let the word "Industrial" scare you, though. The Industrial Hot Knife may be powerful and durable, but it's also ridiculously fun and super easy to use, yielding some of the most realistic and precise cuts.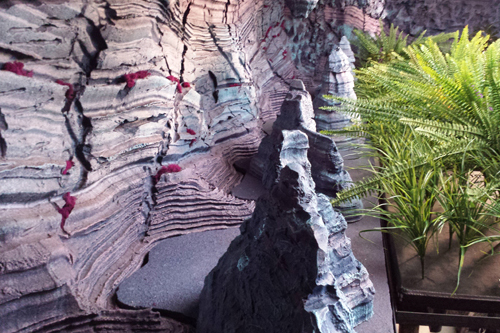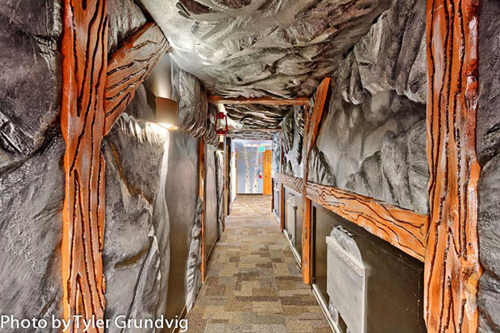 The Industrial Hot Knife has seven different attachments; six blades and a Sled Guide, all of which are easily attached by tightening or loosening the bolts on the end of the knife with the provided key.
(You can get the Industrial Hot Knife all of it's attachments
in the Industrial Hot Knife Kit.)

Here are 4 of the 6 blades that attach directly to the Hot Knife.

This thick, rigid blade comes standard with the Industrial Hot Knife and is essential for slicing through thick sheets of foam.
Because this blade is shorter, it gets much hotter than the 6" blade, and therefore, cuts faster!

See the straight Blade in action!

This 12" long, by 3/16" wide blade can be shaped by hand.
It is the best blade for making shaped 'slices' into foam.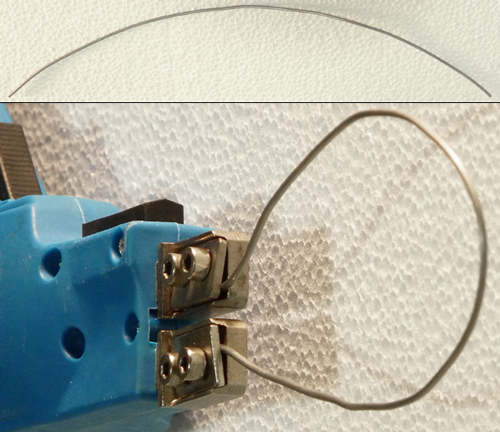 These are the best blades for freehand cutting and scooping out large chunks of foam. Since the blade is round you can redirect your cut in any direction with a twist of your wrist and still have a smooth finish.

Cade Fall Design sculpted these stalactites, freehand, with the shapeable blades.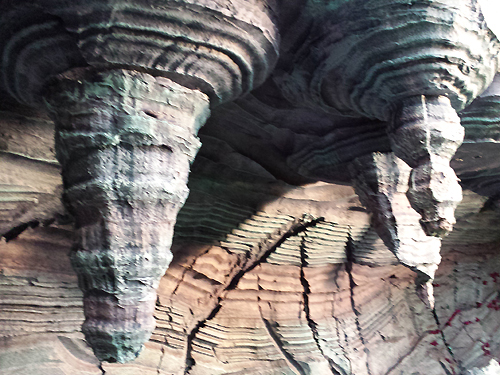 Now let's throw on the Sled Guide.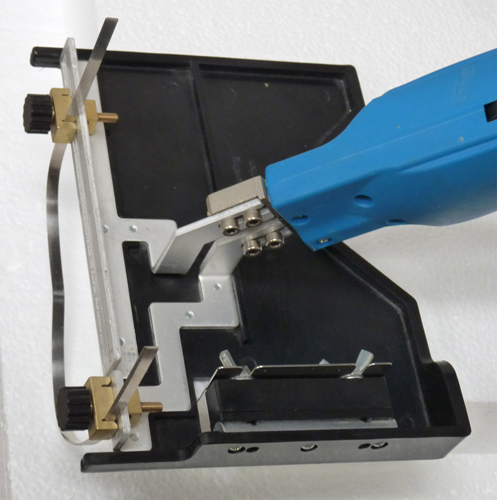 The Sled Guide attaches to the end of the knife, and then your special "sled guide blades" attach directly onto the guide. (Here's where things get interesting.) Using the Sled Guide with the attachable blades can give you uniform channel cuts and long, smooth grooves.

Here's how the attachments work:

12" Semi Rigid Industrial Sled Guide Blade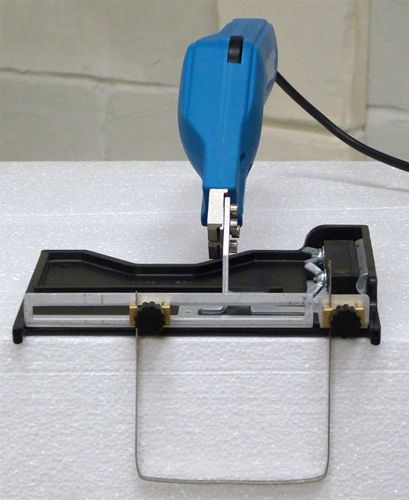 This blade is great for holding sharp angles.
Reshaping it repeatedly can cause it to break, so buy a few, and shape each one differently, then just swap them out when you need to change your cut.

12" Shapeable Industrial Sled Guide Blade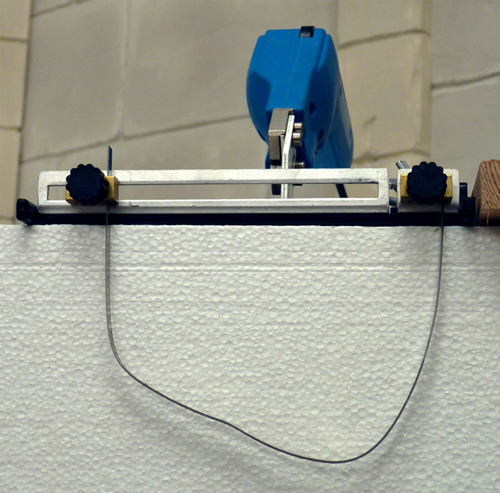 This hand-shapeable blade is much easier to reshape than the Semi-Rigid Blade and is great for making long, smooth grooves like Cade Fall Design is doing below!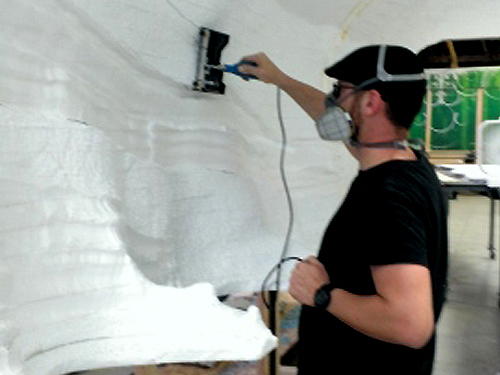 In the end, having the right tool for the job makes all the difference. Especially when that tool covers a multitude of cuts. It saves time and money which, like mom said, doesn't grow on trees! (But with this tool, it can!)