Giant Bobblehead
By Jon Neill
jonneill@mac.com
www.jonneill.com
Great speaking with you and thanks for the incredible customer service. Here are the images of the Deal or No Deal Bobblehead for Howie Mandel's game show.
This was the picture I had to model the bobble head from, next to the finished product.
Mostly I sculpt action figure heads out of wax, mold in silicone and then cast in plastic. Foam is so fun to create big things out of though, especially for Halloween – and no, I only wish I had time this year to prepare for it. You would have laughed had you seen me sawing the 8x4x2 foot sheet of foam into blocks, I would have whipped right through with your tools. Sculpting the bobble head took me about 10 hours total but I coated it with spackle and sanded it before I painted it to get it extra smooth. That step probably took me about 10 hours as well. Being that I had under 2 days to make it, life sucked for the weekend.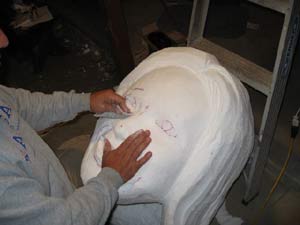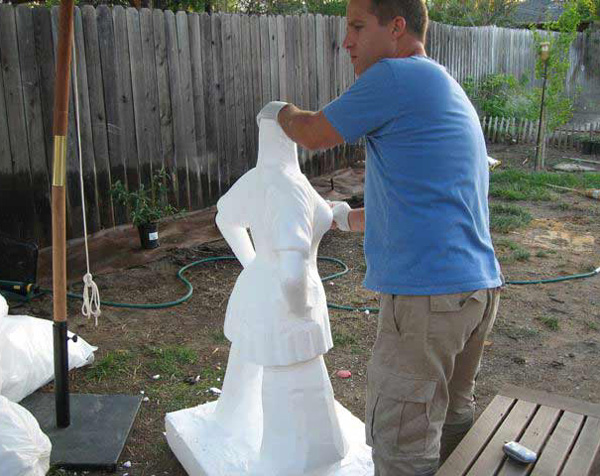 Smoothing it all out with sandpaper.
I didn't pick the dress – it's wardrobe's fault!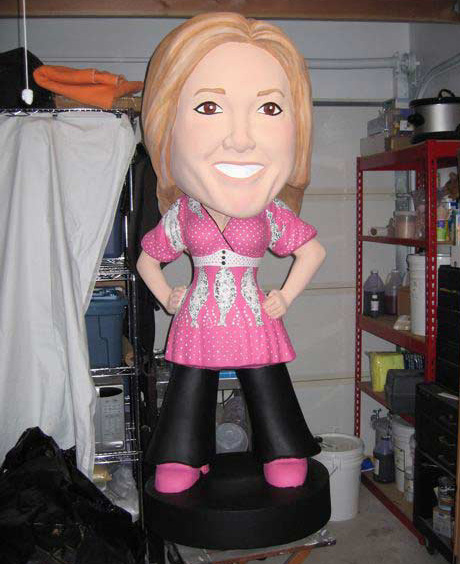 Fully assembled and the head actually bobbles!