Water Scene Wall Mural

By Theo Dapore
www.originalabstractart.net
Theo Dapore is a contemporary abstract painter who is based in Ohio. While he offers his abstract paintings on canvas, he also has done some large scale wall murals featuring three-dimensional carved foam elements.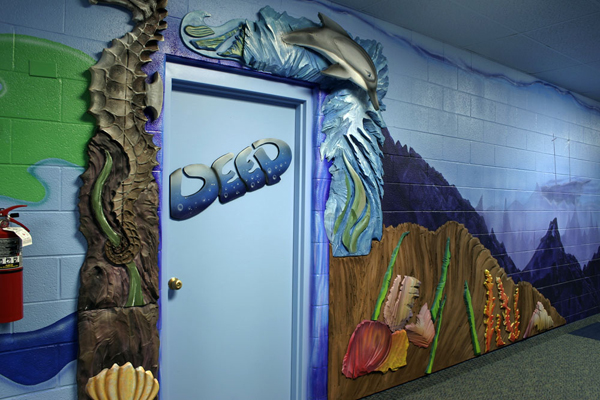 The 3D dolphin and seahorse elements are sculpted EPS foam and painted on a block wall interior.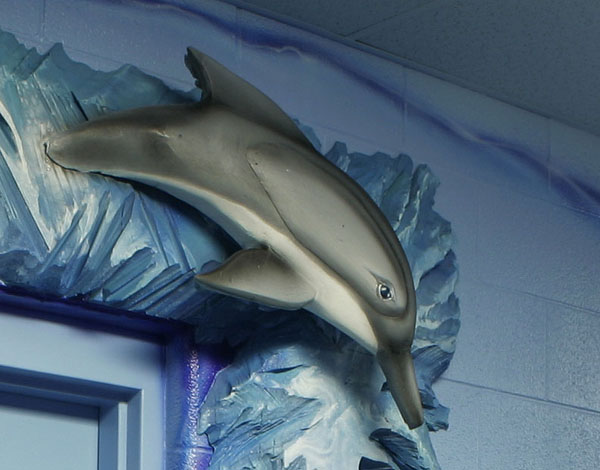 The dolphin is carved from construction grade Styrofoam built up in layers. The eye is made from an eggshell which is filled with plaster of Paris.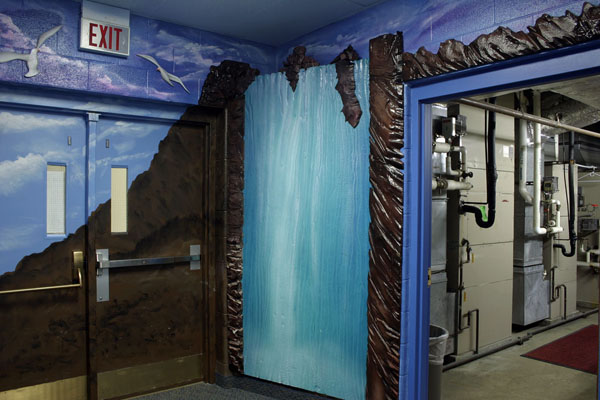 The 4′ x 8′ waterfall is sculpted Styrofoam and painted blue and teal. Plywood was used to create a angle in the corner. The entire wall mural was finished with a plastic satin clear water-soluble varnish.
The mooring poles were carved from Styrofoam by gluing two pieces of thin plywood on top of one another. A rough half circle drawing was made on the top piece and the two were cut out at the same time. The pieces were then separated and temporarily glued to the top and bottom of a built up Styrofoam block. The templates allowed the Bow Cutter to lay against the templates and form the half circle shapes.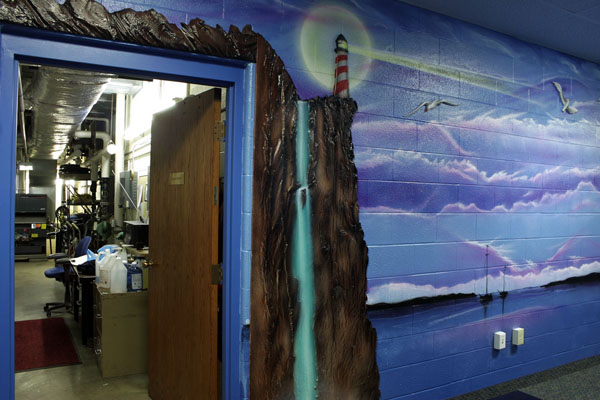 The tip of the lighthouse is over 8 feet high from the floor level. Scraps were glued to 1/2″ Styrofoam to form the rock cliff.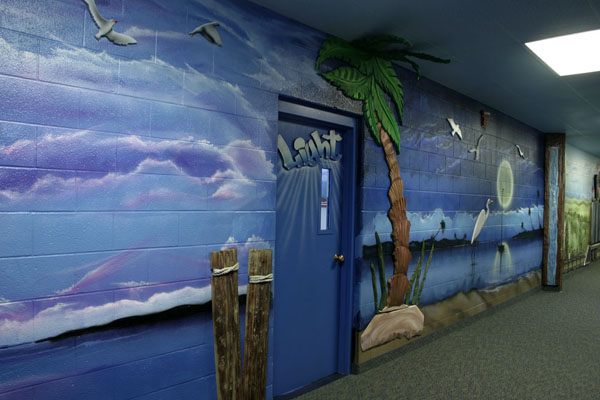 The palm tree is carved foam, with the base of the tree in three sections which allowed adjustment to create the bend or angle. The white heron is also a carved foam piece.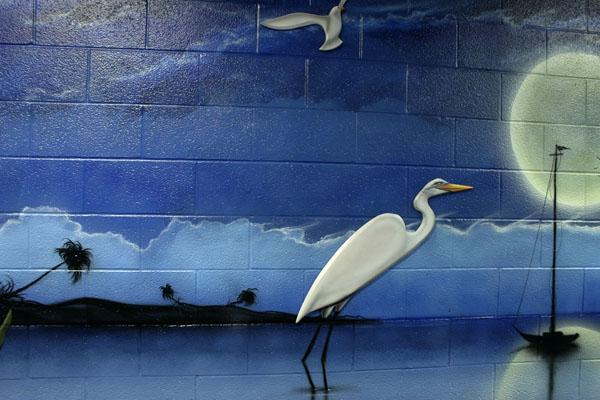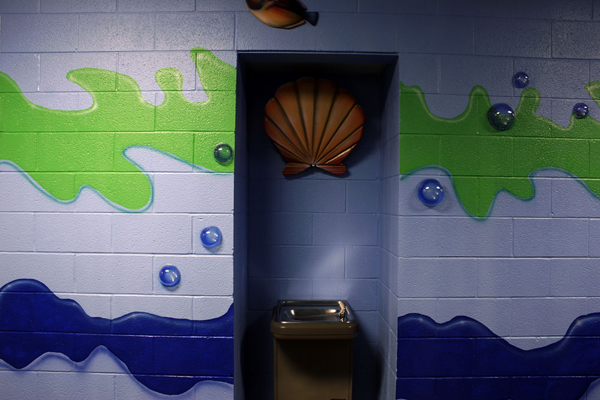 Clear Plexiglas half balls are added to the wall mural to simulate bubbles. The pieces are applied with a small amount of hot glue and clear flexible caulking applied completely around. This makes for easy removal if need be.
Five carved foam fish are installed over the top of the bubbles. A carved foam seashell was added in the recessed area of a drinking fountain, as the location is a natural frame shadow box.