Giant Garden Wall Mural

By Theo Dapore
www.originalabstractart.net
Theo Dapore is a contemporary abstract painter who is based in Ohio. While he offers his abstract paintings on canvas, he also has done some large scale wall murals featuring three-dimensional carved foam elements.
"Giant" is the theme for this section of the wall mural. It contains birds, mushrooms, trees, flowers, and large blades of grass. The walls are over eight feet tall and all of the 3D Styrofoam sculptures were designed the project progressed. The pieces were cut with a HWFF 2×4 foot Bow Cutter that I attached to a homemade table to cut angles and circles. The mushroom stems are two inch thick Styrofoam cut with the bow cutter and shaped with various weights of sandpaper.
The mushroom caps were heated and bent with an interior frame. Blades of grass were cut free form by hand holding the Bow Cutter. I utilized many of the scrap pieces for smaller items so that at the end of the project there was minimal waste.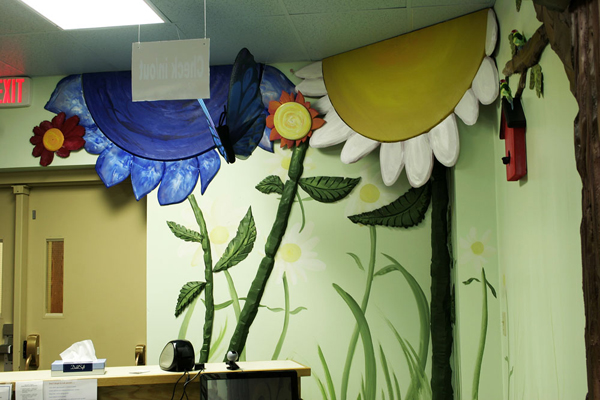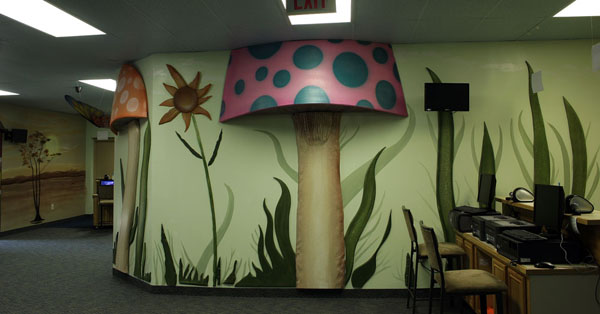 The width of the pink and teal mushroom is over six feet wide and extends outward from the wall about 20 inches.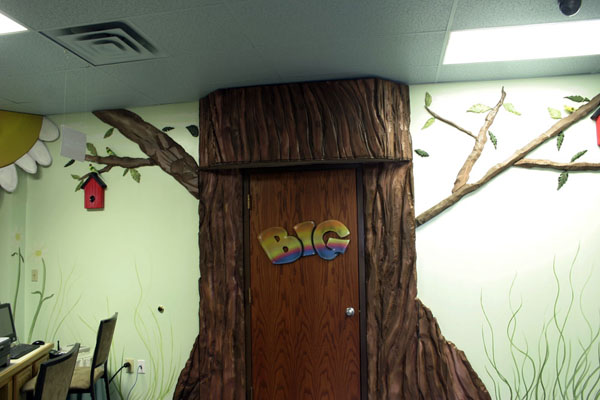 The tree trunk contains a door which you can walk through.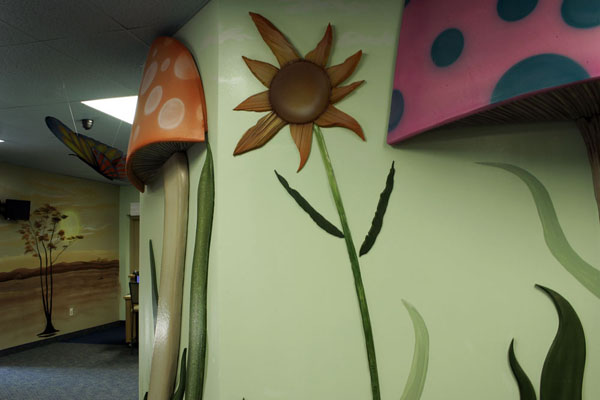 A close-up of the mushroom and a flower. The flower petals were made by hand holding the Bow Cutter and cutting irregular grooves in the foam. Note the underside of the mushroom caps have added detail.