Tom Spina Designs
Tom Spina Designs, Inc. specializes in creating custom sculpture, mannequins, unique themed furniture and decor, and the restoration and display of film props and costumes.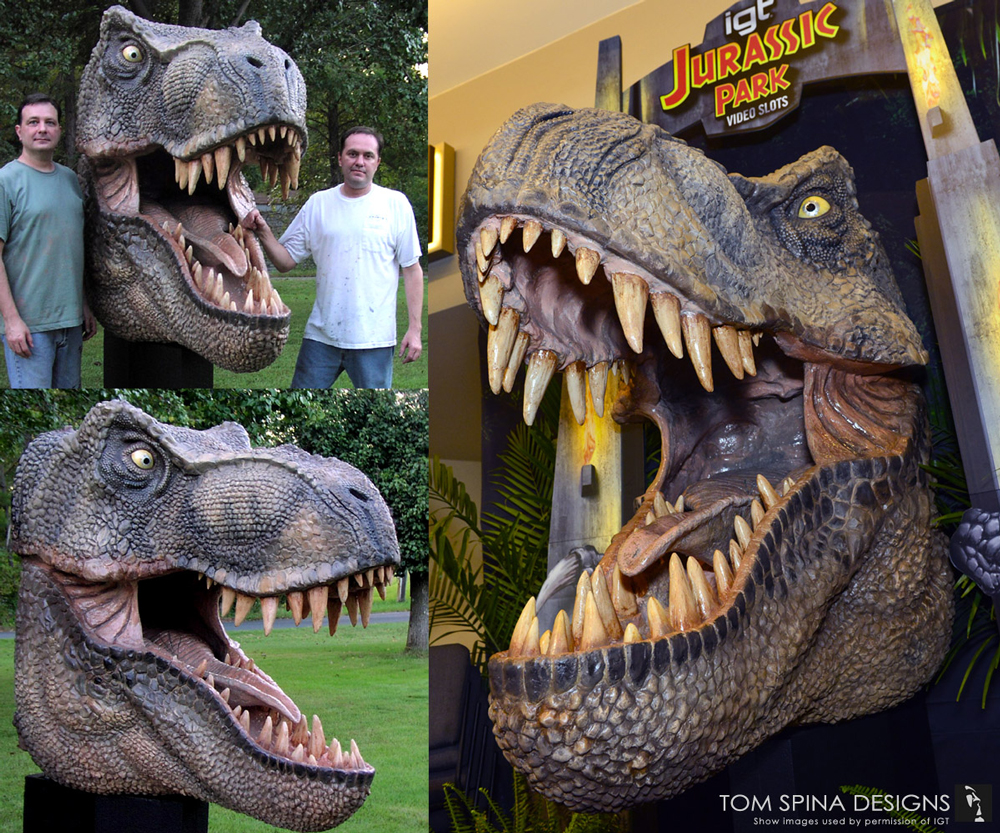 Their artists have a wide range of talents and can offer everything from portrait sculpture, busts and masks to custom fabricated statues, signs, furniture, decor and theme props of all sizes–or even entire themed rooms and home theaters.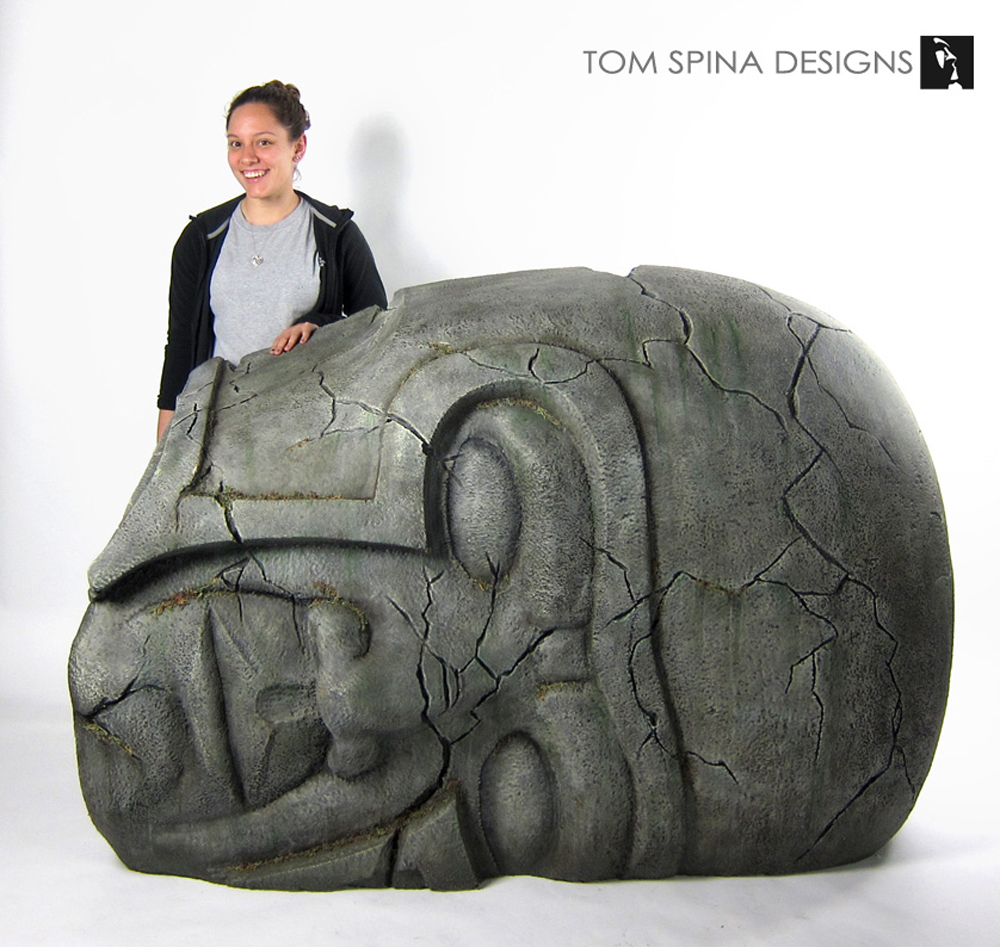 From realistic wax museum style mannequins, to bronze busts, to giant carved foam characters or environments, TSD can help bring your vision to life!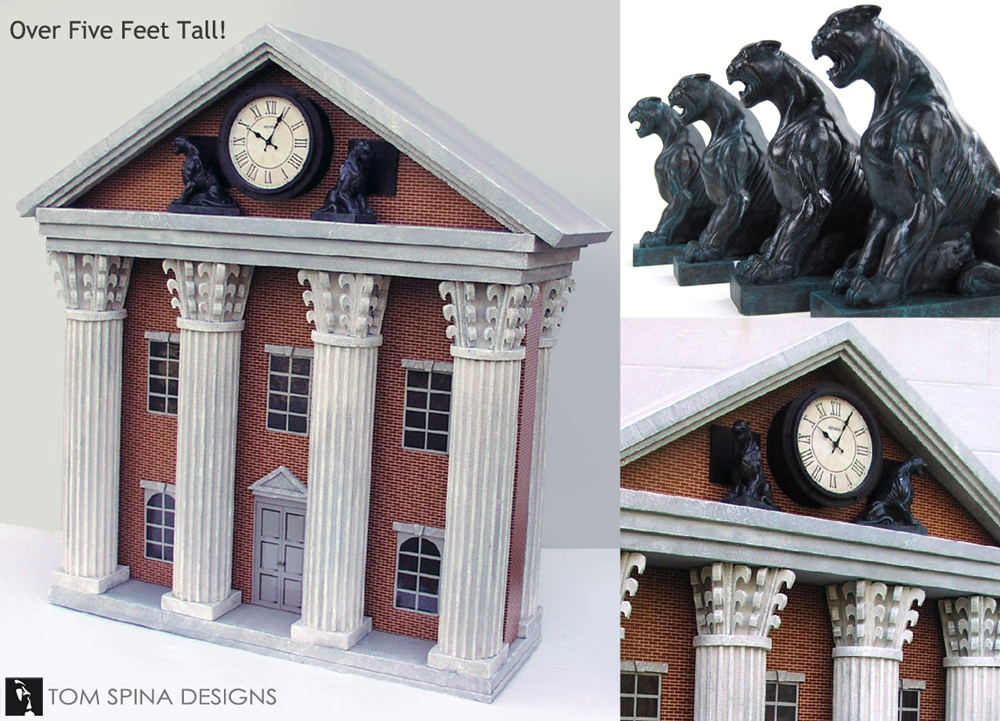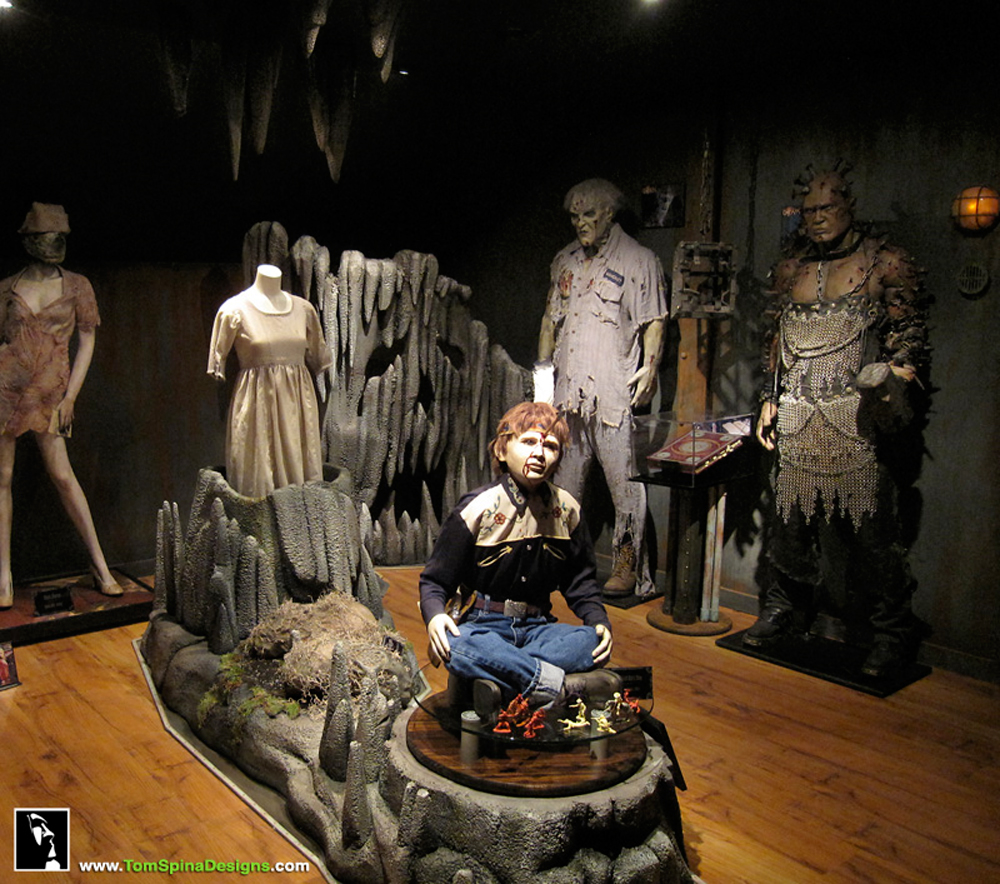 For the collector looking to show off their otherwise difficult to display items like original movieprops, film wardrobe and or masks, look no further. TSD can design and create custom mannequins, themed or museum style displays that will make your pieces of film history shine!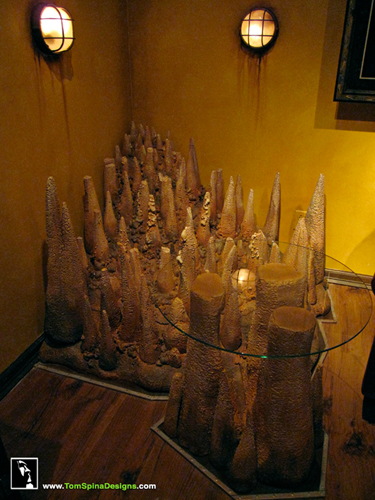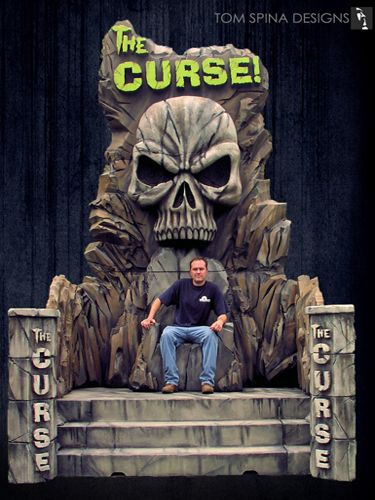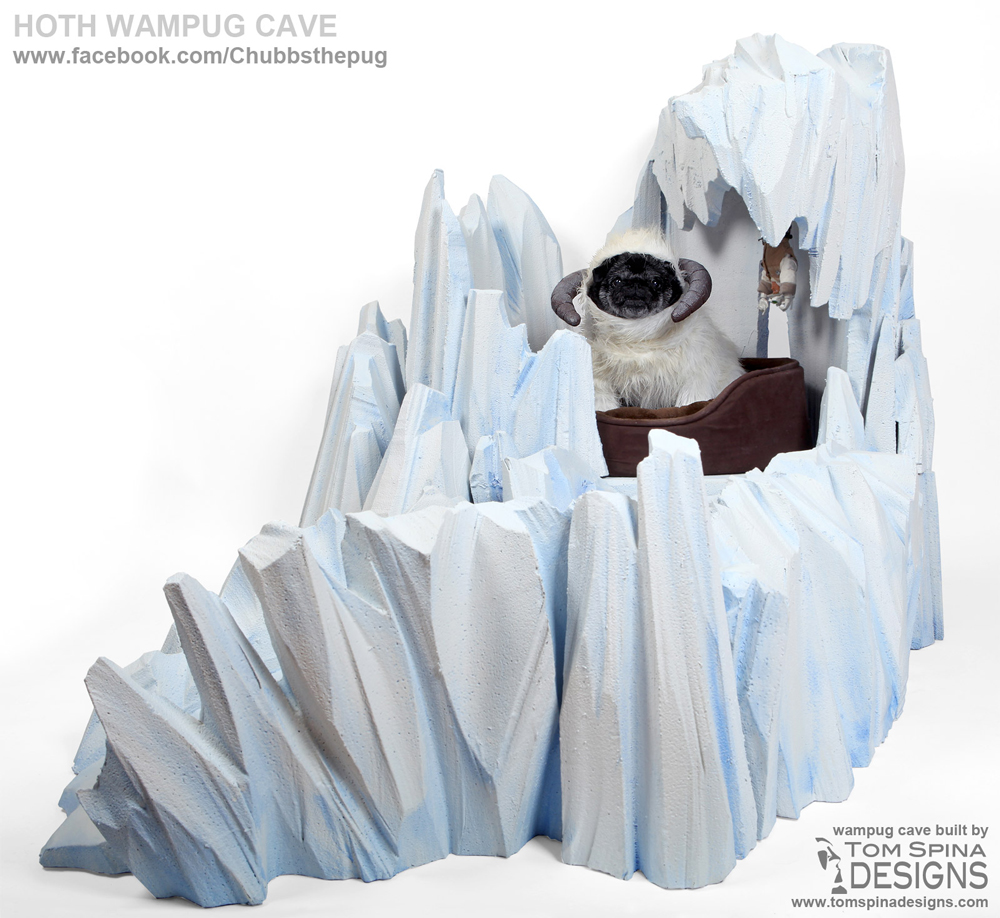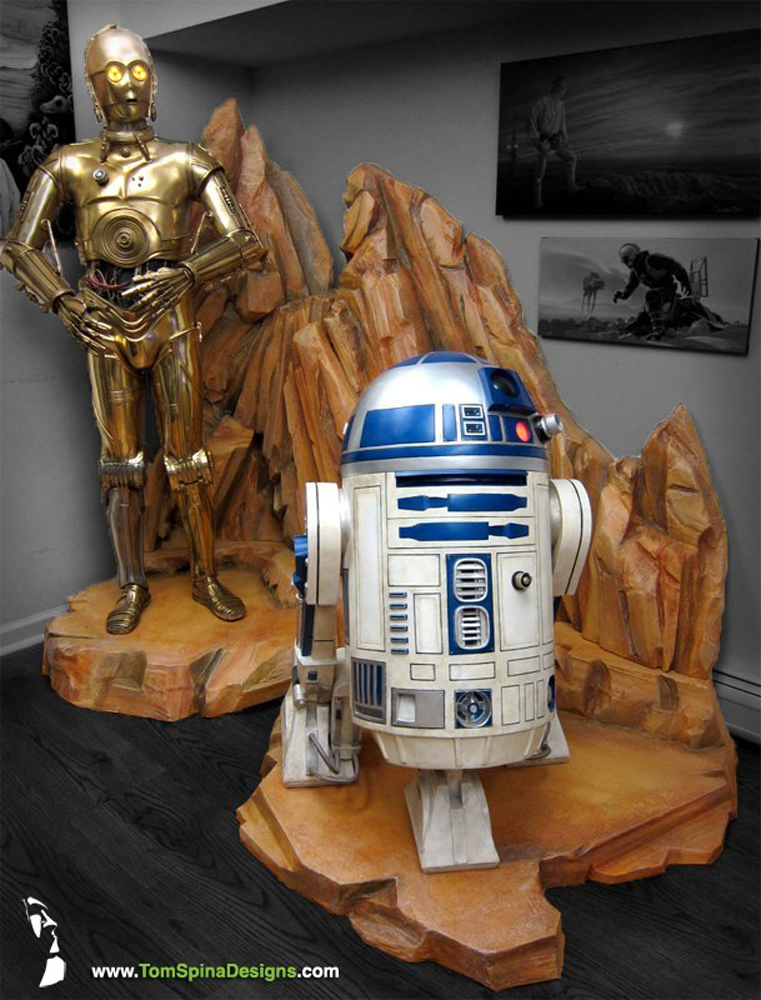 The company made internet waves with their infamous Han Solo in Carbonite Desk and has become known for their authentic recreation of Star Wars characters for Volkswagen's 2012 Super Bowl commercial as well as their work with Walt Disney Imagineering, Sideshow Collectibles, Six Flags and others.


This image is a custom coffee table they created for a client who wanted a Star Wars Millennium Falcon Asteroid themed piece.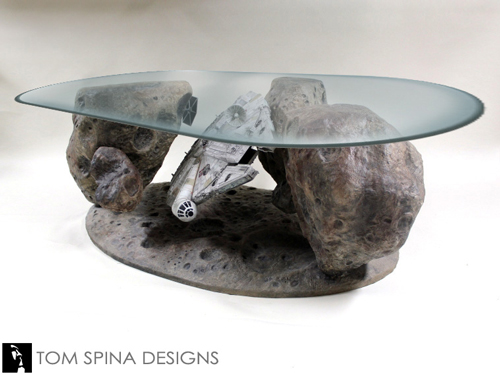 they then created a bunch of Tim Burton themed props for a NYC event the first is Betelgeuse' gravestone, then they created the mountain from Nightmare before Christmas,  Oogie Boogie's wheel from Nightmare before Christmas and finally they created a head which was a replica of the entrance they had for Tim Burtons works displayed in the MOMA.