Dragon Piñata
A foam dragon head with candy filled balloon body!
By Velma Rippstein
https://www.facebook.com/velmaripp

I was commissioned to make an alternative to a piñata – due to something she saw on Pinterest, my client got the idea that she wanted to fill balloons with a little too much air and candy, so that when the kids hit the balloons with the sword, they would easily explode. BUT the theme was prince/princess party and she wanted it to be a dragon. She came to me for ideas.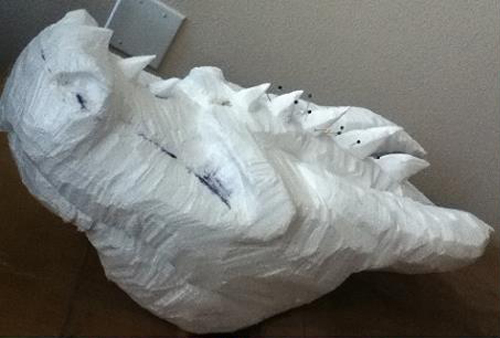 I ended up deciding we would make the head and include an area through the center where a PVC line would be to thread the line through. I have the Hot Wire Foam Factory Pro Model 4 in 1 kit so I carved out the main shape and then put a rod through the center (this way the string wouldn't just cut through the foam) and added on the horns with glue one by one to secure them.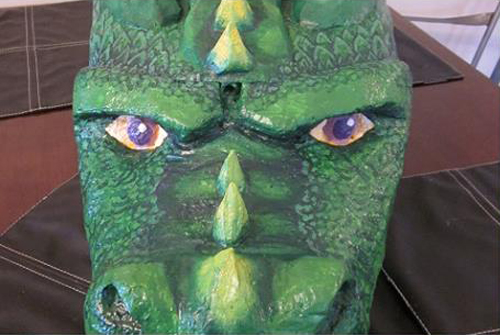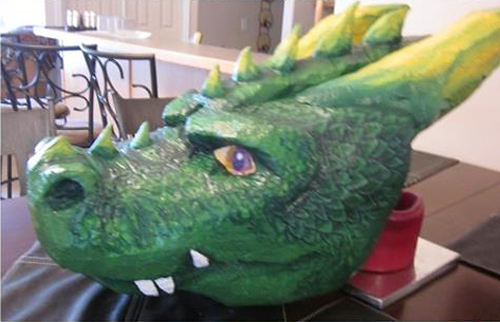 Then I painted the base coat and added the detailed painting afterwards!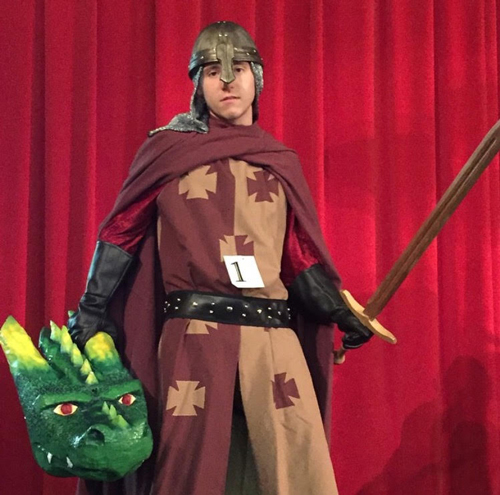 The client didn't want to keep the head, so now I rent it out. A kid in a local competition rented it as a prop for his Knight costume and asked that I repaint the eyes so that they were more menacing instead of fun and playful for a children's birthday party.
Other suggested items for this project: