Narnia Themed Kids Play Room
Kids playroom based off of The Lion, The Witch and The Wardrobe with secret wardrobe entrance and snowy forest.
Shannon Smith
www.visualharmony.net
www.Facebook.com/visualharmony
Hi, I recently completed a large Hot Wire foam project and wanted to share some pics for your gallery. This is a themed playroom based on "Narnia: The Lion, the Witch and the Wardrobe". The kids enter the room through an antique wardrobe and also have a secret passage that leads from the inside of the cottage and through the hole in the tree. It also features a stage for dance and plays, a secret cave behind the stage and a napping platform behind the cliff. Very fun project and my first time working in 3-D foam. Thanks to your staff for all the help and guidance!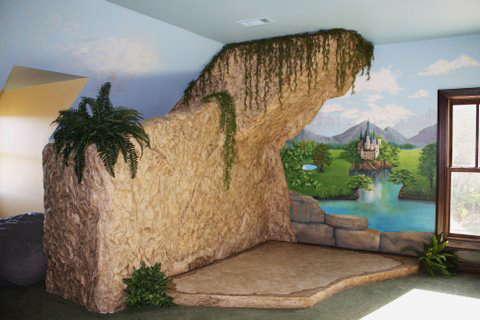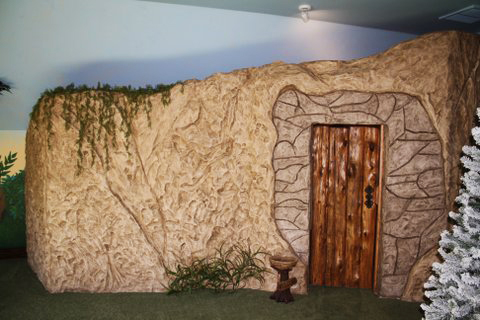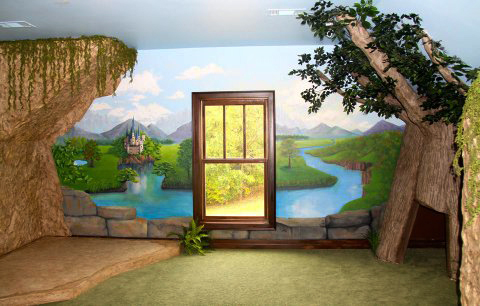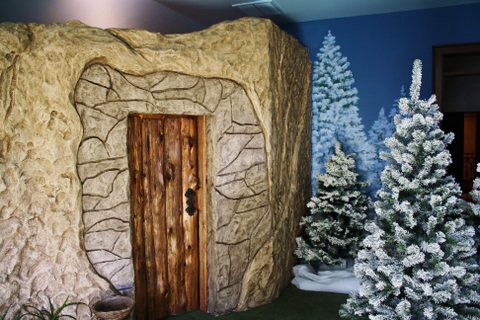 Recommended supplies for this project: