AT-AT Walker Prop
by TNT Little Things
With the help and tools from Hot Wire Foam Factory, I was able to create this stunning 1:6 scale version of an AT-AT Walker from Star Wars: Episode V The Empire Strikes Back for "Ooo Wee Art Studio and Gaming Lounge" in Harrisburg, Pa.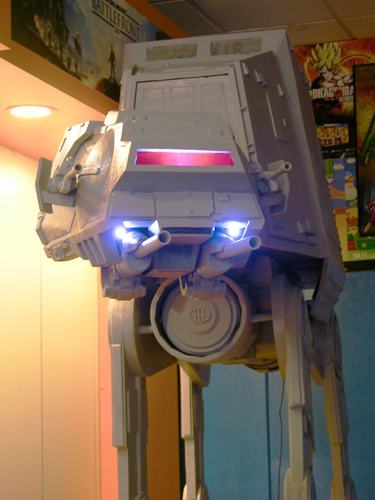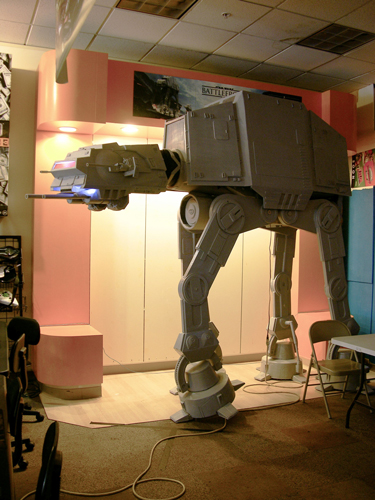 After the Scale was figured at 1:6 The real work began.  Taking the photos and info into Corel Drawl, I measured every possible angle, length, width and height until the pictures were a manazurie of lines and measurements.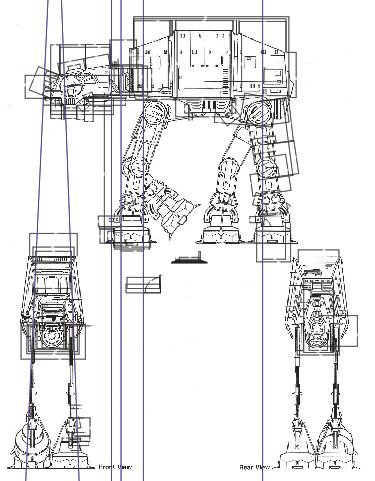 I worked a total of 156 hours with 16 pieces of 3/4″  4×8 polystyrene board.  All the detail work was accomplished on my CnC and body parts cut with two patterns with the poly sandwiched between and then sanded smooth.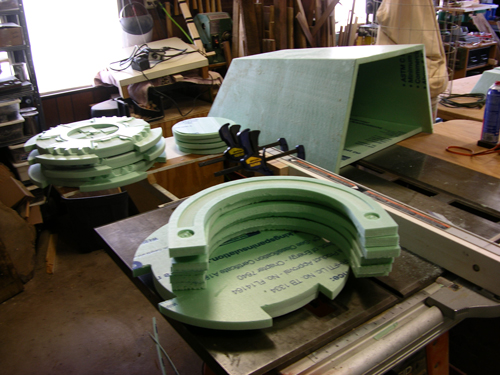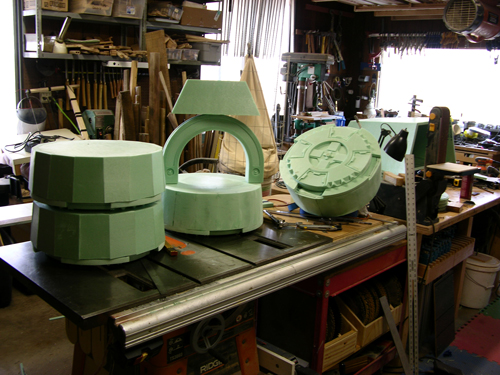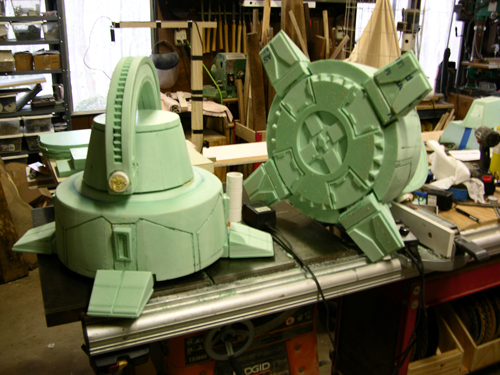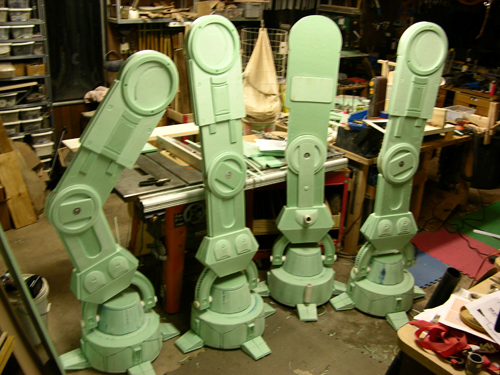 1″ pvc pipes were incorporated into the legs for strength and electronics (motor for head swing and led lights)  were mounted to a truss work of 1/4″ baltic birch plywood, which is captured in the main body.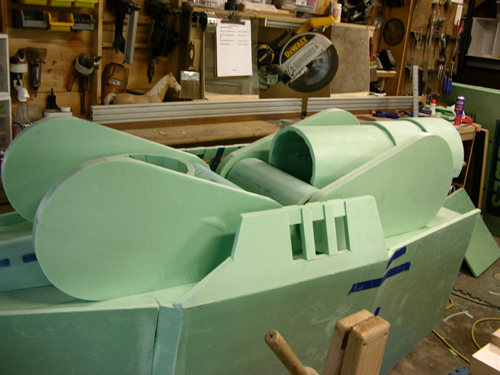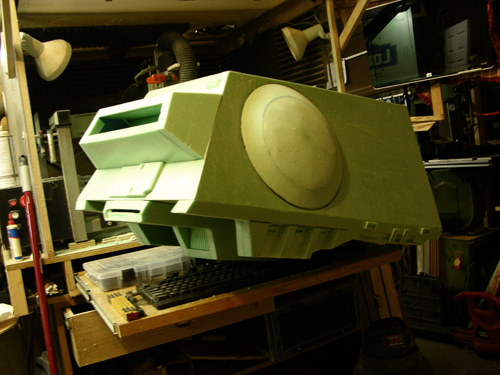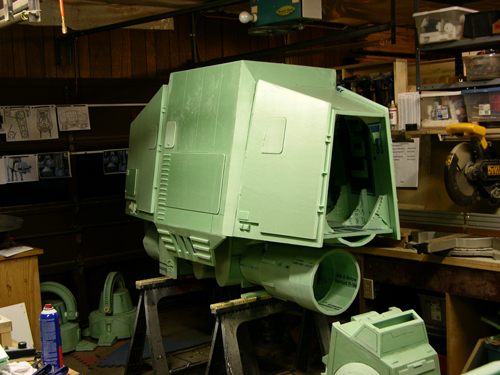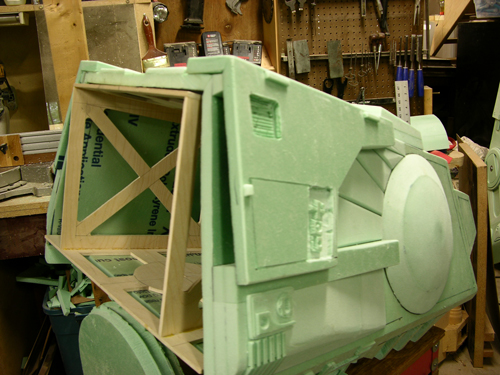 Without the 4ft Compound Bow Cutter, I could have never made the cutting table I used. I also used at least a case (12 cans total) of the Spray Glue because the 3M spray melted the foam.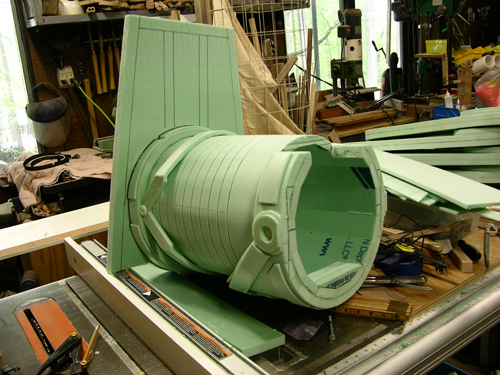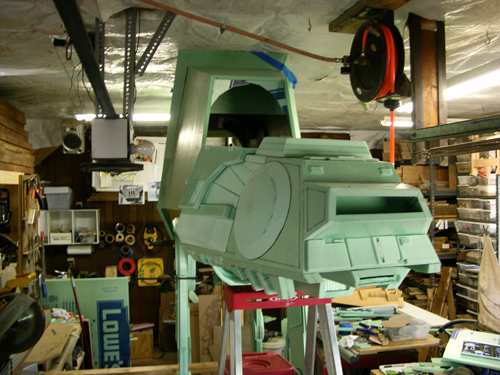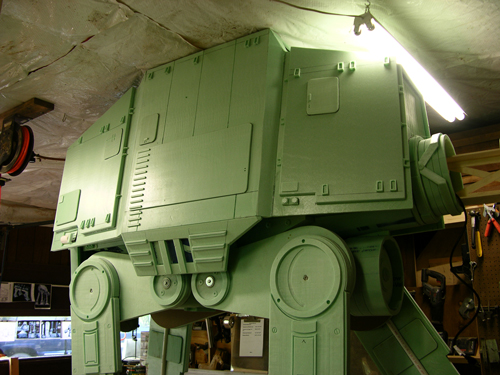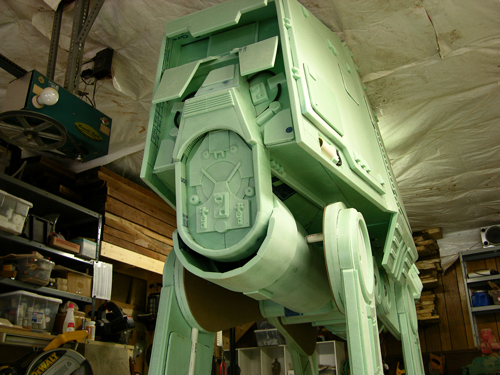 From here it was painting with the Styroplast Epoxy paint, wait time to harden and final coats of just grey primer top coated with semi gloss finish.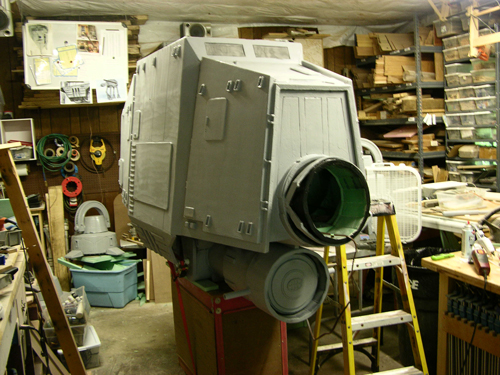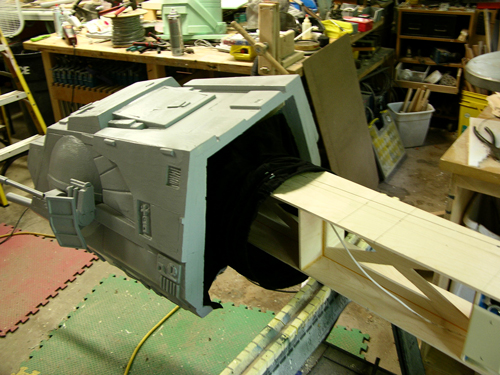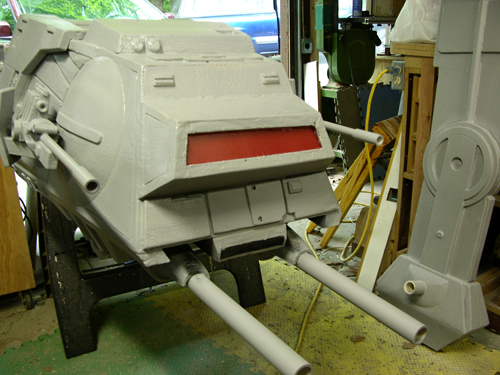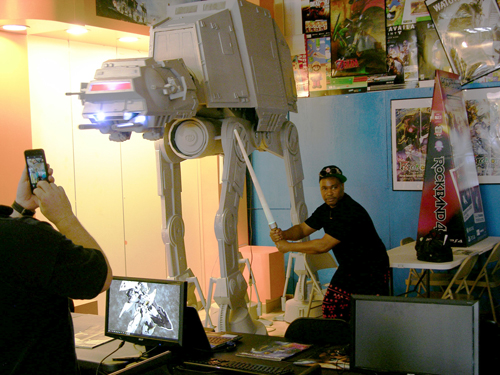 Finished piece at Ooo Wee,  Took about 15 -20 minutes to set up and plug in.
I would like to thank the Hot Wire Foam Factory for the tips, advice and products that made this work.
Suggested items for this build:
Pro 6″ Hot Knife Kit • Sled Guide • Hot Wire CnC Machine