The Tools of Choice for Hobbyists and Professionals
About Us:
In 1987 Tony Natal designed and built a unique foam cutting tool to make foam gliders for his young grandson. Rather than sawing through Styrofoam, he developed a tool that melted a thin clean slice through the foam, eliminating the use of serrated blades that made a mess of tiny foam particles that stuck to everything.
In 1988, Tony designed a foam cutting tool for his son David Natal to make lightweight scenery for clay animation sets. In 1991, David asked Tony to create a set of foam cutting tools for miniature terrain making that he could manufacture and market. The new company was given the name Hot Wire Foam Factory.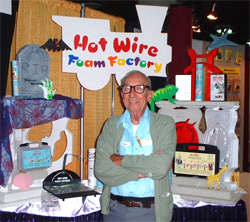 Tony Natal, Hot Wire Foam Factory's inventor and tool designer, greets customers and demos some of our latest tools at Hobby Visions in Las Vegas, Nevada.
Hot Wire Foam Factory in the Press:
Here are just a few places where we've been mentioned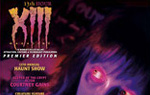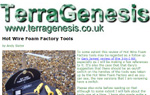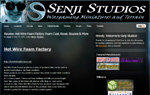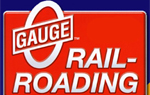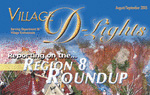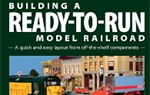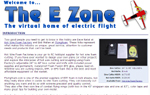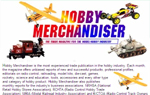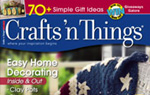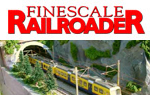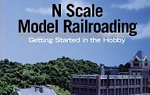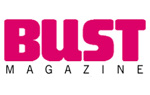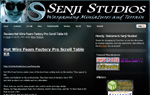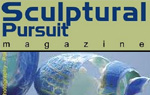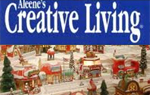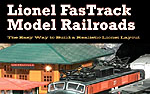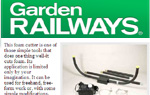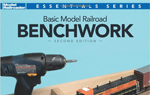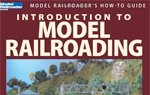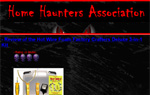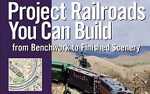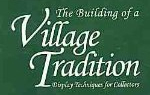 Just a partial list of our users:
3M Company, Art Institute of Seattle, Art Institute of Pittsburgh, Augusta Museum of History, Alaska Dept of Fish & Game, Ambulatory Robotics, American Bronze Corp., American Standard, Amish Furniture, Anima Design, Atmosphere Events, Aurora Fox Theatre, Ball Aerospace, Bad Boyz Productions, Ball State University, Bechtel/Parsons Brinckerhof, Ben-Gurion University of the Negev, Black Dog Productions, Big Fish/Columbia Pictures, Blue Point Engineering, Bob Jones University, Bose Corporation, Boston Scientific, Brown University Division of Engineering, Buena Vista Games, Cal Poly State University, Cal State/Environmental Design, CIA, Cirque Du Soleil, Cleveland Institute, College of Eastern Utah, Connecticut Cummings Art Center, Cornell University, Dallas Children's Museum, Dawn Hamm Studios, Delancey Street, Department 56, Department of Defense, Design Automation, Dreamworks, Eaglewings Iron Craft, Elastomold, Electrolux, Enchanted Castle Studios, Encore Kids Inc., FBI, Ferris State University, Field Air Corp., Figments Studio, Fisher Price/Mattel, Freer Gallery of Art, Gameboard Distributors, Games Workshop, GE Energy Services, Gentle Giant Studios, George Washington University, Giddy Up, Gillette Co., Gingerbread Trim, Grand Canyon State Model RR, Hirsch USA, Hobby Merchandiser, IGC Superpower, Impression Charles, Indiana University, Purdue University of Indianapolis, Index Stock, Indiana University, Iowa State University/Applied Physics Lab, Jazzland Theme Park, Jetboil, Jet Propulsion Labs, Johnnie Brock's Inc., Johns Hopkins University, Kawasaki Motors, Knott's Berry Farm, Langara College, Legoland, Lemans Academy, Lionel Hastings & Co., Lionel Trains, Lockheed Martin, Mail Boxes Etc., Marburn Academy of Columbus, Maryland Inst. College of Art, Mazatzal Casino, Mechanical Design Studio, Mercedes Yacht, Miami University, Michael Graves Institute of Architecture, Michigan Technological University, Midsummer Knights Dream, Michigan State University, MIT Department of Architecture, MIT Department of Engineering, MIT Media Lab, Monterey Sculpture Center, Moon International, Nancy's Hallmark, National Parks Service, Motorola, New York University Medical Center, New York Aquarium, Northern Kentucky University, Ocean Sciences Lab, Ocean Systems Inc., Ocean Works Int., Ohio University, Opera Co. of Philadelphia, Parris Island Museum, Philadelphia Purdue University At Indianapolis, Reactive Nano Technologies, Rice University, Rochester Institute of Technology, Rosebowl Parade, Savannah College of Art & Design, Six Flags New Orleans, Squonk Opera, Softcore Surfboards, Sony Pictures, Southern Adventist University, Stanford University, State Summit Group, Texas Instruments, Tufts University, University of Alabama, University of Arizona, University of California Davis, University of Cincinnati, University of Florida, University of Michigan, University of Kansas, University of San Diego, University of Utah, University of West Georgia, USC School of Fine Arts, US Forest Service, UPS, Village Display Tips, Walt Disney Studios, Walt Disney World, Washington University School of Medicine, West Coast Blimps, WGM TV, Yogi Bear Jellystone Park, Yost Grube Hall of Architecture
Plus too many art studios, schools, churches and theater groups to list.
User Testimonials:
How Much Do I Like the Hot Wire Foam Factory?
Scenic Express:
"The best thing since sliced bread."
We have been in their catalog since 1998
As shown in one of the first Department 56 videos:
"We add shape to the foam scenery using the Hot Wire. This tool allows us to make smooth, sculptured edges…and no mess! Our video, The Building of a Village Tradition, is filled with ideas on creating eye-catching displays. Our designer achieved wonderful results using the Hot Wire device when making mountains."
Village Realty & Landscaping:
"The Hot Wire Engraving Tool is indispensable for making cobblestone roadways and walls in any miniature setting."
Patty Murphy
Scientific Models/Micro Mark:
"Just turn on the power and cut or form without the dust and mess produced by a saw or sur-form rasp. The Hot Wire slices through styrene foam like a hot knife through butter. Ideal for creating contoured bases and mountains for diorama and model railroad scenery."
We have been in their catalog since 1998
Hobby Merchandiser Magazine:
"The 4-in-1 Hot Wire Foam Factory Kit includes four complete tools and the Hot Wire Variable Power Supply for all foam cutting needs. This set is the perfect workshop accessory for holiday decorations, dollhouses, railroading scenery, name plates, home and yard ornaments, puzzles, school art and science projects and more…Hot Wire's Hot Scroll Table features a 12″ x 14″ table for cutting accurate straight edges, strips, angles, curves, cylinders and cones. This industrial strength, ABS tool's cutting angle adjusts in seconds for convenient bevel cuts."
1997 Review
As seen on Aleene's Creative Living TV show:
"Stunning scenery for village collectors is very, very easy to make. We've just taken layers of foam, glued them together, and using the Sculpting and Engraving Tools, we've created the look of mountains. And they're so lightweight. It's like a woodshop, but quiet and safe and no more mess! It's absolutely great!"
Quote from nationally televised demonstration.
Richard's Toy Trains & Layouts:
"Their newest layout can be seen at Maverick's Restaurant. They built a 270-foot-long layout around the whole perimeter and the whole train is personalized. This layout is more than a shelf. There is scenery all the way around, with different scenes to see on each wall. This is a must-see if you love trains. Richard Weaver, owner, uses a Hot Wire Foam Factory tool to shape mountains out of Styrofoam for train layouts."
Simi Valley Daily News
Finescale Railroader Magazine:
"The Hot Wire Foam Factory offers a comprehensive 'workshop' for sculpting Styrofoam…From the beginning, it was clear the Factory had done its homework. The video demonstrated very clearly and simply how to cut or sculpt Styrofoam in virtually any way imaginable…I have had virtually no experience with Styrofoam and, after sitting through the instructional video only once, was able to achieve perfect results…It felt exactly as though I were pressing a knife through butter…
While the individual elements making up the Foam Factory are lightweight and simple, each appears to be of high quality and more than rugged enough for its use. I never experienced a failure or glitch and actually had fun testing the unit. The only limits working with such a material seem to be the level of detail Styrofoam can retain and your own creativity…The Hot Wire Foam Factory Sculpting Tool is an excellent product and certainly one none of us should overlook."
Russ Reinberg
Creative Villages:
"I have been building displays out of Styrofoam for about seven years and did not discover the Hot Wire Foam Factory until a few years ago. Since then my job and passion of building displays for Department 56 and Lemax retailers to the collectors themselves has been much easier. Using the various tools from the Hot Wire Foam Factory has made it so much easier to create all the different looks that I need to make to please my customers.
The Hot Knife and the Sculpting Tool are in my opinion the most versatile tools, but then when I discovered the Scroll Table my display work was not work anymore. This tool helped me make things in one piece instead of many pieces. I just can't say enough about all the tools. Lastly, dealing with the staff of the Hot Wire Foam Factory has been a very pleasant experience. They are always so eager to help and recommend the right tool for the job. Thank you Hot Wire Foam Factory for making Creative Villages what it is today. "
Roger Beauregard
Happy Parent:
"Normally we spend twenty to fifty dollars on materials for school projects for our children. This time we used scrap Styrofoam given to us by a local appliance store. Our daughter recreated the Santa Barbara Mission, and got an A+, and we didn't have to clean up a big mess afterwards. Now I'm using the Hot Wire Foam Factory to make Holiday ornaments as gifts for my friends."
Lompoc, California
Miniature Set Builder:
"Before we discovered Styrofoam we were using as much as forty packages of expensive and messy expandable foam for one small set. Now we use a couple of sheets of $10 insulating foam, or get leftover pieces from construction sites for free!"
Hollywood, California
Surf Shop Owner:
"We have been using foam for signs and displays, but what a mess! We used to cut it with saws and other woodworking tools. There were little scraps and beads of foam floating around for days. The Hot Wire Foam Factory saved our sanity."
San Clemente, California
Scenery Materials Supplier:
"We used the Hot Wire Foam Factory tools to build authentic replicas of Indian ruins in Monument Valley. The Hot Wire Sculpting Tool allowed us to cut the sharp ledges of the Indian ruins. Then we tried building the rock formations in Monument Valley. Wow, did they come out neat. Scenery making is really easy with these tools."
Arizona Rock and Mineral, Paulden, Arizona
New York Art College:
"We have been using foam instead of wax for many of our latest sculptures because it leaves no residue when we pour the brass or bronze into the plaster mold. We have been waiting for tools like The Hot Wire Foam Factory's for a long time."
Sculpting Department
St. Croix Model RR Club:
"Before we discovered Styrofoam, we were using as much as 40 packages of expansive and messy expandable foam. Now we use a couple of sheets of $10 Styrofoam or get leftover pieces from construction sites for free!"
Martin/Club President, St. Croix Railroad
Sign Maker:
"By using foam for three-dimensional signs, I find that it allows my businsss to have more flexibility and has expanded our technology by allowing us to use an extension of our own hands to cut the foam and not create dust. We would like to thank Hot Wire Foam Factory for their amazing tools."
Charlie Slaughter, Qualitee Signs, Grants Pass, Oregon
Sign Maker:
"We're using a larger custom made version of the Hot Wire Foam Factory to make signs at more than twice the speed and at less than half the cost of the old wood or plastic materials. When we coat them with outdoor latex paint or stucco, they last longer than wood. The customer is happy because he's paying less, and we are making more profit than ever."
Colossus Signs, Lompoc, California
School Teacher:
"Dear Tony, I hope you can imagine how surprised and delighted I was to receive the Hot Wire Foam cutters. While I was working laboriously on cutting Styrofoam, Shane magically appeared with your cutters. I was truly amazed how terrific they worked and made my difficult task a breeze. Believe me, I will put the Hot Wire foam cutters to good use and I plan to share them with other teachers at my school! So, thank you – thank you – thank you for your part in this magical gift!"
Jane Wilson, Santa Barbara, California
International Customer:
Once again, thank you for the excellent service. Due to your company's excellent service I will have to tell all here of your wonderful product. Also, I will have to write to the magazine Garden Railway and tell them how good you people are in excellent product and service. Thanks,
G Douglas McCurdy, Australia
ASCE (American Society of Civil Engineers):
The ACSE Concrete Canoe Team from the Rochester Institute of Technology would like to thank you for your contribution in making the concrete canoe possible this year. Because of your generous support, we will be able to participate in the regional competition held at the University of Buffalo in April.
Professor Maureen S Valintine, Faculty Advisor
I would like to take the time to thank you for your contribution of the hot wire tools to the concrete canoe team. We have found them to work beautifully and we are well on our way to a successful end product and regional competition. If all goes well you will see us heading to national competition again this year.
Valerie Sirianni, Concrete Canoe Captain
Village Display Artist:
I am enjoying using all your tools. I was also impressed by the response you gave me when my knife failed. The replacement Pro Knife is a solid improvement also! I am makiing a Christmas village covering two 5 foot tables so your tools have not only made this project faster and more professional looking they are addicting to use! Thank you!
Ann Harvey, Ocala FL
Village Display Artist:
You won't believe this, but we purchased this last year and my husband has stored it away in a very safe place. We can't find it and need to cut foam for our Christmas village ASAP! I became addicted to foam cutting last year and has so much fun! I was up some nights until 2 or 3 am. Can't wait to play with it again and can't believe we have lost our set!
Laura Flinders, Fontana CA
Village Display Artist:
We received our foam cutters today and immediately began practicing. WOW! This is so cool. They make this all so easy! Saty tuned. Our D56 Dickens Village is going up. You get the first pictures of the finished product. Thanks again.
Mike Beck
Crafter:
I just wanted to send you a quick note to say…..YIPPEE!! YAHOOOO!!! I LOVE this equipement!! Once I tried it, I just couldn't stop. It is like you said…the possibilities are endless! I'll write again soon. Thank you again! Your crafting comrade,
Vernita Rucker
Crafter:
I ordered two of the complete line kits on Tuesday. The salesperson made this the best internet ordering experience I have ever had. Not only was she very knowledgeable about your products, she was very pleasant to talk to and extremely tolerant of my lack of knowledge about the products. The only question she could not answer was pertaining to the phsical size of the router table, and she was quick to put me on hold and locate that information. Further, when questioned about delivery time, she told me I could get second day delivery and I don't mind telling you that I did not believe it. Well, imagine my surprise when the kits DID arrive this morning as promised. I have checked everything included in the kits, and while we have not as yet used any of the items, I can tell that they will suit our needs perfectly. I can't help but believe that any crafter that was aware of the availablility of such tools would not want the complete set. It was not my intention to write a novel here, we just wanted to say thank you for your tools and thak you for making this a truly unique ordering experience.
Gary Mcferrin and Caroll Holliday
Crafter: I received my Crafters Hot Knife Kit yesterday and am very pleased with it. It performs as advertised and actually EXCEEDS my expectations. It works so smoothly and only produces a very small amount of smoke. Before ordering this I had tried using a woodburning tool with a foam cutting tip, and that was a complete disaster. Not only were the cuts imprecise with jagged edges, there was a lot of smoke that left me gasping for air (and I was even outdoors!). I had a bad headache the rest of the evening and just about gave up on working with EPS foam. Now, however, after working with your product, I'm really excited and confident I can do this safely and easily. I have a keen interest in making decorative and architectural items for my house. For example, I'd like to make custom crown moldings for my kitchen. Thanks again for the great product and for the entertaining, but very educational, instructional videos


Karim, CA
Gamer:
Our customers are very impressed with the workmanship and utility of the Sculpting Tool and the Hot Knife. That's difficult to do with the hard-shell nature of historical wargamers who are very picky about terrain and their miniatures. When they saw how easy it is to make terrain with your tools, it actually made a couple of those old stone-faces smile. I also had to call in an order to restock, which is a stronger indication of just what they thought. Good, huh?
Chip, Borderlands Comics and Games Jacksonville, FL
Model Railroader:
We had a great year as our train garden brought in appx. 35,000 people. I can't tell you how many times people were amazed when they found out many items on the garden were made out of polystyrene including bridges and mountains. For our first year dealing with styrene and your products I think things went real well. Your products helped make this garden a beautiful display which was seen on two major local news stations, five local newspapers and soon two national train magazines. I will at this time thank you for your generous reduction of material costs which helped us tremendously with a small, tight budget. I wanted to let you know all of your brochures were taken during the display and there was a large interest on the use of your products.
Wayne Nickel, Garden Chairperson, Wise Avenue Volunteer Fire Company www.spikesland.com
Model Railroader:
These tools really blow me away. The Hot Wire Foam Factory tools are going to make my very large job go so much faster. I have to carve a lot of towering basalt rock, and I found that the engraver gives a very realistc result on the sample that I tried. WOW! My railroad club buddies are gonna be jealous. When I get farther along I'll send some pictures.
Joyce Bramwell, Pinehurst, NC
"Old Fashioned Friendly Service"
"I am new to the foam design and I have placed an order with your employee Heather. She was very knowledgeable and made great suggestions on what to order. I am asking questions which she has been asked a million times before, but she was very patient with me and gave me the correct information and took my order with pleasure. She is a great asset to your company, I wish every company could have a person like Heather to make the experience of ordering a positive one. Thank you."
A. Kirmani, California.
"David, I have received the Hot Wire shipment and have already had loads of fun playing with your product. It is addictive! Thank you again for your donation of items and for your support. It is people like you which allows us to be able to provide ongoing programs and support for the children that we serve. Thank you, have a great day!"
Will Strother, www.mycampsunshine.com
"Hi David, I'm glad you liked my article in Village D-Lights. I am very proud of it. It's the first time I've been published so it means a lot. If it wasn't for the tools from Hot Wire Foam Factory, I could not have achieved the finish and detail that I get with what was available before I discovered these tools. It just makes it a lot easier to get the look I want using the right tool. My next goal is to get the front cover which I think will be tougher than getting an article published but I'm going to see what I can do. Thanks again for helping me along the way. You have a great staff, especially Laura who has helped me with orders and getting product to customers in a timely manner. Maybe some day we will be able to meet and I'll be able to see where the magic starts!"
Roger J. Beauregard