Shoe Store Holiday Window Display

By Randy Baughman & Paul Parichan
pbparichan@verizon.net
Hot Wire Foam Factory friends – last year my associate Paul Parichan purchased the Pro 5-in-1 Kit with 3D Scroll Kit. At the time he ordered it, you mentioned that you would like to see photos of our first project…so here they are. These are photos of Sam's Shoe Store in Reedley, CA. All the buildings, carts and lamp posts are Styrofoam. We made them using mostly the Freehand Router, the 3D Scroll Table and the Sculpting Tool. These tools made this project easy and enjoyable. I've worked in Styrofoam in the past using small saws, files and rasps and a dremel roto-tool for detailing. Now cuts are easier with less waste and a sharper, more defined edge.
As you can see in the photos, we were not working on miniatures and were very rough on the tools which held up perfectly. No problems at all. The quality of your tools are great! Our next purchase will be the 2×4 Foot Compound Bow Cutter which I will need on my project. I've been hired to completely cover the exterior of a house with a flagstone rock texture and finish. We would like to thank you for a great product and the terrific service we received from you. We would be honored to be included on your gallery site. Thank-you so much for the tools and help.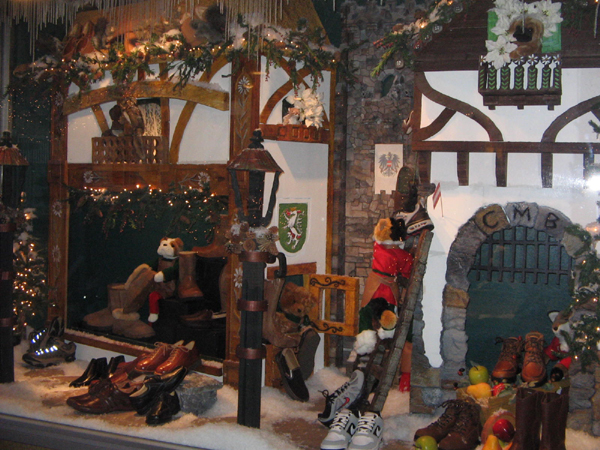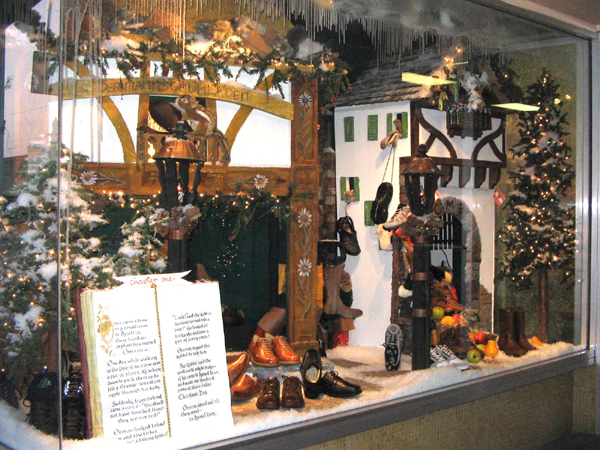 The books are one piece of Styrofoam. As we made them, Randy and I both said how we wished we had the Bow Cutter to make them, so it will definitely be our next purchase from you! People are coming from all over to see our windows and once they find out everything is Styrofoam, the question most asked is how we shaped it all, so I must say your company's name about 100 times a day!