All about: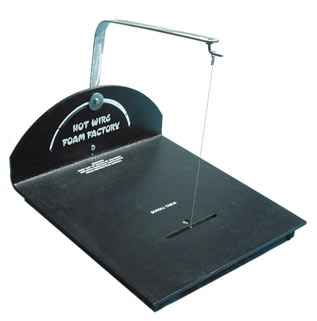 The Original Scroll Table is 12″ x 14″ with a 9.75-Inch hot wire blade for cutting accurate straight edges, strips, angles, curves, cylinders, cones, etc. The distance from the cutting wire to the back of the table is approximately 9″ and you can make as long a cut as you want in the other direction. A simple adjustment allows you to make angle cuts. This is the world's best foam cutting tool for modeling buildings, slicing walls, making columns, custom signs, and much, much more. Made of industrial strength ABS plastic.
What can the Original Scroll Table do for you?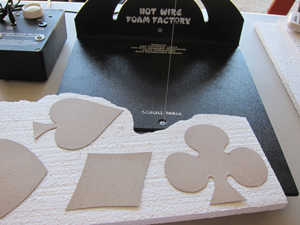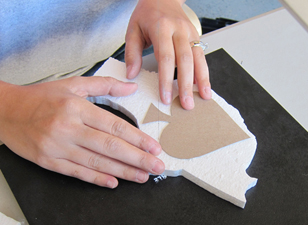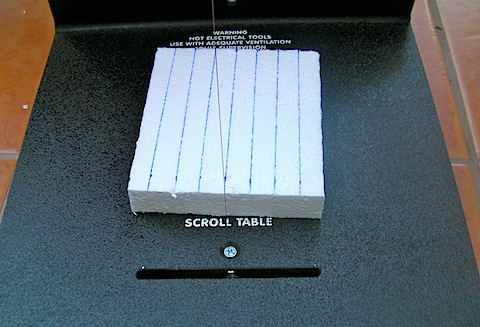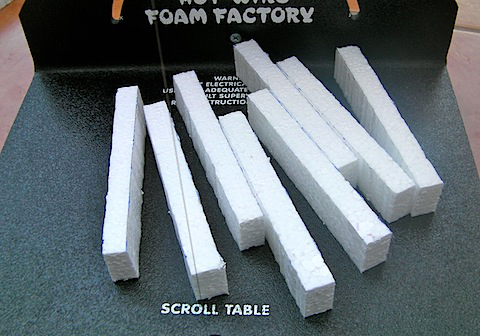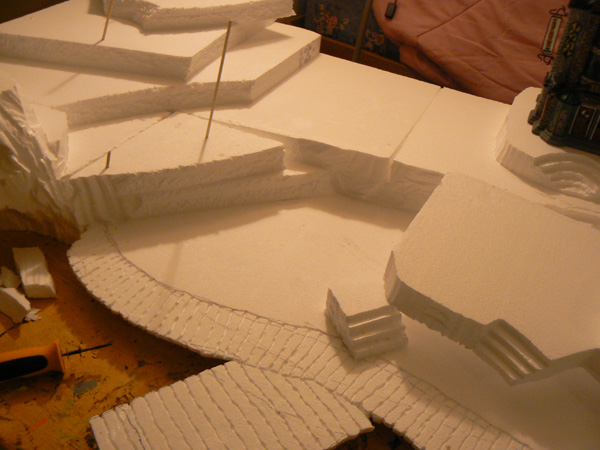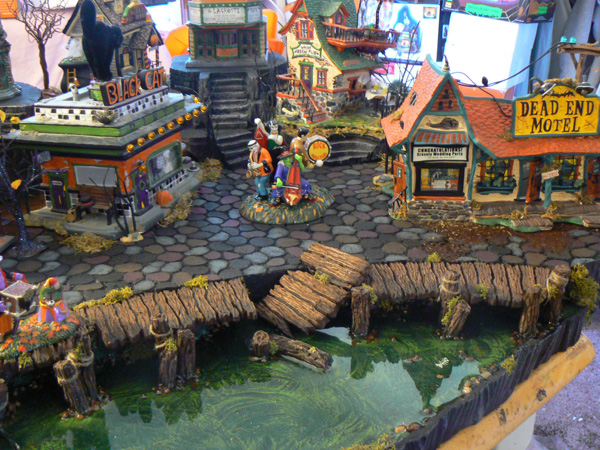 Accessories: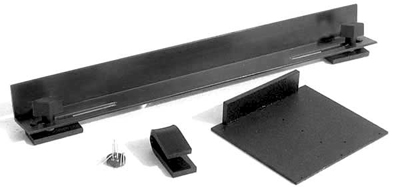 The Scroll Table Fence Kit is made of ABS plastic and can be mounted anywhere on the Scroll Table's surface. Includes Stationary Fence for precision slicing and unique Traveling Fence for controllable complex angles, including mitered cuts. Can also be used to make cylinders and cones.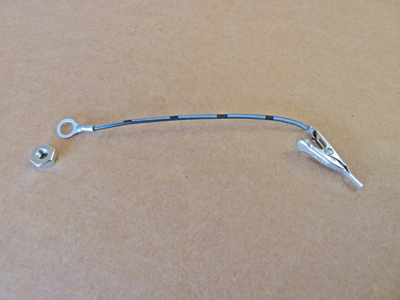 The Scroll Table Jumper Cable allows you to bypass some of the Scroll Table cutting wire to make the bottom portion extra hot. This will increase cutting speed and is great for cutting denser foams. This accessory is for use with the Original Scroll Table.
Power:
Compatible with the Multi-Heat Pro-Power Station and the Variable Heat Pro-Power Station.

Demos & Reviews