Department 56 Volcano Display
A Unique Spin on an In-Store Halloween Display
by Roger Beauregard
CreativeVillages@yahoo.com
Building this village was a little different for me. Usually I start working right at the store or customer's home with access to the buildings they have for the display. Christmas Noel in Portland, Maine contacted me to redo all their displays. The store is 2 hours away, so I had to take a field trip to talk to the owners to find out what they wanted. I suggested Halloween because it was the next big holiday. I took all the measurements I needed and went home to start building.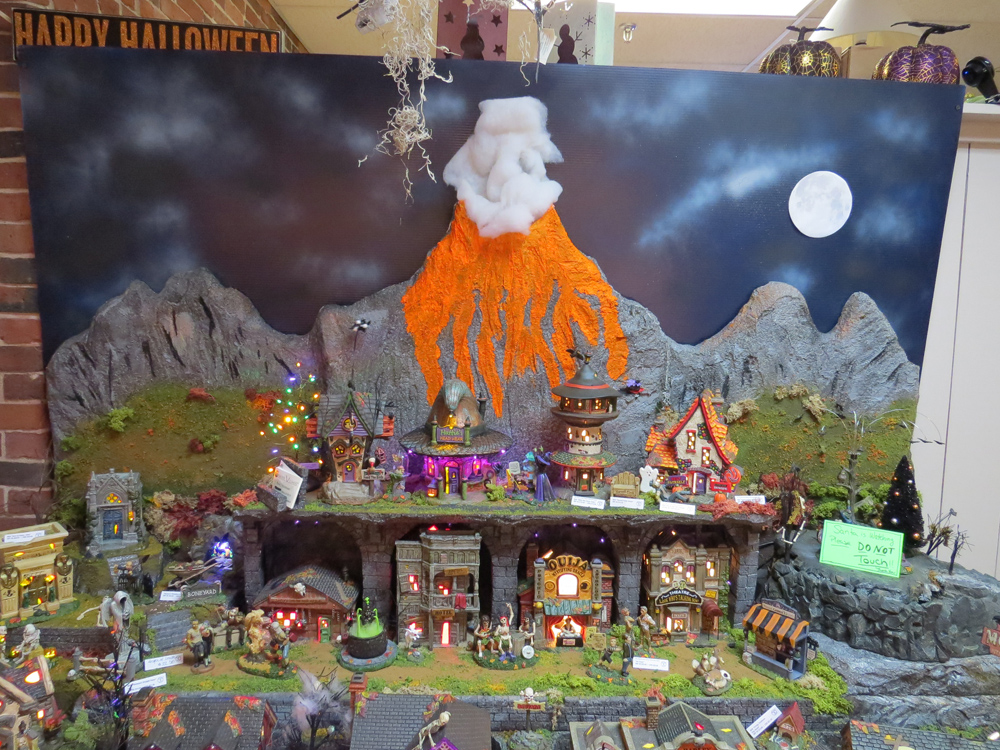 The initial problem I had was that I had no buildings to work with, so I had to collect all the dimensions of the buildings and work with that before I went to far. I put three layers together to start, but realized I was going to need an extra level to hold 4 or 5 more buildings. I constructed a 3 foot section that would give me the extra space I needed. The cutouts had to be big enough to fit the buildings in, which were on average 7" wide and 7" high. I did all the stone work using the Hot Knife from Hot Wire Foam Factory. I like the knife because it only makes a small line for the stonework and is more in scale with the villages.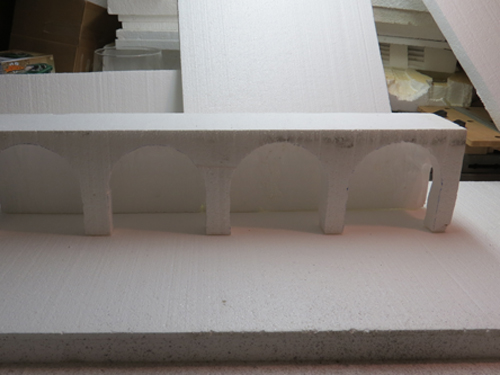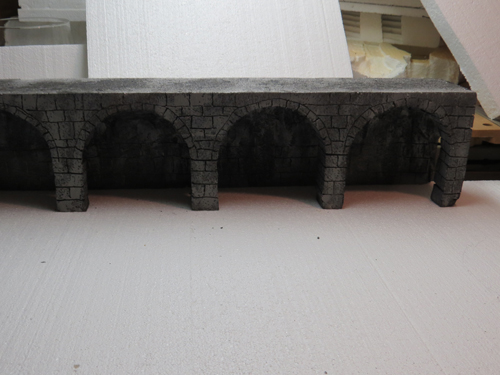 ---
The next step was to make a backdrop out of Styrofoam in the form of mountains. I had the idea to make a volcano as the center mountain and smaller ones to fill in the rest of the space which ended being a total of 6 feet in all. Once they were all carved out (using the Industrial Hot Knife) I sprayed the foam with a black ink spray to get into all the carved out areas first, then I used acrylic paint to finish off the mountains. Using just a brush takes too long to fill in all the carved-out work, so the spray is a time saver.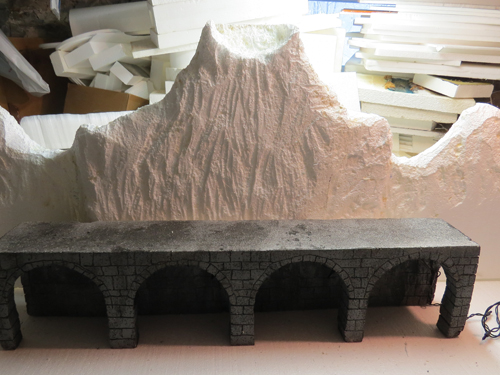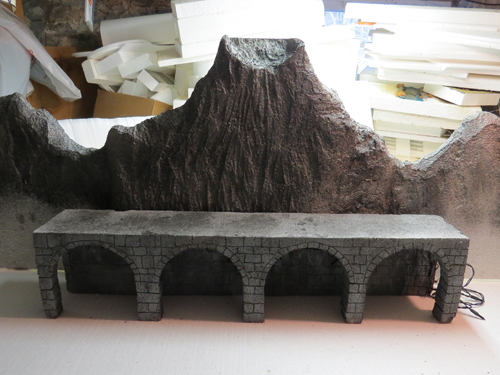 ---
Now I was ready to bring the display to Christmas Noel and start putting it all together. I pulled out all the buildings and started to place them where I thought they would look good. I marked the foam with their foot print and removed them so I could put the ground cover on. To finish off the outer edge, I built a wall out of foam and added a wrought iron fence on top, which I made from balsa wood and toothpicks. I also made two gates for each end of the display with arrow toothpicks.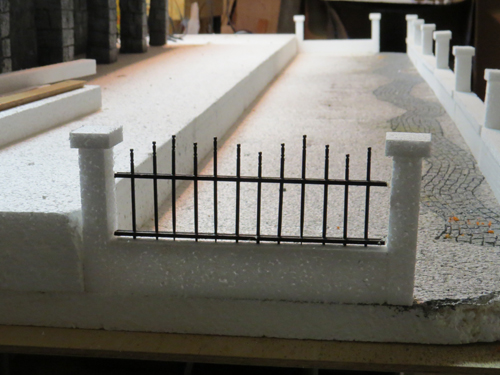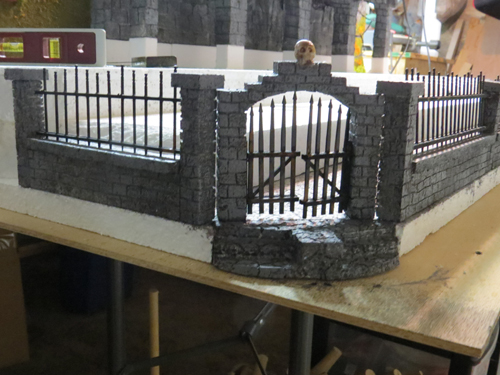 ---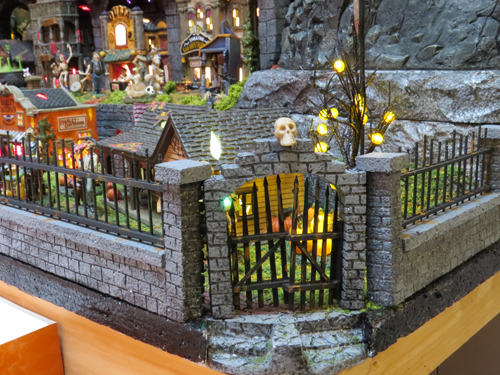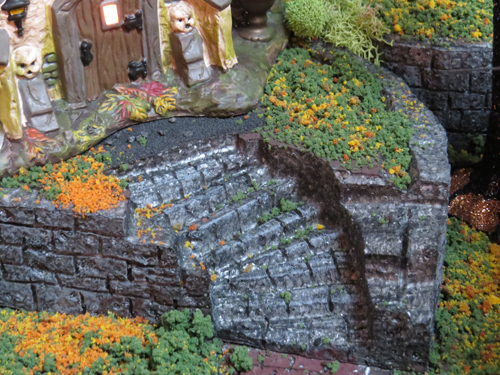 ---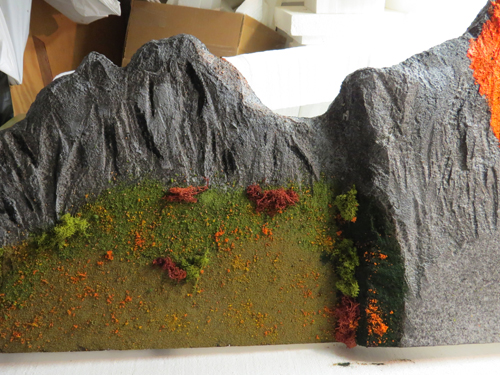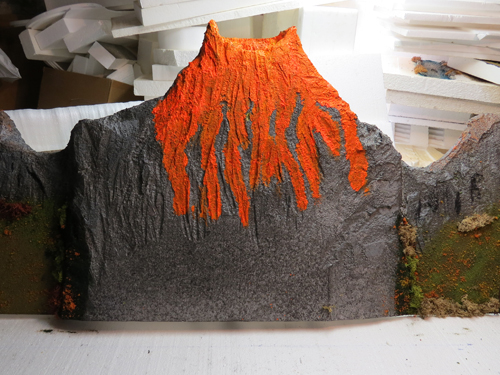 ---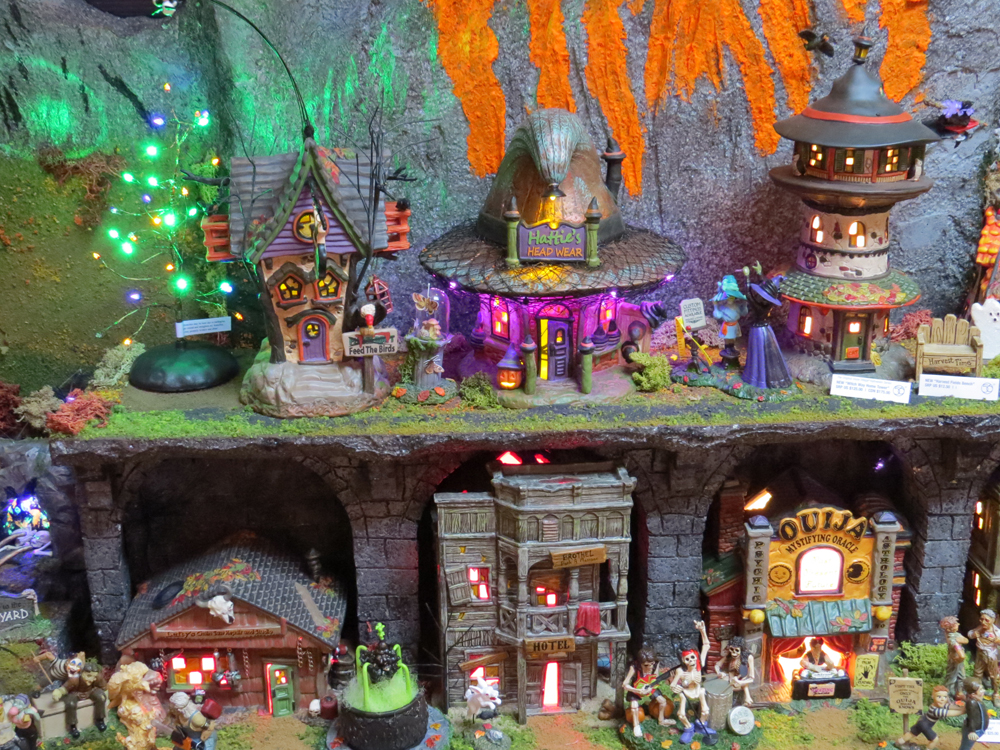 Suggested tools/materials for this project: